The official website for the upcoming reboot TV anime based on Hiroyuki Takei's Shaman King manga announced two additional voice cast members today – Yuji Ueda who will reprise his role as Horohoro and Megumi Nakajima who is newly cast as Horohoro's spirit partner Kororo. In the first TV anime in 2001-2002, Kororo was voiced by Nana Mizuki, who also played Tamao Tamamura.
Message from Yuji Ueda:
[The appeal of this series]
"A connection that goes around. Even after we leave this world, our journey never ends. No matter which character you pick up, there is an excruciatingly infinite story of love and affection. When such a damn big world, including sub-episodes, spin-offs, and sequels, is created, I have no choice but to look into the abyss."
[Enthusiasm for playing the role of Horohoro]
"Will it be a reunion or a new encounter? We will step forward on paths we have never taken before. Eventually, I hope that the leaves of ramie will be filled with sunshine, and the time of smiling flowers will come peacefully." 
Message from Megumi Nakajima:
[The appeal of this series]
"What is the meaning of 'strength'? What does it mean to truly care for someone? I think this is a series that transcends time and conveys such questions with humor and a pleasant looseness. I am always encouraged by Yo-kun's words, 'Things will work out.'"
[Enthusiasm for playing the role of Kororo]
"I still can't believe that I will be able to participate in this series. With the history and the feelings that the seniors have passed down to me in my heart, I want to dive into the world of Shaman King with all my might. I greatly appreciate your support!"
【追加キャスト情報解禁】

追加キャスト&キャラクター情報を公開!

公式HPではキャストコメントも掲載中!https://t.co/z0iKDpehU1#SHAMANKING pic.twitter.com/52PwcVMtVL

— 『SHAMAN KING』プロジェクト公式 (@SHAMANKING_PR) January 6, 2021
---
The new Shaman King TV anime is set to premiere on TV Tokyo and its affiliates in April 2021.
Main voice cast:
Inuko Inuyama, returning to voice Manta Odayama
Yoko Hikasa as Yoh Asakura
Megumi Hayashibara, returning to voice Anna Kyoyama
Romi Park, returning to voice Tao Ren
Masahiko Tanaka, returning to voice Ryunosuke Umemiya
Katsuyuki Konishi, returning to voice Amidamaru
Kousuke Takaguchi,  taking over voicing Bason (previously voiced by Shinpachi Tsuji)
Yuji Ueda, returning to voice Horohoro
Megumi Nakajima, taking over voicing Kororo (previosuly voiced by Nana Mizuki)
1st PV:
New key visual: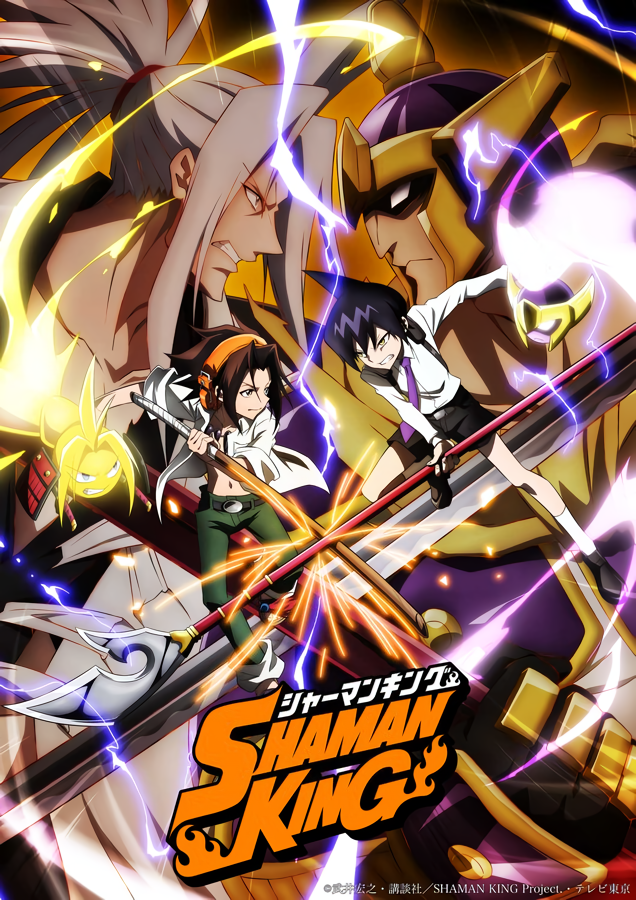 ---
Source: The new "Shaman King" TV anime official website / Twitter
©Hiroyuki Takei, Kodansha/SHAMAN KING Project, TV Tokyo

Latest in Anime News by Crunchyroll!