The official Twitter for the two-member unit YOASOBI announced today that their latest song "Kaibutsu" (Monster) takes the No.1 spot on Oricon's weekly digital single charts. The lyrical digital tune is now used as the OP theme for the ongoing second season of the BEASTARS TV anime. 
Their seventh digital single "Kaibutsu" was released on January 6, 2021, and ranked second in its first week. Then, it was downloaded 22,721 times in its second week to become No.1 on the digital single charts, surpassing the previous week's top song "Homura" by LiSA. It has become the unit's third No.1 song on the charts, following "Yoru Ni Kakeru" in June 2020 and "Gunjou" in September 2020.
At the same time, their first EP "THE BOOK" has dominated Oricon's weekly digital album charts for two consecutive weeks, and their first digital single "Yoru ni Kakeru" returns to the No.1 spot on Oricon's weekly streaming ranking for the first time in about four months since September 2020. As a result, YOASOBI has become the first artist of this year who tops the three weekly digital charts simultaneously, and the fourth artist in history, following Official Hige Dandism (January & March 2020), NiziU (July 2020), and LiSA (October 2020).
Also, their another new song "Yasashii Suisei" (A Gentle Comet), which has been used as the new ED theme for BEASTARS TV anime, is released digitally today. 
"Kaibutsu" MV:
Digital single jacket: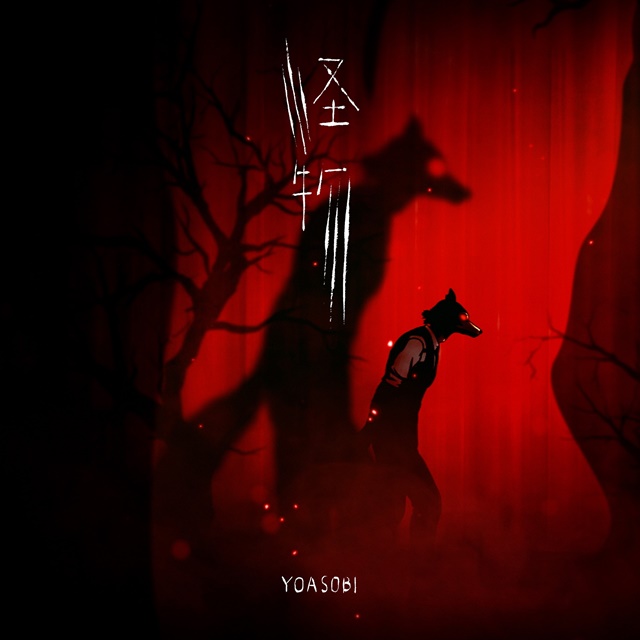 最新のオリコン週間ランキングで『THE BOOK』がデジタルアルバム1位、「怪物」がデジタルシングル1位、「夜に駆ける」がストリーミング1位の"デジタル3冠"を達成いたしました!ありがとうございます????
本日正午、2/14開催初の配信ライブに関する新たなお知らせアリです????https://t.co/yNwftkoJcY

— YOASOBI (@YOASOBI_staff) January 19, 2021
YOASOBI新曲「 #優しい彗星 」配信開始。
優しさ、強さの意味がじんわりと胸に染みる、TVアニメ『BEASTARS』第二期エンディングテーマです。
BEASTARSファンの皆さまはあのキャラクター達を。これからのあなたも大切な人を思い浮かべて聴いていただけたら嬉しいです。https://t.co/CfI5rUOveV

— YOASOBI (@YOASOBI_staff) January 19, 2021
---
Source: YOASOBI official Twitter, Oricon News
©Sony Music Entertainment (Japan) Inc.
©Paru Itagaki (Akita Shoten)/BEASTARS Production Committee

Latest in Anime News by Crunchyroll!