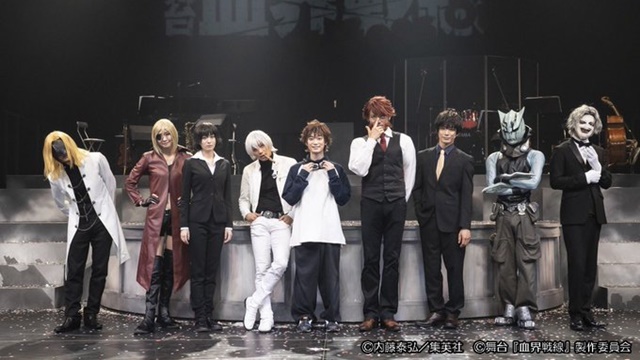 After successfully finishing 15 shows in Tokyo, the official website for Blood Blockade Battlefront: Beat Goes On, the second installment of the stage play adaptation project based on Yasuhiro Nightow's sci-fi action manga, has posted a 90-second digest clip to introduce the main cast members' hot performance on the stage, including 26-year-old Saku Momose, who reprises his role as Leonardo Watch.
Following the sold-out first installment in the fall of 2019, the second installment Beat Goes On ran first at The Galaxy Theater in Tokyo for 15 shows from November 20 to 29, 2020. It will move to Mielparque Hall in Osaka for six shows from December 3 to 6, and the tickets for its final show next Sunday are already sold out.
【ブログ更新】
東京15公演が無事に終了しました。劇場や配信でご観劇頂きました皆様ありがとうございます。
大阪公演も引き続きよろしくお願いします!

BGO公演ブログ⑧⇒https://t.co/0iZCzW9lEW

公演アンケートよりご意見などお聞かせください。
⇒https://t.co/ITmwZyGHUL pic.twitter.com/EGPrULaKWh

— 舞台『血界戦線』 (@KekkaiStage) November 29, 2020
CM:
Main visual: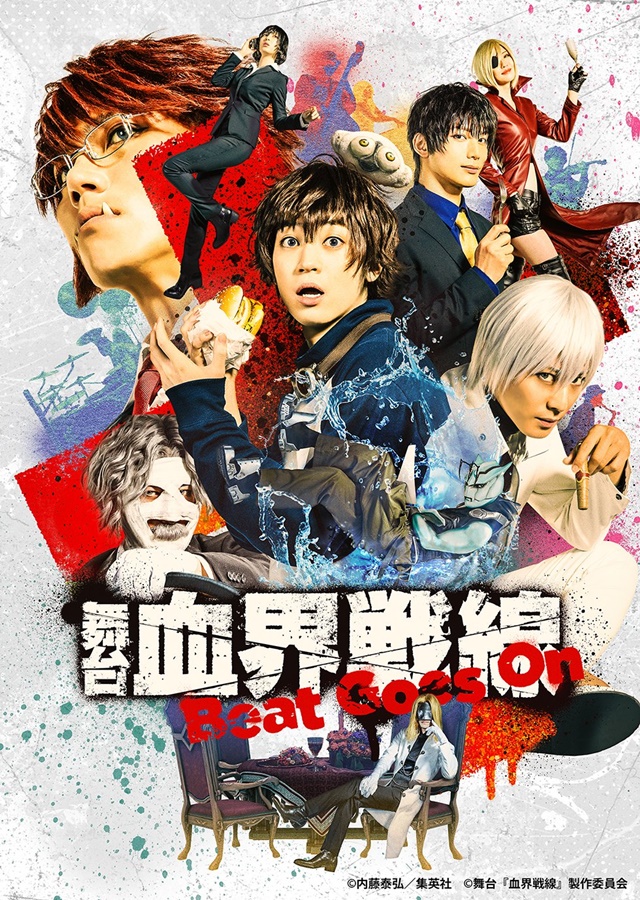 ---
PV for the first installment in 2019 to introduce its main cast members:
Key visual: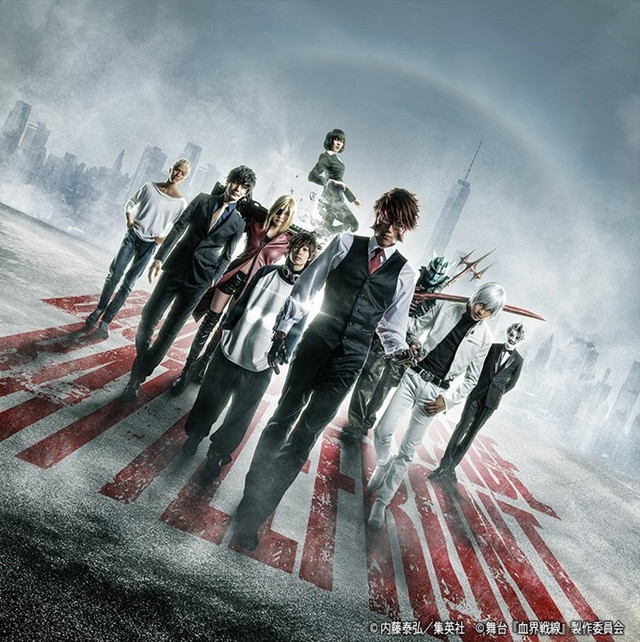 Main cast:
Leonardo Watch: Saku Momose (Peko in Kamen Rider Gaim) 
Klaus Von Reinherz: Hiroaki Iwanaga (Akira Date/Kamen Rider Birth in Kamen Rider OOO)
Zapp Renfro: Hiroki Ino (Ookurikara in Touken Ranbu live-action film) 
Steven Allan Starphase: Hidetoshi Kubota (Masaharu Niou in The Prince of Tennis stage plays) 
Chain Sumeragi: Shizune Nagao (Kiyoko Shimizu in Haikyu!! stage plays) 
Zed O'Brien: Sumiya Ito (Yukinari Kuroda in Yowamushi Pedal stage plays) 
K・K: Ayaka Ando (Bishamonten in Noragami stage play) 
Gilbert Franke Altstein: Takashi Ogino (Takeshi Asakura/Kamen Rider Ouja in Kamen Rider Ryuki) 
---
Source: "Blood Blockade Battlefront: Beat Goes On" official website / Twitter
© Yasuhiro Nightow/SHUEISHA
© "Blood Blockade Battlefront" stage play production committee

Latest in Anime News by Crunchyroll!