It's high-key cozy and low-key violent, and it's making us all want to nap all day. Fortunately, fans of this season's Sleepy Princess in the Demon Castle can now get their own comfy bed featuring art of the snoozy Princess Syalis.
The twin-sized bed was made as part of a collaboration with France Bed Group, and is being sold exclusively at the company's online store. The bed frame has legs, allowing for space under the bed, and features a full-color headboard with art of Princess Syalis and one of her loyal Teddy Demons. Mattress and bedding are sold separately, so you can kit it out in whatever way suits you.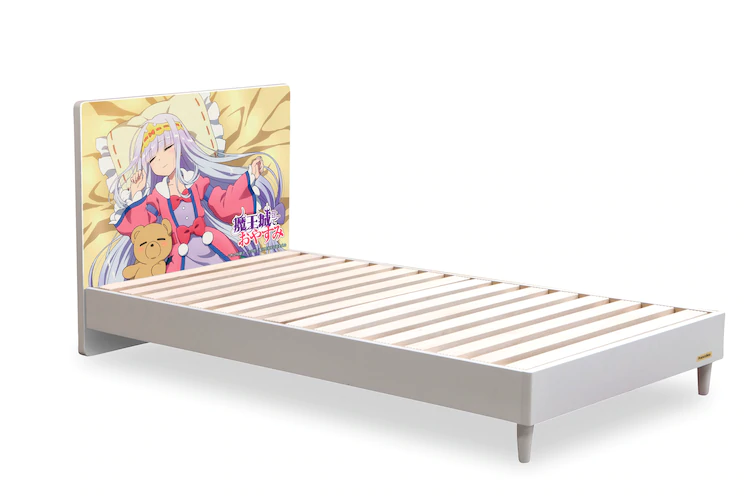 The bed goes on sale January 15 from the France Bed Group website, and will sell for 96,800 yen (about $934).
Sleep Princess in the Demon Castle is based on the manga series by Kagiji Kumanomata. Princess Syalis has been kidnapped by the Demon King and awaits rescue in her cell. While it's standard for captured princesses to spend their time wide awake and terrified, Syalis is only interested in getting a good nap — leading to her wreaking havoc as she tears through the castle (and its demons) getting her sleeping space as comfy as possible. The anime adaptation is currently being streamed via Funimation.
Source: Comic Natalie


Latest in Anime News by Crunchyroll!