With over 10 million downloads in Japan, DRAGON QUEST TACT™ finally comes to the West! The free to play mobile tactical RPG is now available on both Android and iOS. Befriend, collect, and train iconic DRAGON QUEST™ monsters! For a limited time, players receive a free King Slime at launch! 
DRAGON QUEST TACT™ is directed by Yuji Horii, featuring music composed by legendary composer Koichi Sugiyama, and features the familiar monster designs from the visionary Akira Toriyama. DRAGON QUEST TACT™ will immerse you in a marvelous world of fantasy, magic, and memorable monsters!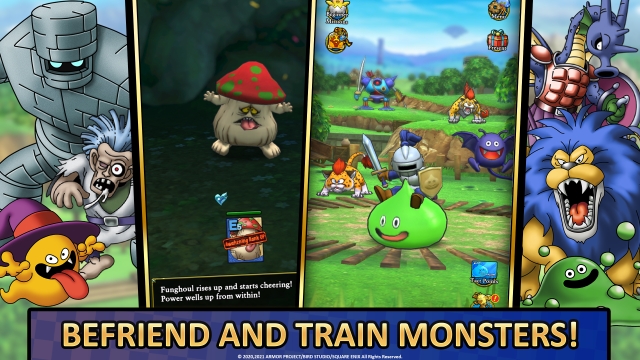 DRAGON QUEST TACT™ features the legendary monsters from the DRAGON QUEST™ franchise with a unique tactics-based play style that will keep players hooked, and new players can look forward to the following:
BUILD THE ULTIMATE MONSTER TEAM!
Assemble a roster of monsters both cuddly and terrifying! Train, equip, and customize them to make them your very own!
OUTWIT YOUR ENEMIES IN BATTLE!
Orchestrate your monsters' movements in a pocket-sized tactical experience! Pick-up-and-play controls and deep tactical elements give experts and newcomers something to enjoy. Study the battlefield and outwit your foes on-the-go!
EVERY MONSTER HAS A PLACE
Monsters of all rarity levels and strengths have a role to play! Resourceful players will be rewarded on the Battle Road, where monsters of all power levels will be required. An ever-growing list of freely obtainable monsters means that you can grow your roster without spending at all!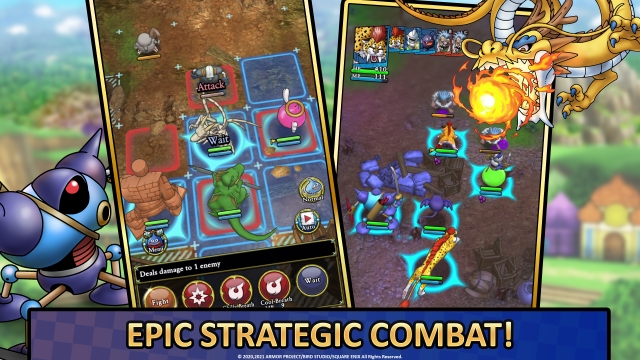 Long ago, when an evil force brought the world of Orchesterra to the brink of destruction, a legendary hero led a loyal band of monsters in defiance. Thanks to their courage and wit, the dark lord was sealed away, bringing peace to the world. Ages have passed, and once again the threat of evil looms over Orchesterra – will you rise to the task?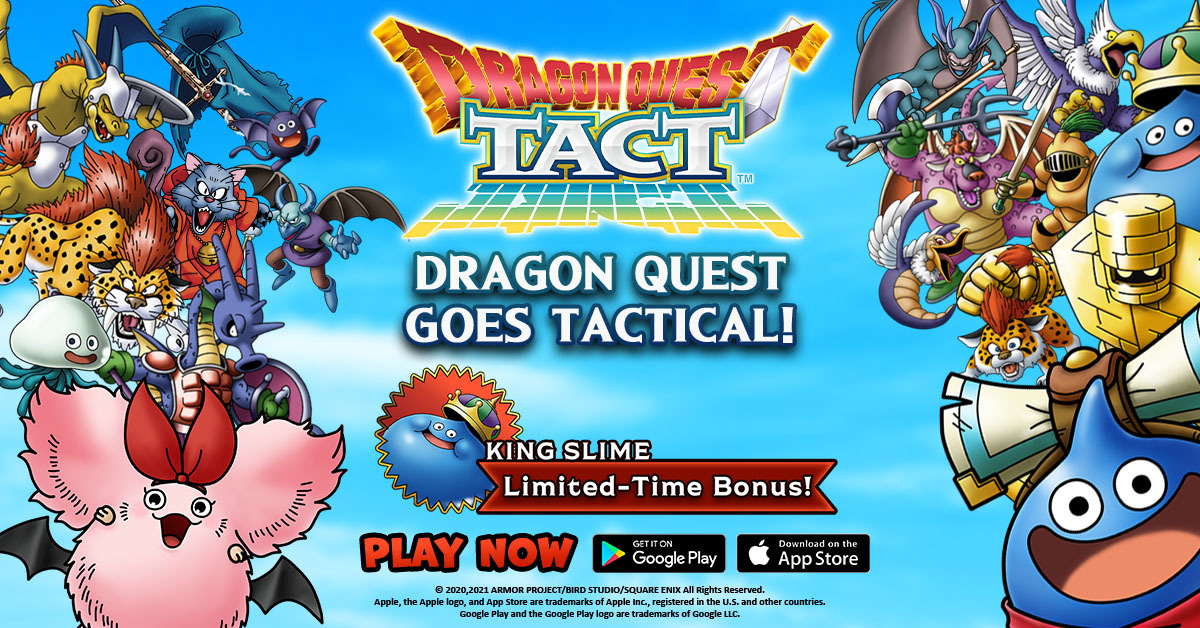 As one of the very first console RPGs, the DRAGON QUEST™ series helped define the genre and set the standard for titles that followed. 
Since its start in 1986, over 82 million DRAGON QUEST™ games have been sold, delighting audiences across the world with eleven main entries and dozens of spin-offs. Like DRAGON QUEST TACT™, many of the titles in the series are standalone adventures that require no prior experience, but are united in that they allow players to voyage through expansive stories, meet iconic monsters and characters, and immerse themselves in colorful, visually striking worlds.
Whether you are new to the series or you've been with us from the beginning, DRAGON QUEST TACT™ will offer you an unforgettable adventure filled with some of the best that the series has to offer!
Download DRAGON QUEST TACT™ Now: https://dragonquest.square-enix-games.com/tact/en-us/
Latest in Anime News by Crunchyroll!