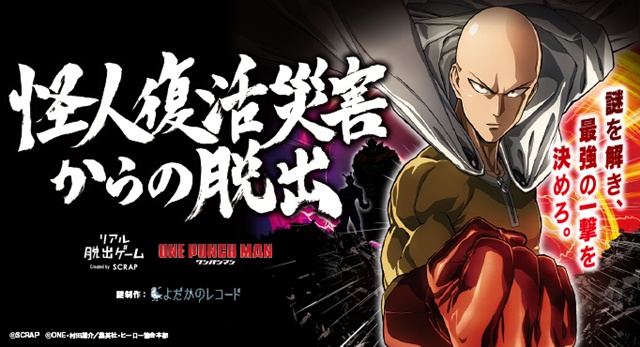 SCRAP, a Tokyo-based company that has operated the "Real Escape Games" that have been participated by 6 million people around the world, will be collaborating with the TV anime One-Punch Man for the first time. "Real Escape Game x One-Punch Man: Escape from the Monster Resurrection Disaster" will be held in three cities, starting with Tokyo on December 23, 2020, followed by Osaka and Nagoya. 
In this event, which is the first collaboration between "Real Escape Game" and One-Punch Man, participants will take on the role of new heroes of the Hero Association, exploring the venue and its surroundings, deciphering codes, and cooperating with various heroes, including Saitama, Genos, Terrible Tornado, and Silver Fang, in order to stop the terrifying plans of the villains. Also, by using your own smartphone as a "walkie-talkie" through the LINE app, you can share information and collaborate with heroes on your side.
The event is scheduled to be held at SCRAP Nazo Building Kichijyouji in Tokyo from December 23, 2020, then at Ajito of SCRAP Osaka Nazo Building from January 6, 2021, and Nazo Complex Nagoya from January 8.
Story:
You are a rookie C-class hero, and you have received an urgent request from the Hero Association, because a document called the "Monster Resurrection Plan" has been discovered. The plan states that Nazora, a monster with the ability to revive once-dead monsters, is planning to use that ability to create a country of monsters. As the first step, he must first take control of SCRAP City. If you read the document correctly, it seems that you can find out where the resurrected monster will appear in SCRAP City. However, the plan is encrypted, making it difficult for the Hero Association to decipher. Therefore, the Hero Association has chosen you, who have been recognized for your ability to solve riddles in the Hero Association's certification exam with the "power of inspiration." 
【#ワンパンマン × #謎解き】
????怪人復活災害からの脱出????開催!

ワンパンでは解決できない危機発生⁉
手掛かりは暗号だらけの悪の計画書だけ☠

新人ヒーローとなって
サイタマ達と共に怪人たちを撃破せよ‼

東京、名古屋、大阪で開催!
https://t.co/JIEYYhkGBZ#ワンパンマン脱出 pic.twitter.com/rwvhxNKTon

— リアル脱出ゲーム【公式】 (@realdgame) December 17, 2020
---
Limited merchandise:
Clear files (two types / 800 yen):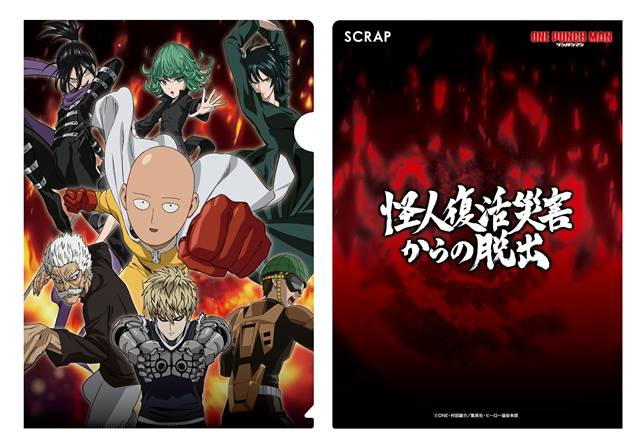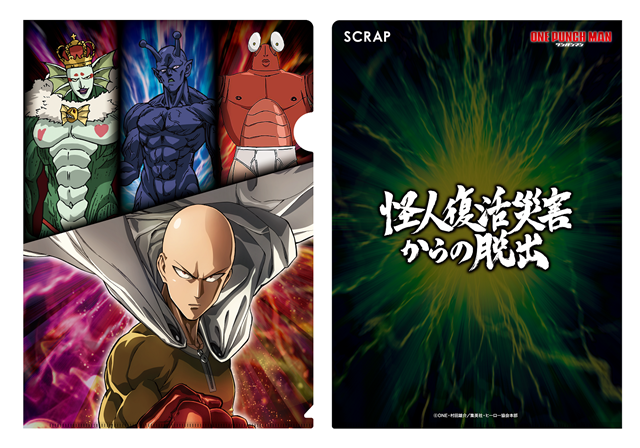 Tin badges (eight types / 500 yen):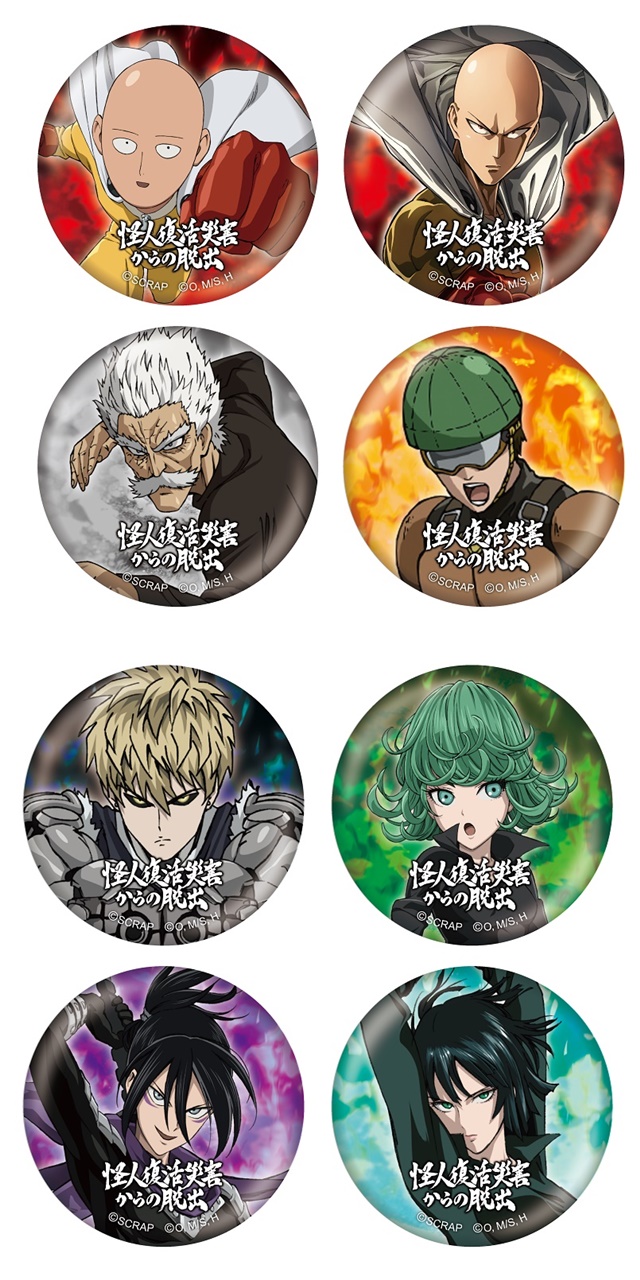 Mini tote bag (1,500 yen):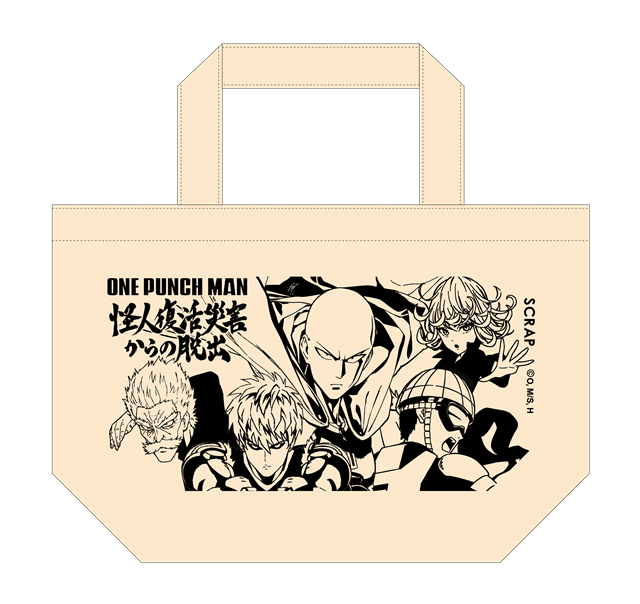 Pouch (1,200 yen):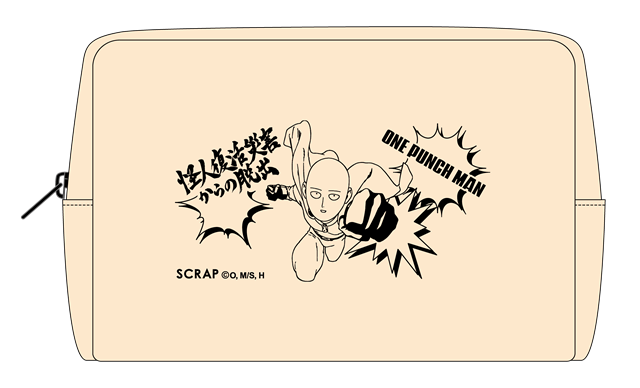 Pot set (Pot catcher and pot cloth / 3,000 yen):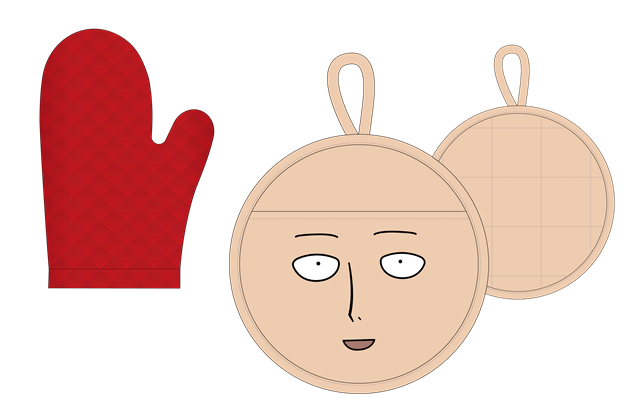 Saitama's gum (eight pieces / 800 yen):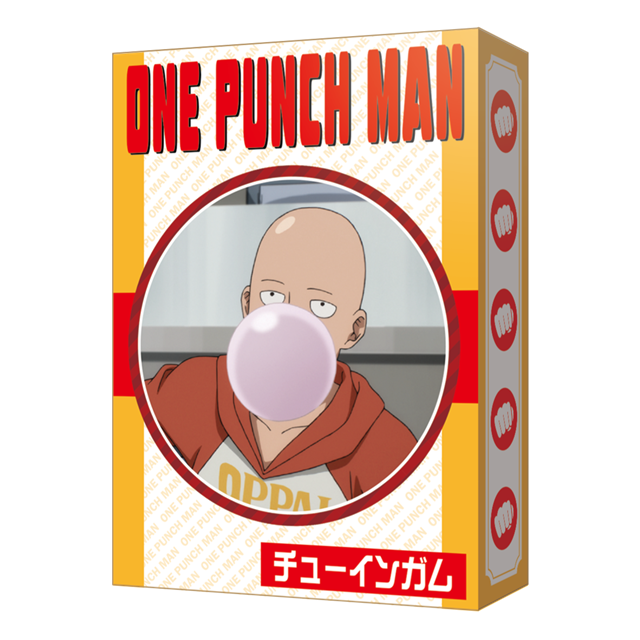 Escape success sticker (300 yen):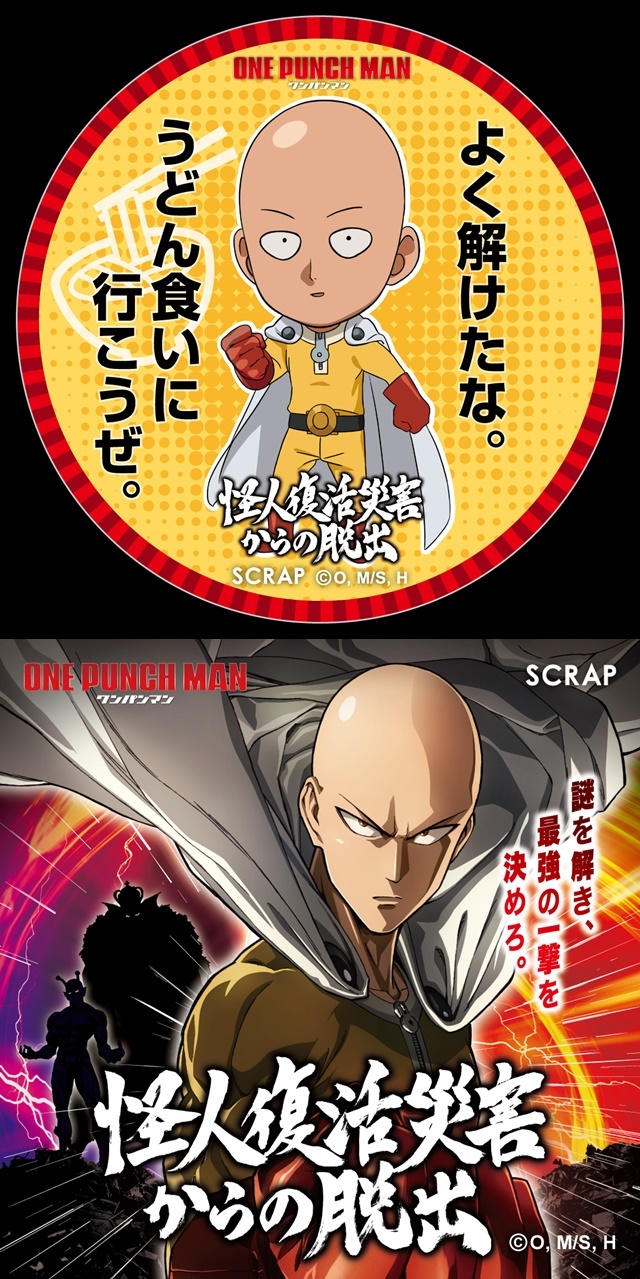 ---
Source: SCRAP press release
©SCRAP ©ONE, Yusuke Murata/SHUEISHA, Hero Association HQ

Latest in Anime News by Crunchyroll!