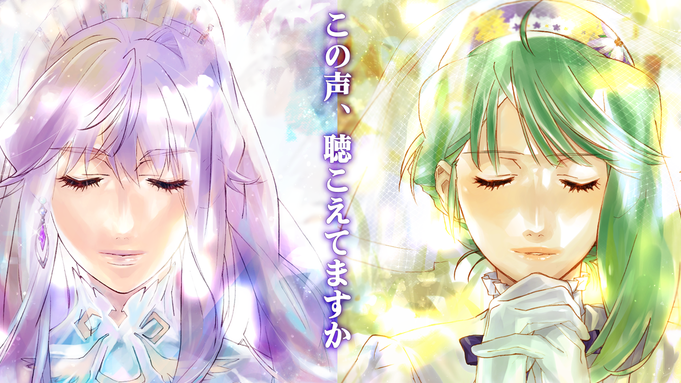 It's been 10 years since we saw the idols of Macross Frontier in action. With the anniversary upon us and activities already underway from the show's two galactic idols, it's been announced that Ranka and Sheryl will be returuning in a new theatrical short film.
Titled Macross Frontier ~Labyrinth of Time~, the short will show alongside the upcoming Macross Δ Movie: Absolute Live!!!!!!. Macross franchise creator Shoji Kawamori will direct, as well as penning the screenplay. The music will be produced by flying DOG, and the anime itself will be produced at Satelight.
We don't know anything about the short itself yet, but we have a key visual and logo image: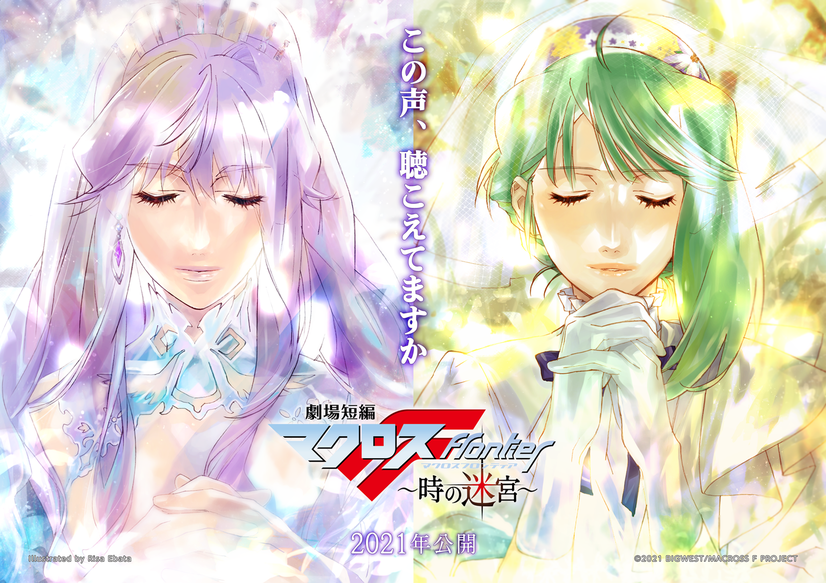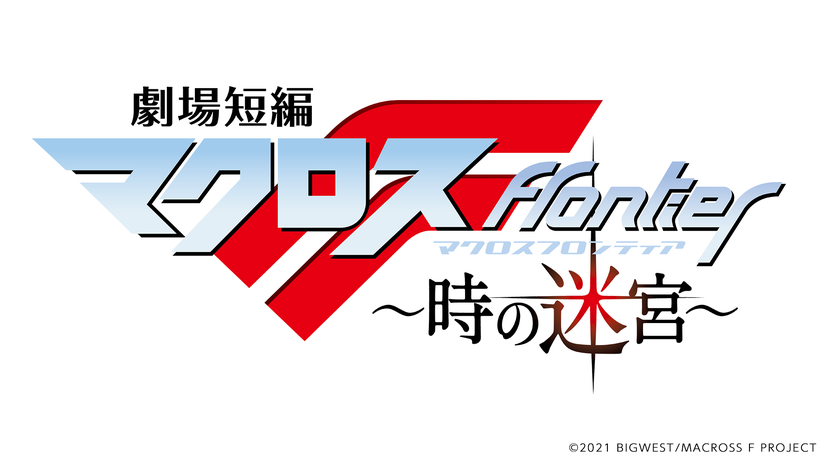 The text on the key visual reads "Can you hear this voice?" The credits also list "Sheryl Nome starring May'n" and "Ranka Lee = Megumi Nakajima," the show's customary way of crediting its two lead idols. It's worth noting that Aya Endo plays Sheryl, with May'n serving as the idol's singing voice (similar to the sharing of Basara's role in Macross 7). Whether this means the short will be solely musical, or whether are still cast announcements to be made, we don't yet know.
In fact, very little is known about the short, save that it will be entirely new material.
The announcement comes on the weekend of what would have been the first Macross Frontier solo concert in ten years. The event was postponed in the wake of Japan's current State of Emergency.
Macross Δ Movie: Absolute Live!!!!!! — and with it Macross Frontier ~Labyrinth of Time~ — will debut later this year. Further information on both will be available at a later date on the Macross Portal Site.
Source: Anime! Anime!


Latest in Anime News by Crunchyroll!