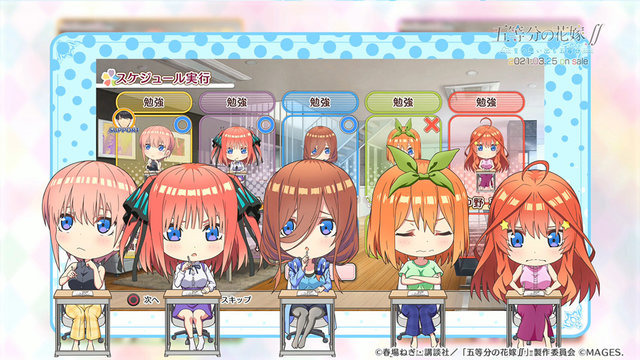 The Quintessential Quintuplets are back on our screens, and will soon be on our video game screens as well! More preview videos are now available for the previously announced The Quintessential Quintuplets ∬: Summer Memories Also Come in Five. The latest video drops include a look at gameplay and a preview of a "date" with middle quint Miku.
The latest trailer, narrated by series lead Fuutarou Uesugi, introduces more images and gaming modes from the game itself. The game, which will be available on the PS4 and Nintendo Switch, will include a Study Mode, Cooking Mode, and Adventure Mode. You'll also set schedules for each sister and (hopefully) guide them all successfully through their studies:
The limited-edition release of the game will come with a 5-CD set, featuring drama tracks and "date scenarios" for each sister. A new video previews Miku Itou as Miku Nakano:
Speaking of CDs, more information is now available on the opening and ending single for the game. Both theme — opening theme "Minamikaze" and ending theme "Summer Days" — are performed by the quintuplets. The disc will be available starting March 24, one day before the game itself comes out.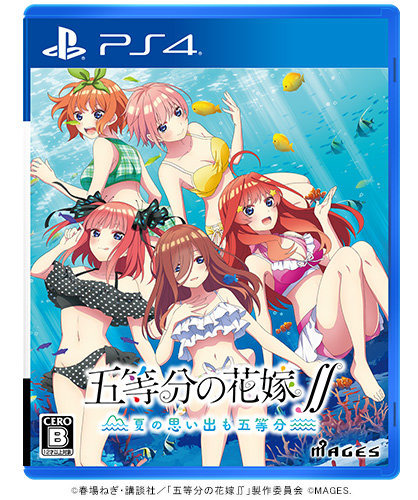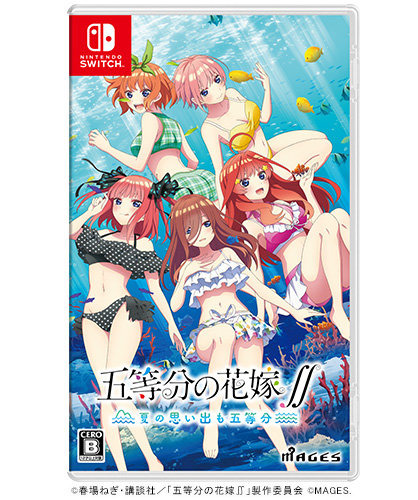 The Quintessential Quintuplets ∬: Summer Memories Also Come in Five comes out in Japan on March 25. At present, there's no word on whether there will be a worldwide release.
Source: Anime! Anime!


Latest in Anime News by Crunchyroll!