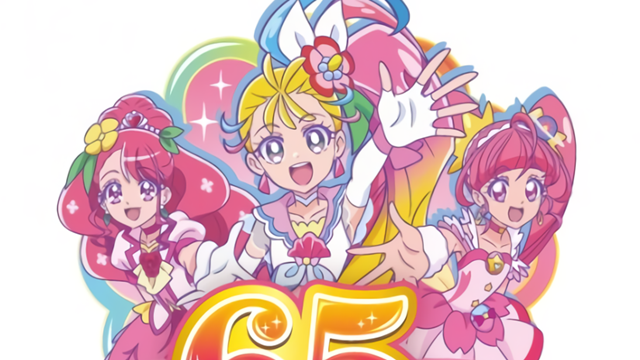 Kodansha's magazine for young children Tanoshii Youchien (literally means Pleasant Kindergarten) was established in November 1956 and will celebrate its 65th anniversary this year. To commemorate the memorial year, it was announced that a commemorative logo in collaboration with Toei Animation's popular anime franchise PreCure will appear on the cover of the magazine's March 2021 issue to be released on March 29.
The limited-edition commemorative logo features the three main girls from the recent three series – Cure Star from the 16th series Star☆Twinkle PreCure (2019-2020), Cure Grace from the ongoing 17th series Healin' Good Pretty Cure (2020-2021), and Cure Summer from the upcoming 18th series Tropical-Rouge! Pretty Cure (2021-). The magazine will feature a special collaboration project with PreCure in every issue.
Satoko Asano, editor-in-chief of Tanoshii Youchien, says, "The special logo for this anniversary featuring the three protagonists – Cure Summer surrounded by Cure Grace and Cure Star. It is filled with love and messages from the editorial staff, saying that PreCure that our readers met when they entered kindergarten are watching over them and supporting them throughout their three years of kindergarten life. With the help of PreCure, we are preparing a variety of plans to make the anniversary year more exciting! Please keep an eye out for Tanoshii Youchien in 2021."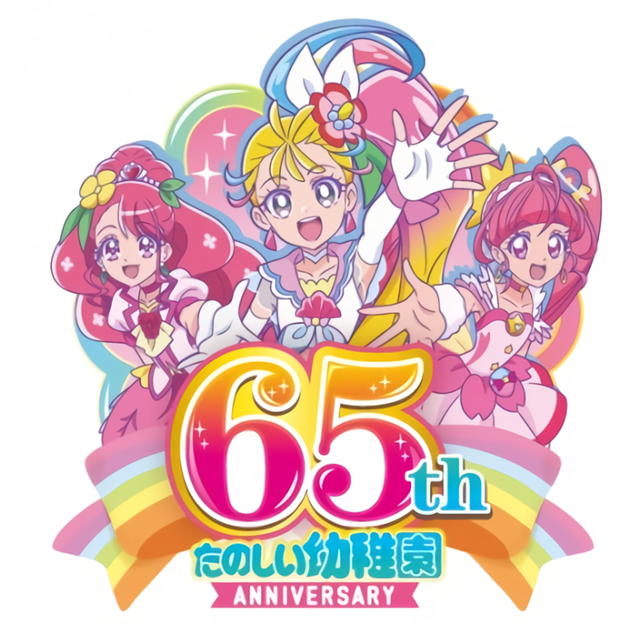 プリキュア:「たのしい幼稚園」創刊65周年ロゴに 「トロプリ」キュアサマー キュアグレース、キュアスターも https://t.co/1M6HuvAmlR

— MANTANWEB (まんたんウェブ) (@mantanweb) January 23, 2021
---
Source: Mantan Web
(C)ABC-A, Toei Animation

Latest in Anime News by Crunchyroll!