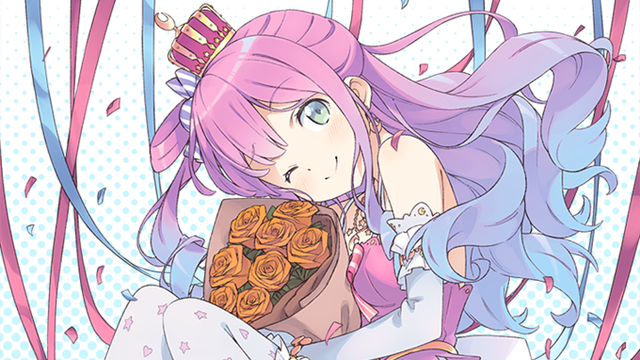 Virtual YouTuber agency Hololive's fourth-generation idol member Himemori Luna made her debut on YouTube on January 4, 2020. Since then, she has attracted 423,000 registered viewers and her latest program posted yesterday has been viewed more than 200,000 times.
To celebrate the first anniversary of her activities, her character designer Hiro Kanzaki, known for his illustration works for Tsukasa Fushimi's Ore no Imouto ga Konna ni Kawaii Wake ga Nai and Eromanga Sensei light novel series, has provided a special illustration of her holding a bounquet of flowers. Luna says on Twitter, "Papa's newly-drawn illustration is too cute…!"
姫森ルーナちゃん(@himemoriluna) 活動一周年記念のイラストを描かせて頂きました#姫森ルーナ1周年 pic.twitter.com/nFkNHGWHp0

— かんざきひろ (@kanzakihiro) January 4, 2021
Also, a set of commemorative items including her ASMR voices is now available. Her commemorative voices are also available for overseas purchasers on GeekJack. The price for the full voice set is 10,000 yen (97.03 USD).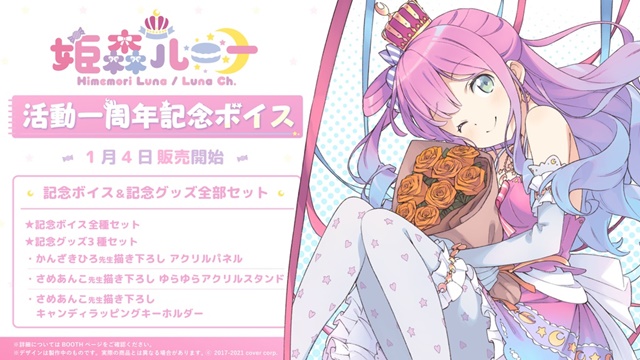 ????姫森ルーナ 活動1周年記念グッズ????

グッズがどれも可愛いいいい????
ぜひみんな飾ったり身に着けて欲しいのらっ!!!

(記念ボイスにはASMRボイスもあるのらよ…????)

BOOTH:https://t.co/OsICIrippL#姫森ルーナ1周年 pic.twitter.com/6rz9OREsKZ

— 姫森ルーナ????ホロライブ4期生 (@himemoriluna) January 4, 2021
Latest episode:
---
Himemori Luna official character visual: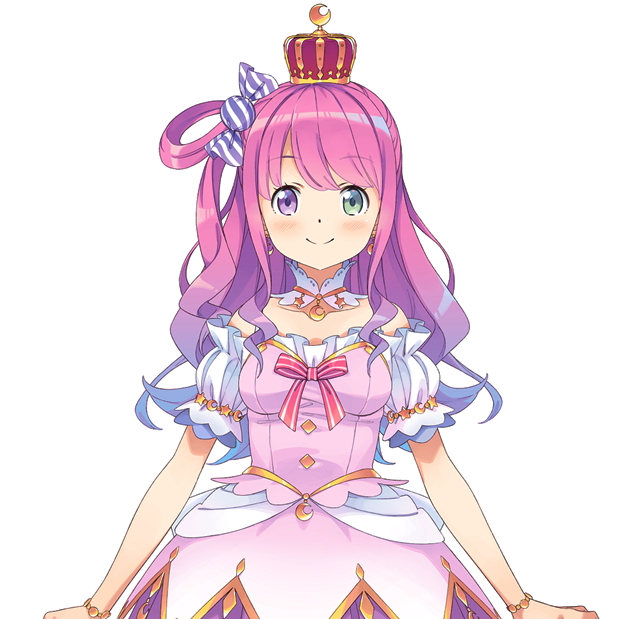 [YouTube] https://www.youtube.com/channel/UCa9Y57gfeY0Zro_noHRVrnw
[Twitter] https://twitter.com/himemoriluna
---
Source: Himemori Luna official Twitter
©2019-2021 Cover Corp.

Latest in Anime News by Crunchyroll!