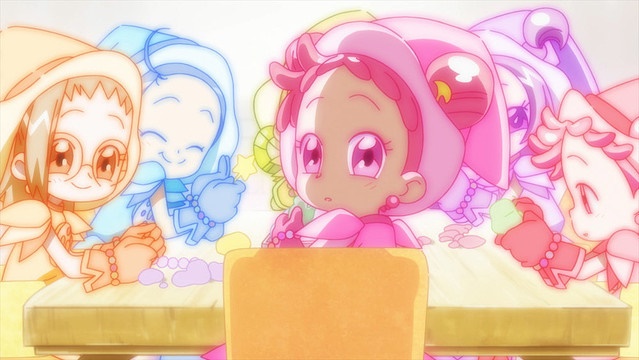 Today on its theatrical release day in Japan, the official website for the 20th-anniversary film for Toei Animation's Ojamajo Doremi series, Majo Minarai wo Sagashite (Looking for Witch Apprentices) / Looking for Magical Doremi, posted a 38-second new clip featuring the film's ED theme song "Owaranai Monogatari (A NeverEnding  Story) Majo Minarai wo Sagashite version."
The song is newly recorded by Rumi Shishido, the original voice cast of Onpu Segawa in the Ojamajo Doremi series. Its original version was performed by Nozomi Inoue as an insert song for the third TV series in 2001-2002, Motto! Ojamajo Doremi.
The film's official website introduces the clip, "In this special clip, you can listen to the singing part of the film's ED theme song 'Owaranai Monogatari: Majo Minarai wo Sagashite version' by Onpu Segawa (CV: Rumi Shishido) for the first time, which gives you a sense of 'magic for adults.' Please feel 'a new magical story for adults' depicted in the film at the theater."
The 91-minute all-new feature film is co-directed by the TV anime first season's series director Junichi Sato and Yu Kamatani (ONE PIECE STAMPEDE assistant director). 24-year-old fashion model/actress Aoi Morikawa voices one of the three protagonists, Mire, while 28-year-old ex-Nogizaka46 member Rena Matsui and 25-year-old Momoiro Clover Z member Kanako Momota are cast as Sora and Reika, respectively.
????#魔女見習いをさがして ????

✨* … * … * … * …* … * … * … *

もう一度"自分の魔法"のチカラを信じよう

* … * … * … * …* … * … * … *✨

\いよいよ、本日公開❣️/
"大人のための魔法"を感じさせる
スペシャル映像が解禁????✨#おジャ魔女どれみ pic.twitter.com/QPm6Izcx33

— 【公式】おジャ魔女どれみ20周年 (@Doremi_staff) November 13, 2020
"Final" trailer: 
Poster visual: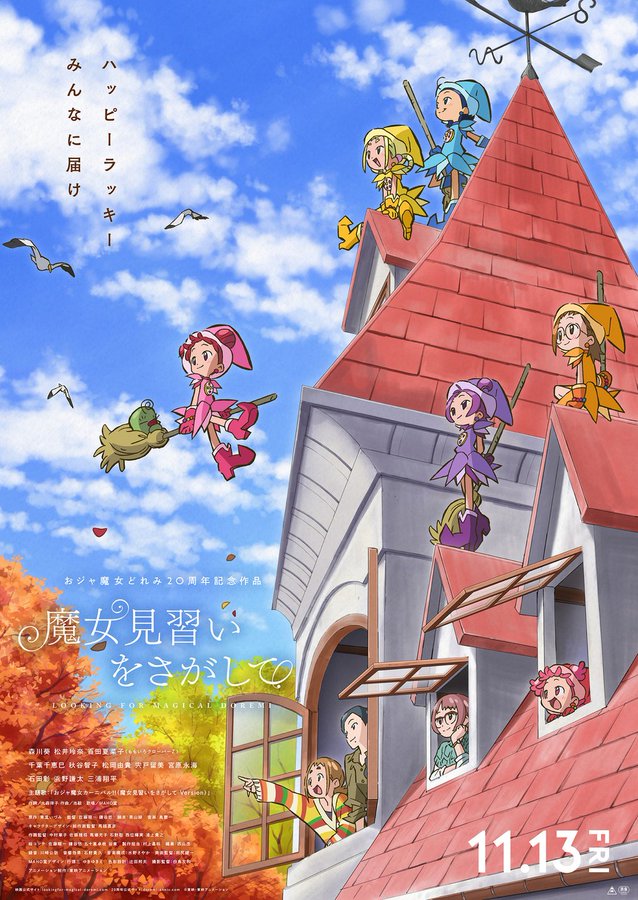 ---
Source: "Minarai Majo wo Sagashite" official website / Twitter 
©Toei, Toei Animation

Latest in Anime News by Crunchyroll!