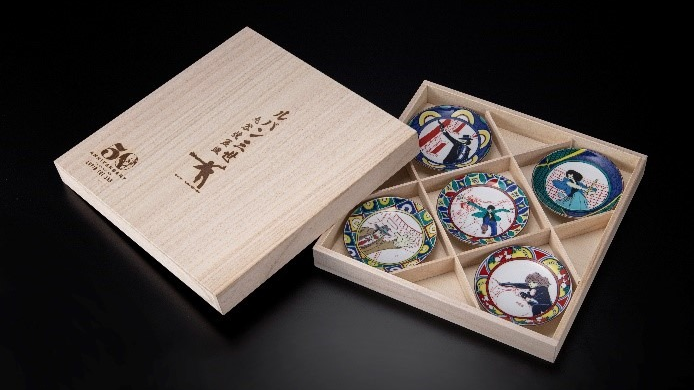 Back in 1971, Monkey Punch's manga Lupin the 3rd got its first anime adaptation. 50 years later, lots of people are celebrating the golden anniversary of the iconic series. Among them are TMS Entertainment themselves, who are offering a line of small Kutani plates featuring images from that first season.
The collection of five plates are mamezara, small side dishes that are often sold as collectibles. The set of five bears paintings of Lupin, Jigen, Goemon, Fujiko, and Zenigata, all taken from moments from the "Green Jacket" first season of the long-running series.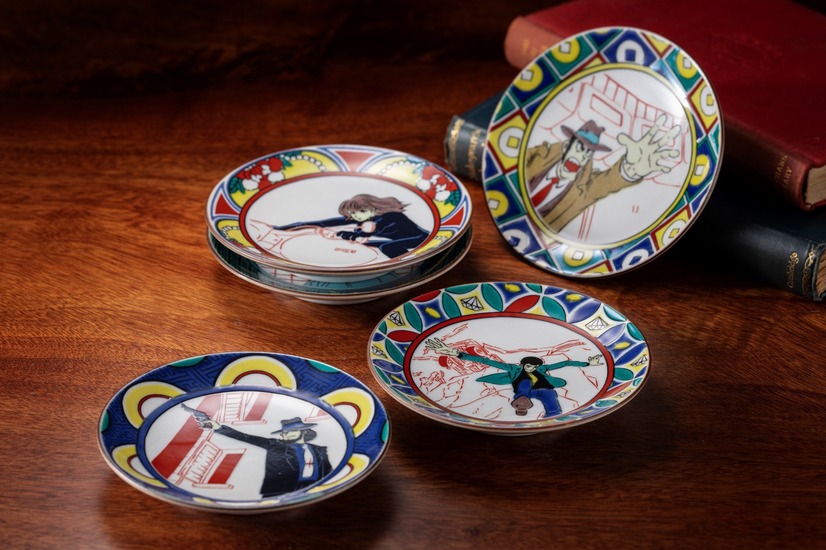 Kutani ware, traditionally hailing from the city of Kaga in Ishikawa, is renowned for its fine craftsmanship and bold colors and patterns. The five plates carry on that tardition, while also being on brand for the classic series.
The imagery of the Lupin and Fujiko plates is lifted from the series OP. Jigen's plate is based on a scene from episode 11, Goemon's comes from episode 5, and Zenigata's comes from episode 18. The borders are inspired by their respective characters — diamonds and bullets for Lupin, flowers and pearls for Fujiko, and zeni coins for Zenigata, for example.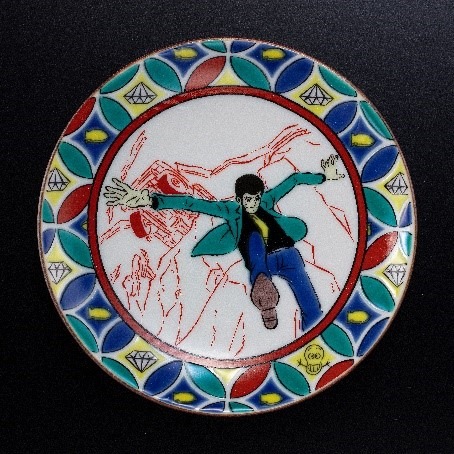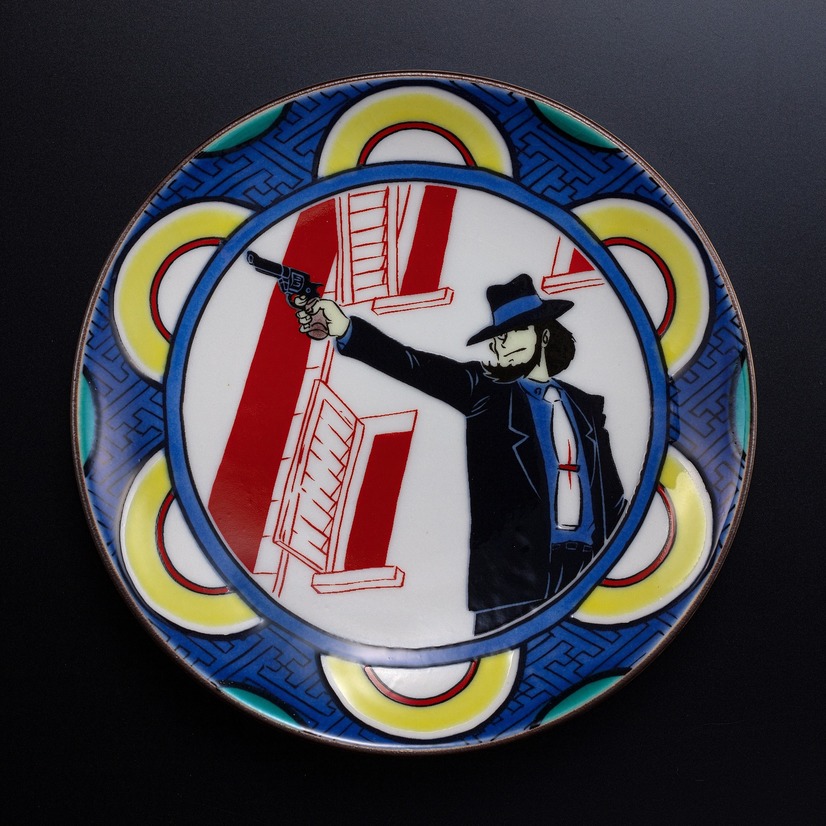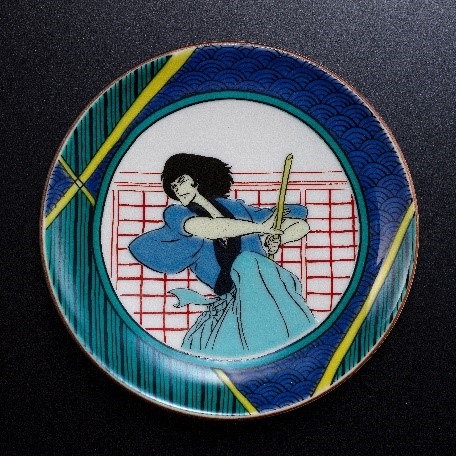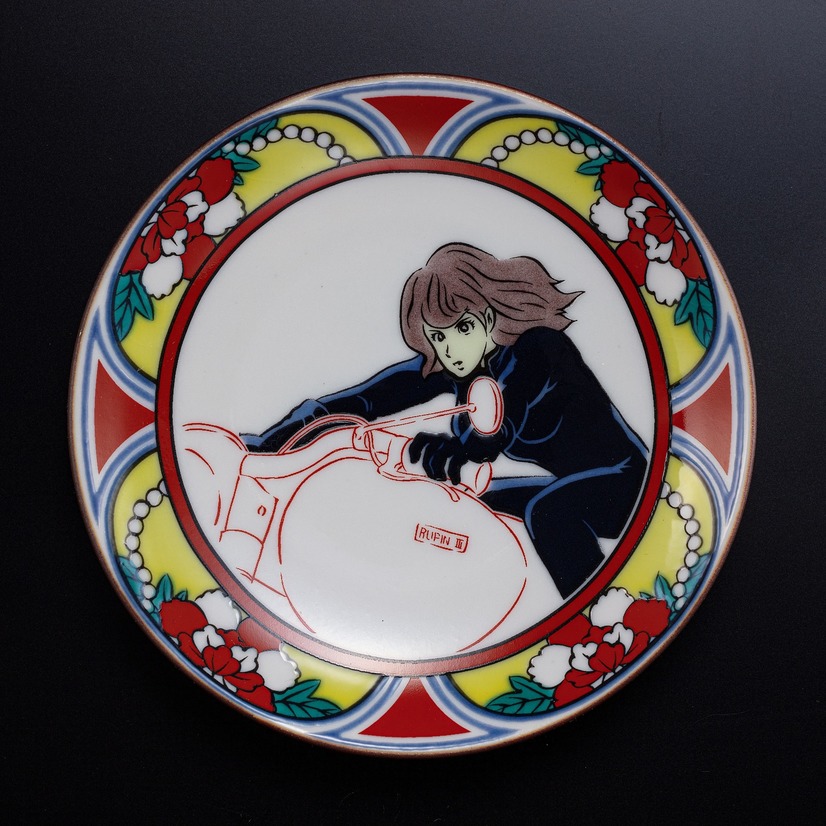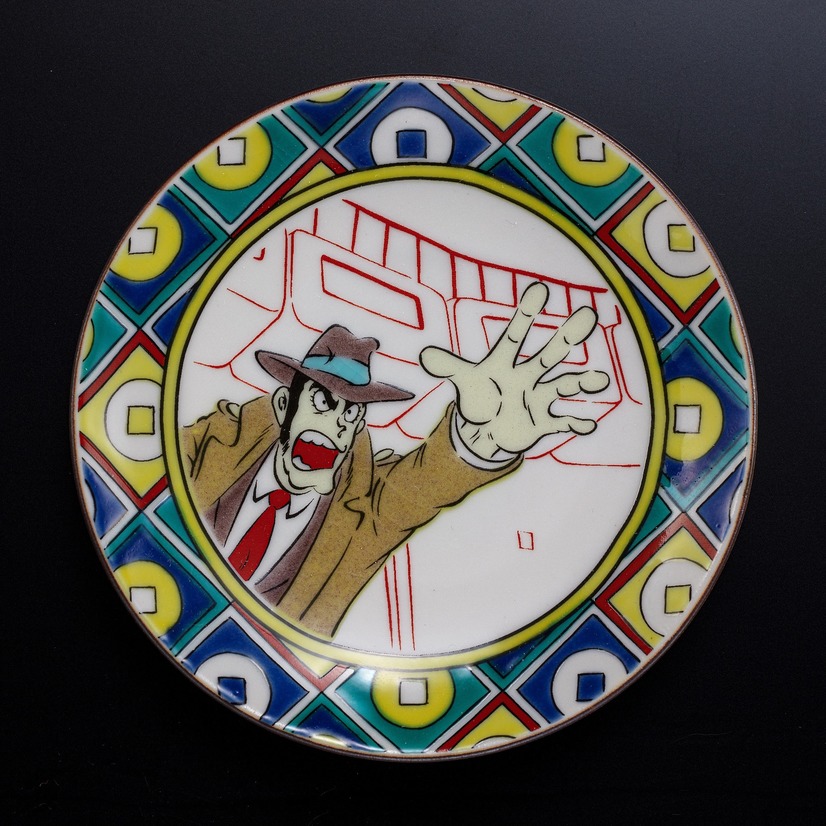 The five-plate set arrives in a collectible wooden box.
The set is currently available on the TMS website for 22,000 yen (about $209).
Source: Anime! Anime!

Latest in Anime News by Crunchyroll!