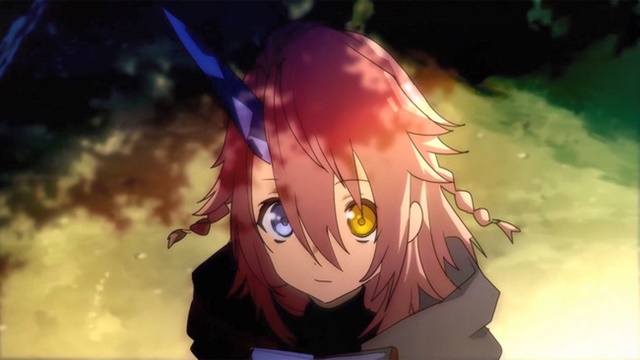 Following the first one in March of this year, an 80-second new PV for Imomushi Narita's post-apocalypse fantasy manga KILLING ME / KILLING YOU is now streamed on KADOKAWA's official YouTube channel. 
The manga has been serialized in KADOKAWA's Young Dragon Age (changed its name from Bessatsu Dragon Age in December 2019) and released three tankobon volumes so far. Its story focuses on the immortal young girl Meteor, and Youthanasia, also immortal and has an unusual shape. They travel through a world that has somehow become strange after a meteorite falling in order to find ways to "die."
The introduction part to show the manga's worldview was produced by Prism Vision, the manga author again worked on background arts, CG visuals, and editing by herself in its anime part. She wrote on Twitter that she spent a recent one month for production. As with first, the protagonist Meteor is voiced by Hiromi Igarashi (Anzu Futaba in The Idolmaster Cinderella Girls), while her partner Youthanasia / Youth is played by Wataru Usami (DEAD END in Yatogame-chan Kansatsu Nikki).
New PV:
【⚠️音出ます】

『KILLING ME / KILLING YOU』特製PV公開!!

ミーティア:五十嵐裕美
ユースアネイジア:うさみ航

幸せな死を求めて
死ねない二人は旅をする#キリングミーキリングユー

YouTubeで再生はコチラ⬇https://t.co/ilciPztQ1Y pic.twitter.com/eGwAf7toxw

— 『KILLING ME / KILLING YOU』公式 (@KMKY_official) November 20, 2020
---
In December 2019, Narita was told by her editor that the sales of the tankobon volumes were so slow that they could not continue the series to the scheduled number of volumes (five volumes) and that it would be canceled unless its latest second volume could sell least 1,000 more copies. So, Narita decided to make an anime PV by herself in order to finish the series with five volumes as planned.
As of November 2020, the manga has not yet been canceled, so her efforts have apparently paid off. 
1st PV posted in March 2020: 
Manga tankobon 1st and 3rd volume covers: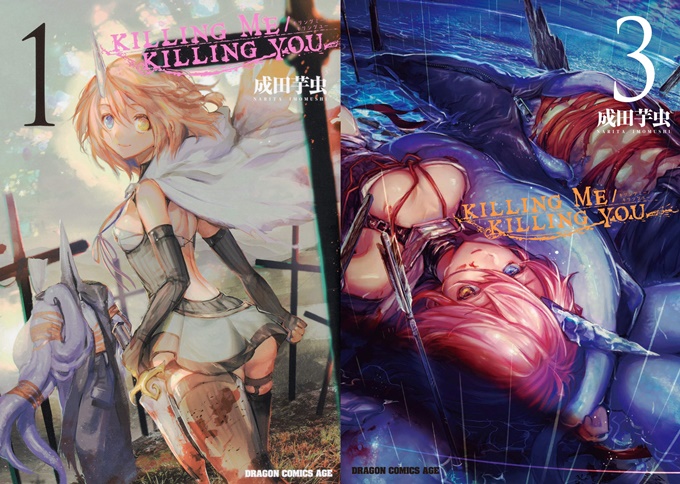 ---
Source: KADOKAWA press release

Latest in Anime News by Crunchyroll!