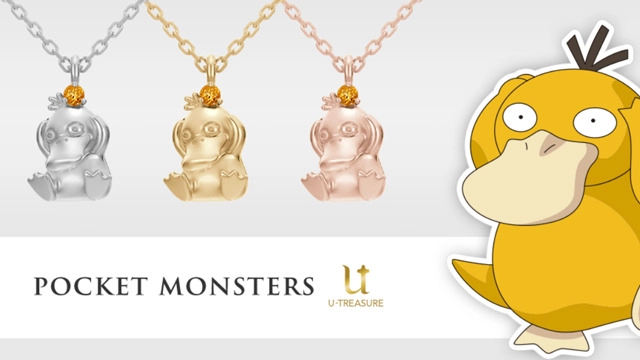 There are lots of Pokémon out there, but for our money the most relatable is Psyduck: headachey, tense, and will probably destroy everything in the vicinity if you set off either of those things. So we can't think of a 'mon who deserves a precious tribute more — and that's just what he's getting from U-TREASURE.
The jewelry-maker creates beautiful accessories based on popular anime characters, including many featuring your favorite Pokémon critters. This latest offering comes in the form of a precious metal pendant in the shape of the stressed-out Psychic Pokémon Psyduck. There's also a cute detail on the chain, in the form of a tiny Pokéball.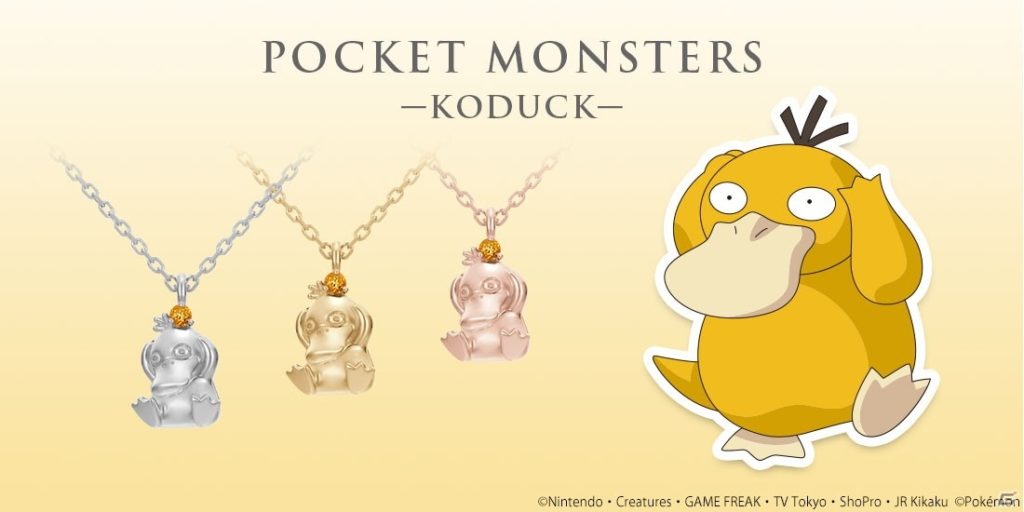 The necklace is available in silver, yellow gold, rose gold, and platinum, and range in price from 15,400 yen (about $145) to 110,000 yen (about $1,041).
Pre-orders are now open for the necklace, and orders are open to overseas buyers… meaning you can score one of these one-of-a-king necklaces for yourself!
Source: SiliconEra


Latest in Anime News by Crunchyroll!