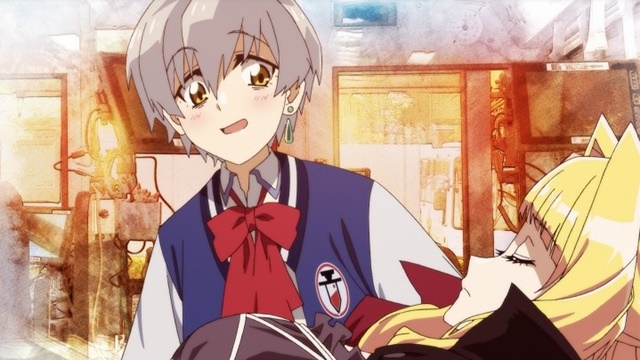 Along with a new key visual and an official PV introducing its main characters, Ichigo Animation has released a comment from Mamoru Oshii (Mobile Police Patlabor, Ghost in The Shell), who serves as the executive director for the upcoming 12-episode slapstic fantasy anime VLADLOVE.
Comment from Mamoru Oshii:
I wanted to do "Girl-Meets-Girl" in a serious way. It's about human connection. That's why it's "blood." There are some words, such as "blood ties" and "friends by blood," but I wanted to do a story about blood seriously. So it's "vampire." Sucking blood might be a symbolic act, but in many ways, I wanted to make it a "blood" story symbolically. And dealing with vampires is a story about a different culture at the same time. It's a different culture, the so-called "Jingai" (Inhuman Existence). They are human, but not human. They are the sacrifice for someone else as a kind of fate, and they also are the existence that can only be lived at the expense of someone else. It's a story of an encounter with such a different kind of being and how they are connected. When it comes to the story of blood, it tends to be dark and gloomy, but I wanted to do it in a rather lighthearted way.
Official PV:
Main visual: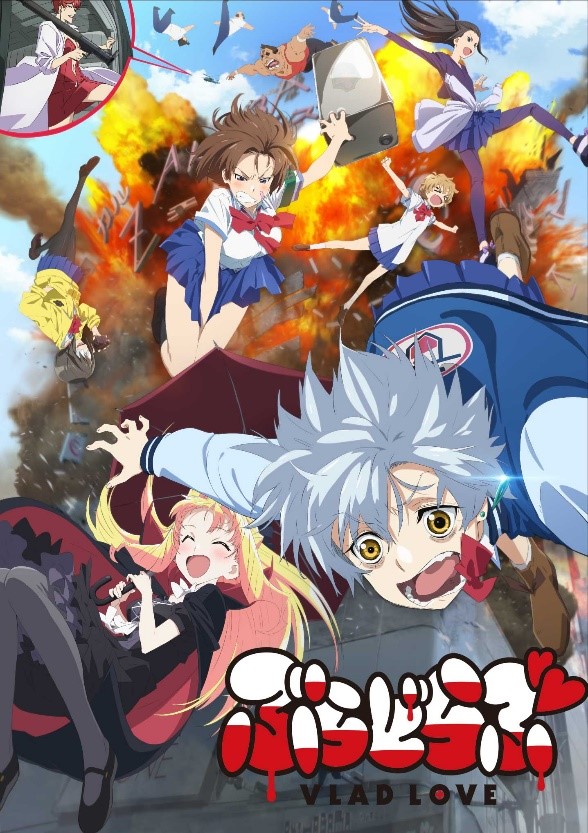 VLADLOVE was originally scheduled to be released during this year but has been postponed to an unknown future date due to the COVID-19 outbreak. As reported, the anime's premiere screening is scheduled to be held at the United Cinema Toyosu theater in Tokyo on December 28, 2020. Prior to the event, the special edition of the anime's first episode will be streamed for free on its official YouTube channel on December 18, 2020.
Introducing the Main Visual of VLADLOVE
by Mamoru Oshii & Junji Nishimura!
Preview Trailer Available on VLADLOVE's YouTube Channel

Preview Trailerhttps://t.co/uuncpkA3yr

special edition of Episode 1 will be available for free on December 18.https://t.co/7phXEDVMxm#VLADLOVE pic.twitter.com/gzZfZR6pCc

— VLADLOVE-official (@VLADLOVE_ANIME) November 27, 2020
Synopsis:
Mitsugu Bamba is a high school girl who is crazy about donating her blood, to the point that she feels compelled to visit a local blood bank despite the unfriendly nurse. One day, Mitsugu encounters a beautiful girl there who looks like she has come from overseas. The girl is so pale that she appears ready to faint. Instead, she suddenly starts trashing the blood bank. The girl then loses consciousness and so Mitsugu takes her home…
---
Source: Ichigo Animation press release
Copyright ©2020 Mamoru Oshii/Ichigo Animation Inc. All rights reserved.

Latest in Anime News by Crunchyroll!