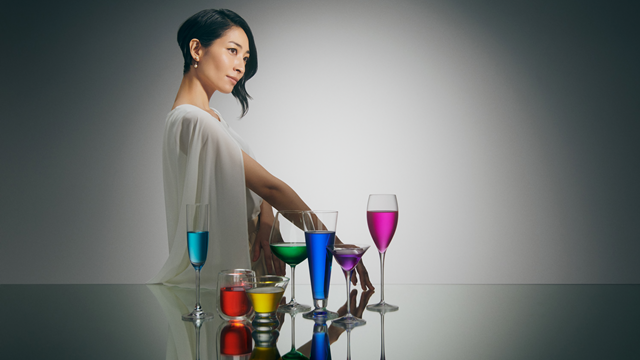 Along with a CD jacket photo and her latest artist photo, the official website for voice actress/singer Maaya Sakamoto announced today that her fourth concept album "Duets" is set to be released on March 17, 2021.
Sakamoto made her singer debut with "Yakusoku wa Iranai," the OP theme for The Vision of Escaflowne, in which she also voiced the protagonist girl Hitomi Kanzaki, in April 1996. The album will be reelased as part of her debut 25th-anniversary project. As its title suggests, she duets with a total od seven singers that she has known and respected. 
In the photos, differently shaped glasses filled with seven different colors of water are laid out on a table, and Sakamoto is standing behind them. Each glass represents a duet partner in the album, and the contrast between her, who is the host, and them is very striking in the visuals.
CD jacket: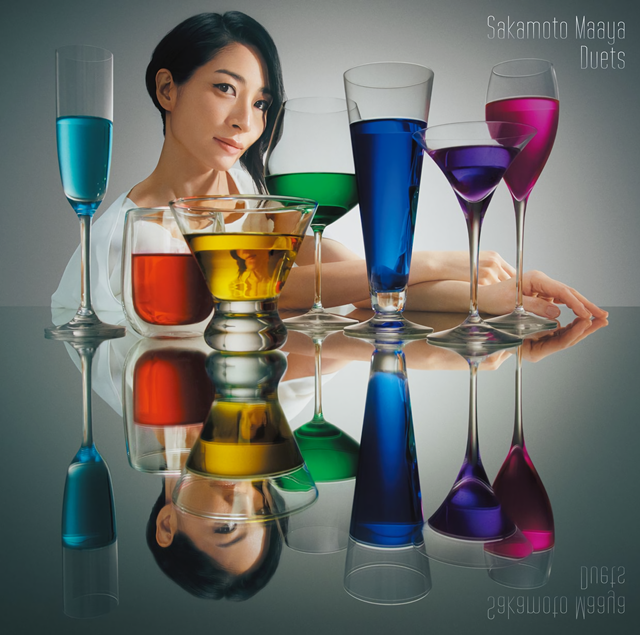 New artist photo: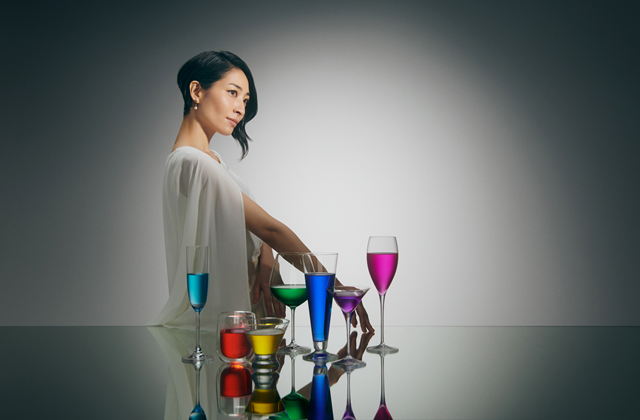 Song list:
1. "Duet!" with Hiroki Wada
2. "Anata jya Nakereba" with Kohei Doujima
3. "Hitokuchi Ikaga?" with Asako Toki
4. "Demo" with Masakazu Hara (the band apart)
5. "sync" with Tomomi Uchimura (la la larks)
6. "Hoshi to Hoshi no Aida" with Yoshio Inoue
7. "Hitotsu Yane no Shita" with Kyoko Koizumi
Cover art released for #MaayaSakamoto's upcoming concept album Duets! 7 glasses for 7 duets with 7 collaborators.????
The album will be out on March 17! https://t.co/OqkeD6nvRI

— FlyingDog(ENG) (@flyingdog_eng) January 22, 2021
As reported, her two-day special concert to celebrate her debut's 25th-anniversary will be held at Yokohama Arena (capacity: 17,000) on March 20 and 21, 2021. The general sale of the tickets is scheduled to begin on March 6, 2021.  
---
Source: Maaya Sakamoto official website
©FLYING DOG

Latest in Anime News by Crunchyroll!