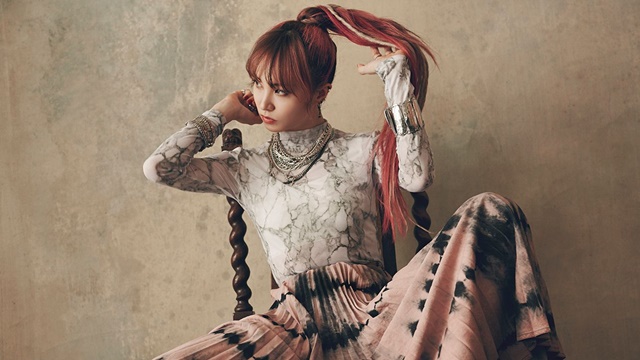 Japan's national broadcasting station NHK has announced the songs to be performed at the forthcoming 71st Kohaku Uta Gassen, its annual New Year's Eve special live-broadcasting program. Anison singer LiSA, who will make her second appearance following last year, is confirmed to sing the "Anime Demon Slayer Kohaku Special Medley" at Japan's highest rating TV music program. This year's Kohoaku will be aired on NHK from 19:30 to 23:45 on December 31 (JST).
In her first appearance last year, she sang her 15th single song "Gurenge," the OP theme for the TV anime Demon Slayer: Kimetsu no Yaiba. While its details have not yet been revealed, the medley is expected to include "Gurenge" and her 17th single song "Homura," the theme song for Demon Slayer: Kimetsu no Yaiba the Movie: Mugen Train.
In Kohaku, it is not uncommon for a singer to sing the same song for two years in a row, regardless of whether it was a hit that year. For example, enka singer Kiyoshi Hikawa is set to perform "Genkai Toppa x Survivor," the second OP theme for the Dragon Ball Super TV anime, for two consecutive years. The song was released as his 31st single three years ago, and his gorgeous costume and performance on the stage have been loved by a wide range of viewers (Watch his performance in the clip at the bottom of this article).
【TV】12/31(木)19:30-23:45にNHKにて放送の「第71回NHK紅白歌合戦」の、曲目が発表となりました!
LiSAは、"アニメ「鬼滅の刃」紅白SPメドレー"をパフォーマンスします!
大晦日は、一緒に紅白を楽しみましょう!https://t.co/C0TBhw712P#NHK紅白 #みんなでエール#LiSA#鬼滅の刃

— LiSA_STAFF (@LiSA_STAFF) December 21, 2020
"Gurenge" MV YouTube EDIT ver.:
"Homura" music video: 
Kiyoshi Hikawa's "Genkai Toppa x Survivor" performance clip from his 2018 concert:
---
Source: NHK
©SACRA MUSIC

Latest in Anime News by Crunchyroll!