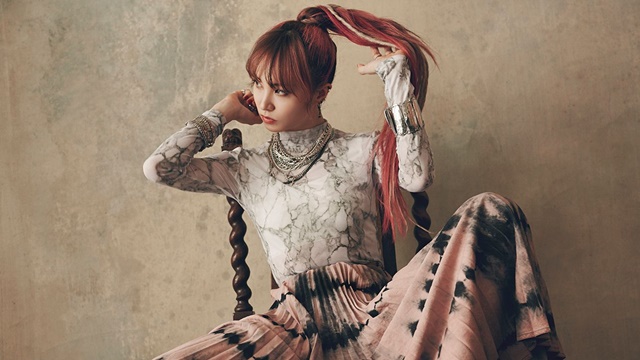 Japan's national broadcasting station NHK announced the 41 performers of the forthcoming 71st Kohaku Uta Gassen, its annual New Year's Eve special live-broadcasting program, including anison singer LiSA. It will have been the second time that she has participated in the program, following last year. This year's Kohoaku will be aired on NHK from 19:30 to 23:45 on December 31 (JST).
In her first appearance last year, she sang her 15th single song "Gurenge," the OP theme for the Demon Slayer: Kimetsu no Yaiba. While this year's song titles to be performed have not yet been announced, she is expected to sing her 17th single song "Homura," the theme song for Demon Slayer: Kimetsu no Yaiba the Movie: Mugen Train, or a medley of "Gurenge" and "Homura."
She posted her message on Twitter today:
"I will be participating in the 71st NHK Kohaku Uta Gassen. I'm so happy to be able to be on the stage of Kohaku for the second year in a row. I'd like to express my gratitude to everyone who keeps renewing the best future with me… I'm going to perform live on the Kohaku stage again with my heart burning red, being true to LiSA. I would appreciate your support."
「第71回NHK紅白歌合戦」に出場させていただきます。
二年連続紅白の舞台に立てることを嬉しく思います。
最高な未来を一緒に更新し続けてくれる皆様に感謝を込めて…LiSAらしく、紅く心を燃やし、再び紅白のステージでライブをお届けします。よろしくお願いします。#NHK紅白https://t.co/pFJ5rTBKSf

— LiSA (@LiSA_OLiVE) November 16, 2020
"Gurenge" MV YouTube EDIT ver.:
"Homura" music video: 
---
Source: NHK
©SACRA MUSIC

Latest in Anime News by Crunchyroll!