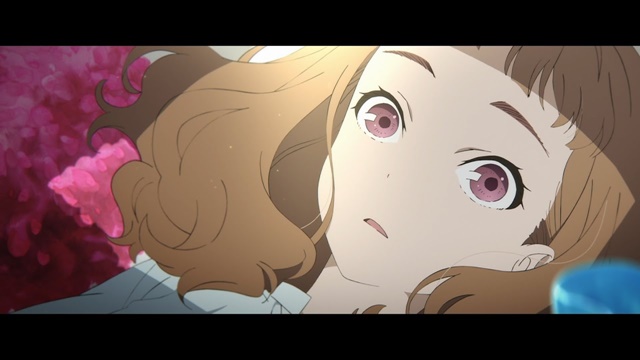 A music video for "Ao no Waltz" (The Blue Waltz), the theme song for the forthcoming anime film Josee to Tora to Sakana-tachi / Josee, the Tiger and the Fish performed by singer-songwriter Eve, is now streamed on the web. The five-minute clip uses a lot of scenes to convey the atmosphere of the film, including the two main characters – Josse and Tsuneo's harmonious relationship.
The film's director Kotaro Tamura (Noragami series director), who makes his feature film directorial debut, wrote on Twitter, "A theme song music video for the anime film 'Josee, the Tiger and the Fish' is released. I listened to this song hundreds of times at the end of the film production.  I think it's a great song that touches your heart."
"Ao no Waltz" MV:
アニメ映画「ジョゼと虎と魚たち」主題歌MVが公開されました。

映画制作終盤、何百回も聴きました。
胸を打つ名曲だと思います。

MVのディレクターは予告と同じ依田さんに担当いただきました。
映画本編とは少し絵の使い方を変えてくださっています。

蒼のワルツ – Eve MV https://t.co/ZXTLyEw2Tg

— タムラコータロー (@kaiinu) December 21, 2020
---
The film based on the late Seiko Tanabe's romance short novel of the same name was originally slated for the summer of 2020 but has been postponed to December 25, 2020, due to the COVID-19 pandemic. Its story centers on two characters: Josse, who is physically disabled and cannot walk without a wheelchair, so she has spent her life like a doll living in her own imagination world, and Tsuneo, a university student who has been chasing his dream. They meet by chance and are attracted to each other. Then, Josses decides to go with him to the outside world.
Eve also provides the film's insert song "Shinkai" (The literal translation of the Chinese characters is the ocean of the hearts), which was previously introduced in the full trailer.
60-second trailer:
60-second teaser trailer featuring the theme song "Ao no Waltz":
Main voice cast:
Tsuneo Suzukawa: Taishi Nakagawa
Josee: Kaya Kiyohara
Mai Ninomiya: Yume Miyamoto
Hayato Matsuura: Kazuyuki Okitsu 
Kana Kishimoto: Lynn
Chizu Yamamura: Chiemi Masudera 
Poster visual: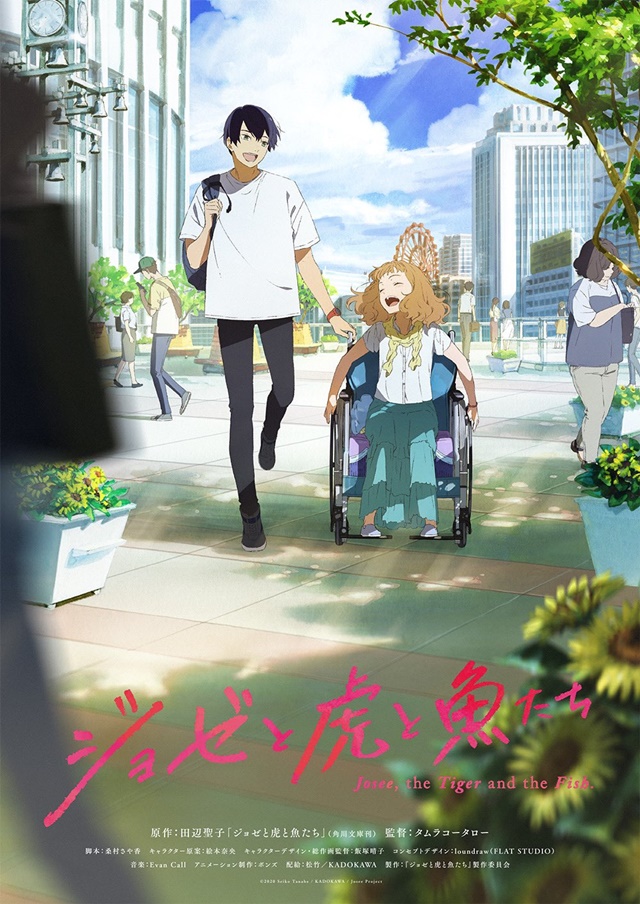 ---
Source: Anime film "Josee, the Tiger and the Fish" official website / Twitter
©2020 Seiko Tanabe/KADOKAWA/Josee Project

Latest in Anime News by Crunchyroll!