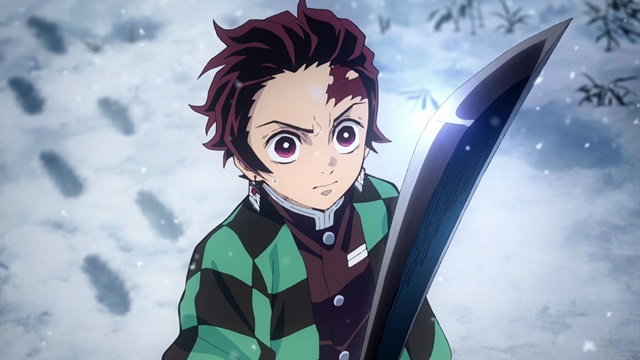 Once again, Demon Slayer: Kimetsu no Yaiba the Movie: Mugen Train earned a strong 390 million yen (about 3.77 million USD) on 282,000 admissions in its tenth week, becoming the first film (the national ranking announcement started in 2004) that has dominated the top spot at the Japanese weekly box office for ten consecutive weeks. The previous record was nine weeks marked by Howl's Moving Castle (2004), Avatar (2009), and Your Name. (2016).
As reported yesterday, the film's cumulative box office gross in Japan reached 31,166,647,900 yen (about 316 million USD) with 23,175,884 ticket sales in 66 days since its release. In the all-time box-office ranking, Spirited Away (2001) has still stayed at No.1 thanks to an additional 380 million yen from this year's revival screenings, which brought its total to 31.68 billion yen. Anyway, it looks like we'll have a new box office king of all-time next week for sure.
Meanwhile, the live-action film adaptation of Kaiu Shirai (story) and Posuka Demizu (art)'s dark fantasy shonen manga Yakusoku no Neverland / The Promised Neverland was released in 340 theaters in Japan on December 18, 2020. The 118-minute film directed by Yuichiro Hirakawa (Boku dake ga Inai Machi / Erased live-action film) earned 373 million yen on 284,000 admissions in its first weekend, ranking third in the weekend box office ranking. It also ranked seventh in Filmarks' first-day satisfaction raking with an average rating of 3.33 based on 957 reviews. The highest-ranking film of the week was Kamen Rider Zero-One The Movie: REAL X TIME (4.11 stars), which ranked fifth at the box office. 
Following Evangelion: 1.0 You Are (Not) Alone. and Evangelion: 2.0 You Can (Not) Advance., the third chapter of the Rebuild of Evangelion film series, Evangelion: 3.0 You Can (Not) Redo. took tenth place in its opening weekend. All three films that have currently been in limited re-release in Japan ranked in the top 10 in their first week.
---
 Weekend box office in Japan (December 19-20, 2020)
 (ticket sales basis)
 1 (1). "Demon Slayer: Kimetsu no Yaiba the Movie: Mugen Train" – 31.16 billion yen
 2 (2). "Shin-kaishaku Sangokushi" – 1.65 billion yen yen
 3 (new). "The Promised Neverland" – 373 million yen
 4 (3). "STAND BY ME Doraemon 2" – 1.98 billion yen
 5 (new). "Kamen Rider Zero-One The Movie: REAL X TIME / Kamen Rider Saber Theatrical Short Story: The Phoenix Swordsman and the Book of Ruin" – 160 million yen
 6 (new). "Wonder Woman 1984" – 160 million yen
 7 (5). "Takizawa Kabuki ZERo 2020 The Movie" – 1.4 billion yen
 8 (4). "Tangaramon" – 330 million yen
 9 (6). "Fate/Grand Order – Divine Realm of the Round Table: Camelot – Wandering; Agateram-" – 360 million yen
10 (new). "Evangelion: 3.0 You Can (Not) Redo."
"The Promised Neverland" trailer:
---
Source: Eiga.com, Pixiin, Filmarks
©Koyoharu Gotoge / SHUEISHA, Aniplex, ufotable
© 2020 Movie "The Promised Neverland" Production Committe

Latest in Anime News by Crunchyroll!