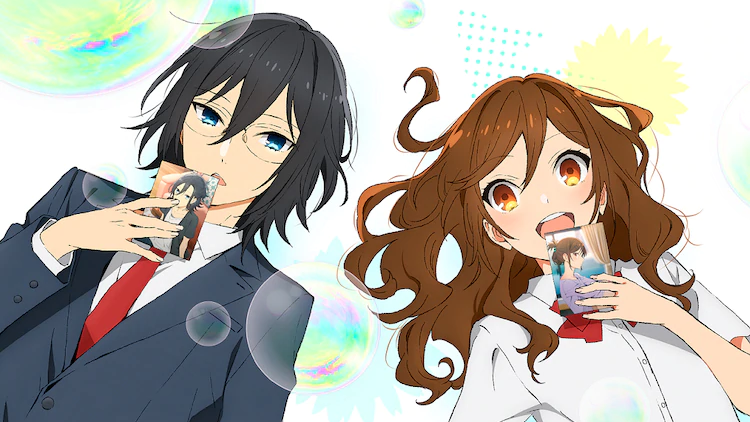 The much-anticipated HoriMiya is increasing its cast by leaps and bounds, introducing nine new voice actors to the team in its latest batch of news! Plus Hori, Miyamura, and many more are the subject of a multifaceted key visual.
Based on the manga drawn by Daisuke Hagiwara (which itself is based on the original 4koma by HERO), HoriMiya unites an unlikely pair of students, each with a hidden side to themselves. The pair, and seven more characters from the series, are featured in the latest visual: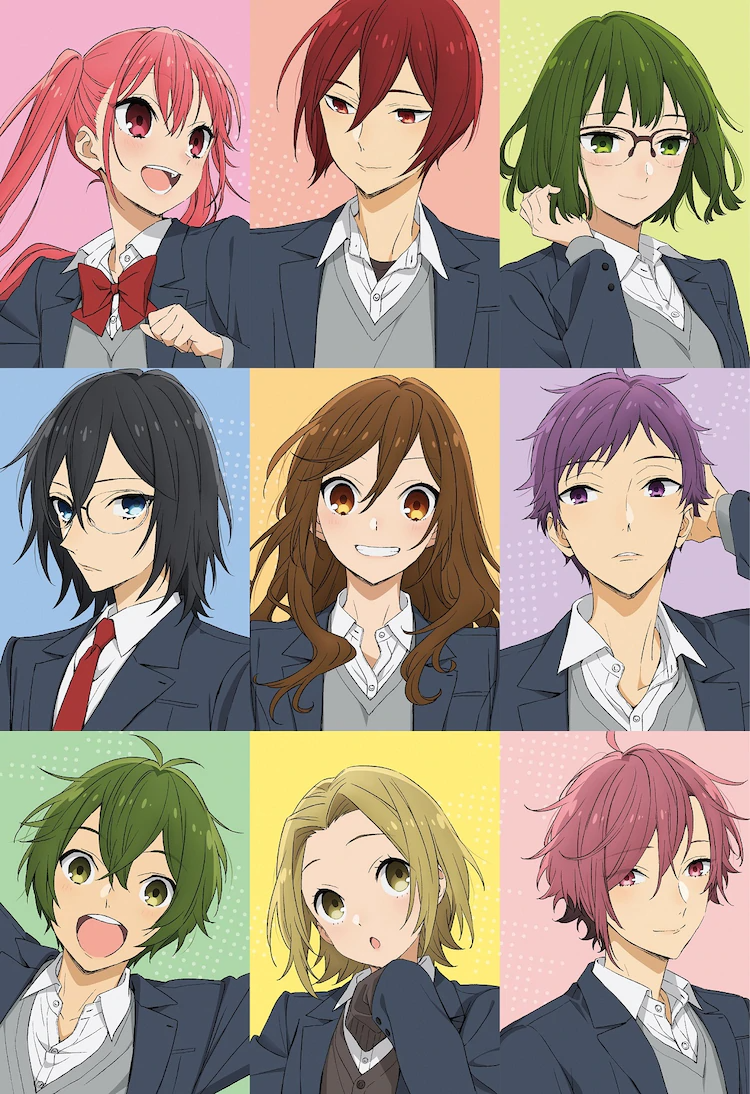 And speaking of groups of nine, check out the new list of voice actors joining the cast:
Daiki Yamashita (Deku in My Hero Academia) as Shuu Iura
Jun Fukuyama (Koro-sensei in Assassination Classroom) as Akane Yanagi
Taku Yashiro (Vulcan Joseph in Fire Force) as Kouichi Shindou
Shōya Chiba (B cell in Cells at Work!) as Makio Tanihara
Momo Asakura (Nagisa Kashiwagi in KAGUYA-SAMA: LOVE IS WAR) as Honoka Sawada
Daisuke Ono (Jotaro Kujo in JoJo's Bizarre Aventure) as Kyousuke Hori
Ai Kayano (Darkness in KONOSUBA – God's Blessing on This Wonderful World!) as Yuriko Hori
Yuka Terasaki (Misha Kruezhev in A Certain Magical Index) as Souta Hori
Hisako Kanemoto (Tsugumi Hazawa in BanG Dream!) as Motoko Iura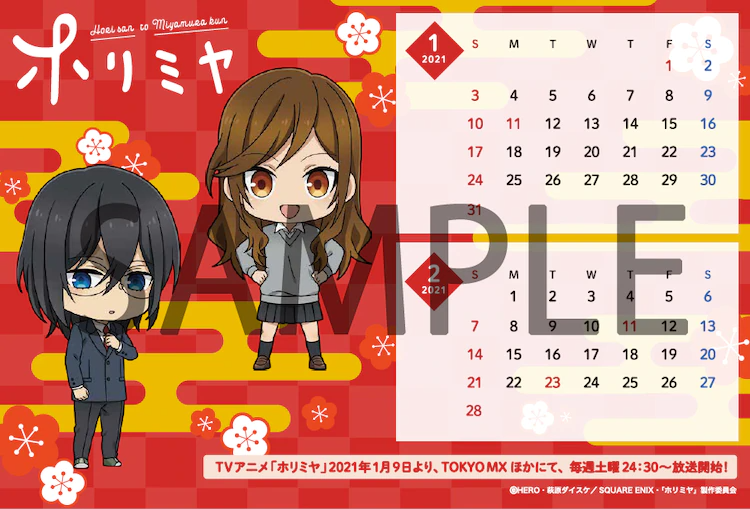 Pre-screenings of the first two episodes will be held in Ikebukuro on December 11 and in Hokkaido on December 27. Attendees will receive a special gift of the calendar card seen above.
Yen Press, which licenses the HoriMiya manga in English, summarizes:
Admired at school for her friendly attitude and academic achievements, high school student Kyouko Hori has been hiding another side to herself. With her parents often away from home due to work, Hori also has to look after her younger brother and do the housework, leaving no opportunities to make friends and socialize outside of school. Meanwhile, Izumi Miyamura is seen as a brooding, glasses-wearing, otaku. In reality, he is a gentle person hopeless at studying. He also has nine piercings hidden behind his long hair and a tattoo along his back and left shoulder.
By sheer happenstance, Hori and Miyamura cross paths outside of school—neither looking as the other expects. These seemingly polar opposites become fast friends, sharing with each other a side of themselves they have never shown to anyone else.
HoriMiya kicks off in Japan on January 9, 2021.
Source: Comic Natalie

Latest in Anime News by Crunchyroll!