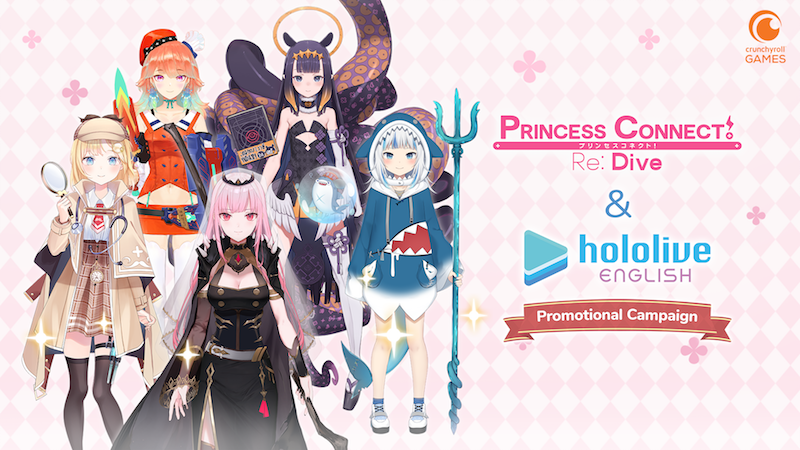 Princess Connect! Re: Dive is barreling toward its global launch, and it's going to be doing so with the help of Hololive EN. With a roster of VTubers that include Gawr Gura, Mori Calliope, Takanashi Kiara, Ninomae Ina'nis, and Amelia Watson, there's no better way to get everyone ready for the action to come, so dig in for more details on the upcoming promotion!
It all starts with a pre-launch sneak peek stream with Takanashi Kiara one week before launch. After that, Amelia Watson will host a celebratory stream to commemorate the global launch of Princess Connect Re: Dive. All five members of Hololive EN will be doing what they do best to stir up excitement for the game.
Hololive Production is a talent agency for Virtual YouTubers, with the larger group consisting of popular VTubers like Inugami Korone, Shirakami Fubuki, and Usada Pekora, among others. The Hololive EN roster debuted in September and quickly amassed a huge following, and Hololive Production is currently holding an open audition for English-speaking VTubers and singers, with applications accepted until January 29, 2021. 
If you're just now getting into the world of Hololive, here's a closer look at the English VTuber lineup:
Gawr Gura (character design: Amashiro Natsuki): 
A descendant of the Lost City of Atlantis, who swam to Earth while saying, "It's so boring down there LOLOLOL!" She bought her clothes (and her shark hat) in the human world and she really loves them. In her spare time, she enjoys talking to marine life.
Mori Calliope (character design: Yukisame):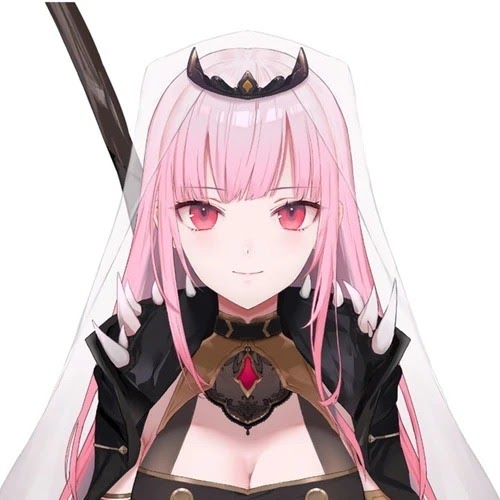 The Grim Reaper's first apprentice. Because the world's medical system advanced so dramatically, she became a VTuber to collect souls. It seems that the lost souls vaporized by the wholesome relationships of VTubers flow through her as well. In the end, she's a gentle-hearted girl whose sweet voice contradicts the morbid things she tends to say, as well as her hardcore vocals.
Takanashi Kiara (character design: huke):
An idol whose dream is to become a fast food shop owner. She is a phoenix, NOT a chicken or turkey. (Very important.)
She works extremely hard since she will be reborn from ashes anyway.
Ninomae Ina'nis (character design: Kuroboshi Kouhaku):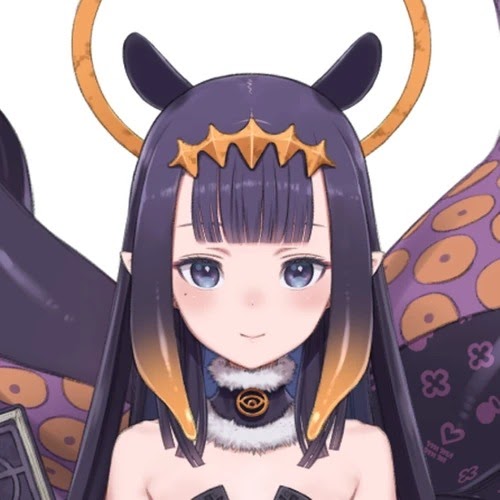 One day, she picked up a strange book and then started to gain the power of controlling tentacles. To her, tentacles are just a part in her ordinary life; it has never been a big deal for her. However, her girly mind does want to get them dressed up and stay pretty.
After gaining power, she started hearing Ancient Whispers and Revelations. Hence, she began her VTuber activities to deliver random sanity checks on humanity, as an ordinary girl.
Amelia Watson (character design: Nabi):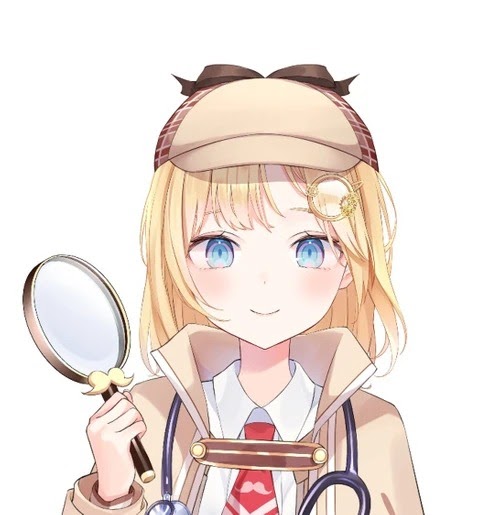 "She heard strange rumors surrounding Hololive online: talking foxes, magical squirrels, superhuman dogs, and more. Soon after beginning her investigation on Hololive, and just out of interest, she decided to become an idol herself! She loves to pass her time training her reflexes with FPS games, and challenging herself with puzzle games.
It's elementary, right?"
Stay tuned for more about the Hololive EN promotion, and pre-register for Princess Connect! Re: Dive today! 

Latest in Anime News by Crunchyroll!