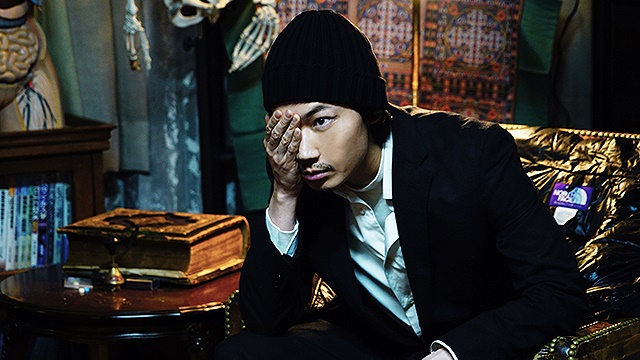 The official website for the upcoming live-action film adaptation of Hideo Yamamoto's psychological horror manga Homunculus has posted a new main visual and a 60-second trailer. The new clip features teh film's theme song "Trepanation" provided by Daiki Tsuneta's musical project millennium parade. The dark rock tune is included in the project's first album "THE MILLENNIUM PARADE" released on February 10, 2021. 
The film directed by the internationally acclaimed horror film director Takashi Shimizu (Ju-on) will be released in Japan for a limited time from April 2, 2021, then will be streamed exclusively on Netflix worldwide.
The film's story follows a protagonist, played by Go Ayano (Shinjuku Swan), who has lost his memory and social status, undergoes a forbidden experiment called "Trepanation" in which a hole is drilled into his skull. Since then, the distortion of the human mind becomes visible in his left eye. The cogs of his mad fate begin to turn with the shocking truth hidden in his own memories… This is a psycho-mystery story that realistically reflects the true nature of human beings.
60-second trailer:
Main visual with a tagline "What am I watching?":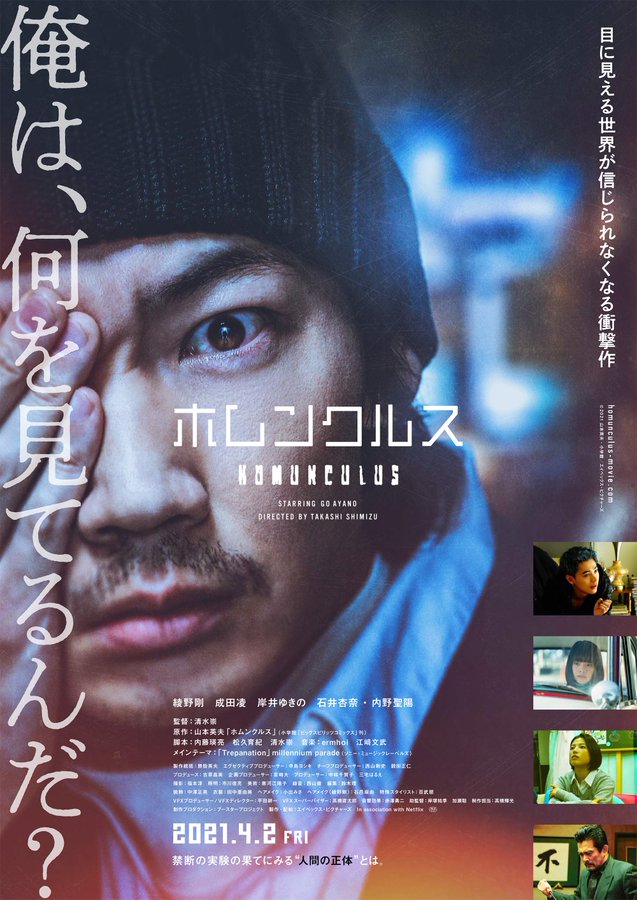 ????????↤↤↤↤↤
メインテーマ
#millenniumparade 決定
『????????????????????????????????????????????』
       ↦↦↦↦↦????????#映画ホムンクルス のために
書き下ろされた楽曲

さらに 劇中音楽を #ミレパ にも参加する#ermhoi & #江﨑文武 が担当⚡️
映画の独特な世界観を彩っています pic.twitter.com/IcQ54tLMfS

— 映画『ホムンクルス』公式 (@homunculus_eiga) February 16, 2021
---
Source: "Homunculus" live-action film official website / Twitter
©2021 Hideo Yamamoto, Shogakukan/avex pictures

Latest in Anime News by Crunchyroll!