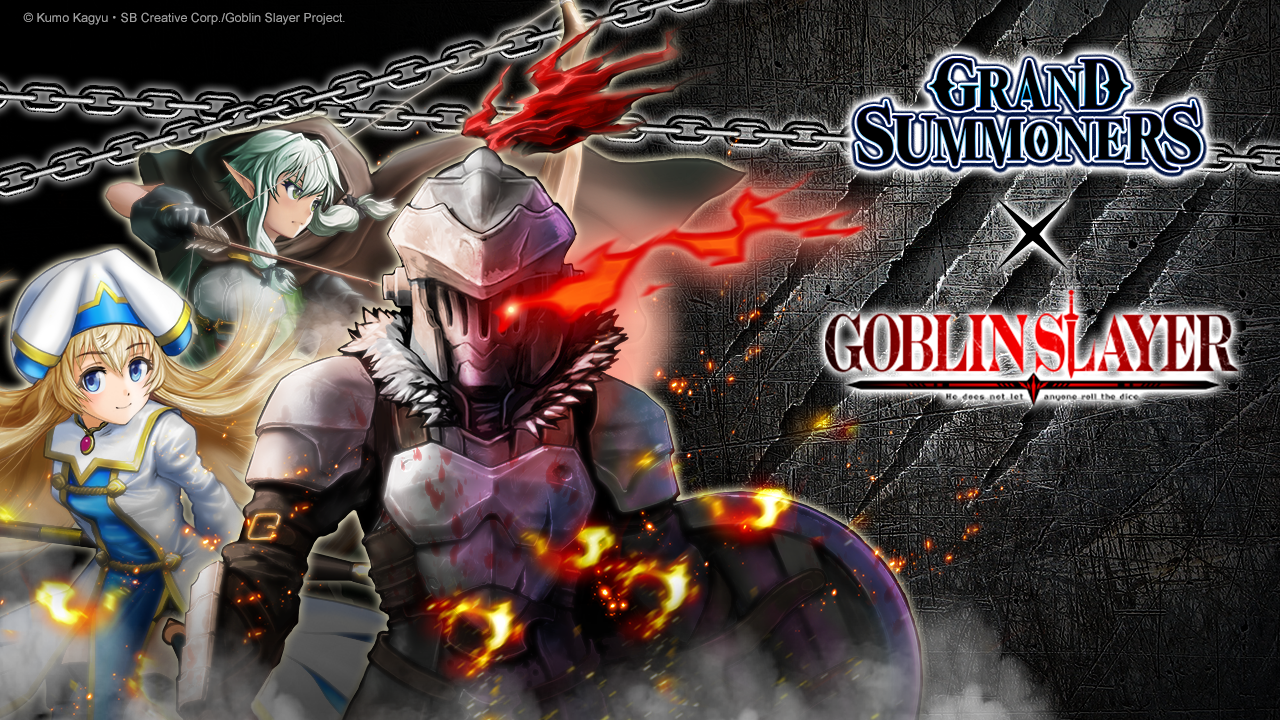 GRAND SUMMONERS players, get ready for the return of a fan-favorite collaboration! Starting today, GOBLIN SLAYER is officially back in the mix and massively upgraded in a powered-up collaboration that runs from November 13 to December 10.
Everyone that joins GRAND SUMMONERS will get a chance to win a ★5 Limited GOBLIN SLAYER units for FREE every day during the month-long crossover.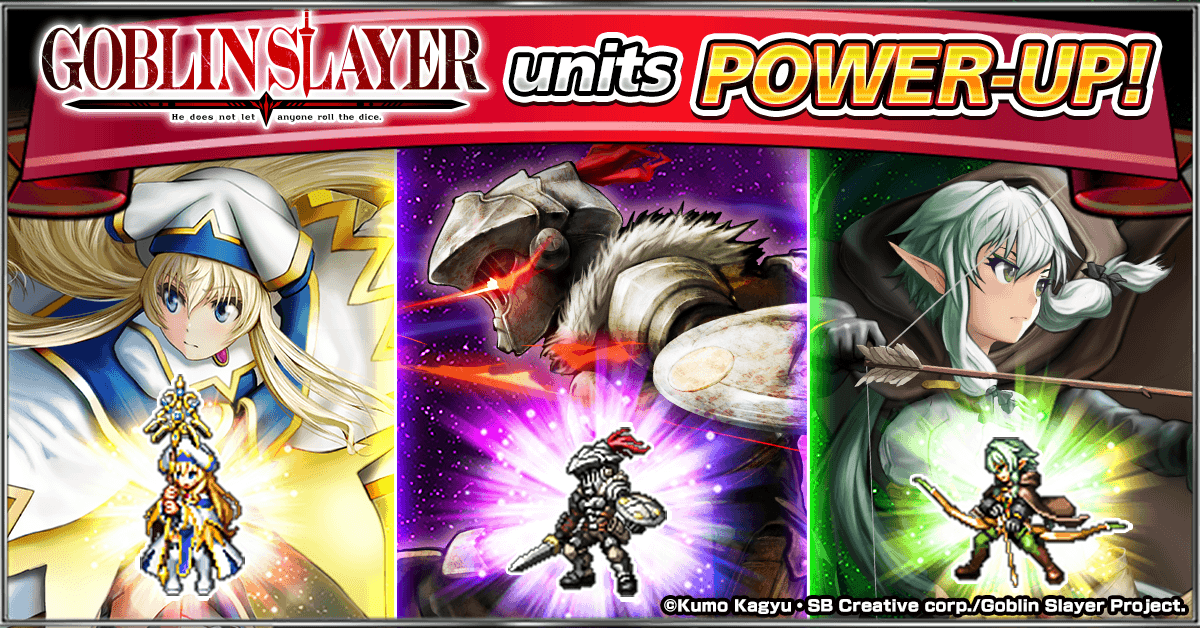 Highlights include:
Get summon tickets for powered-up ★5 GOBLIN SLAYER units every day!
Summon GOBLIN SLAYER, Priestess and High Elf Archer, all fully voiced by the original cast!
Upgrade GOBLIN SLAYER crossover characters' LUCK!
GOBLIN SLAYER inspired Equipment Summons and an epic story event to relive favorite moments from the anime!
Play the event quests to earn GOBLIN SLAYER chat stickers and rewards!
The ultimate heroes Goblin Slayer, Priestess and High Elf Archer can be summoned, as well as GOBLIN SLAYER-inspired equipment! Additionally, players can earn adorable chat stickers and rare items by playing the exclusive GOBLIN SLAYER story event!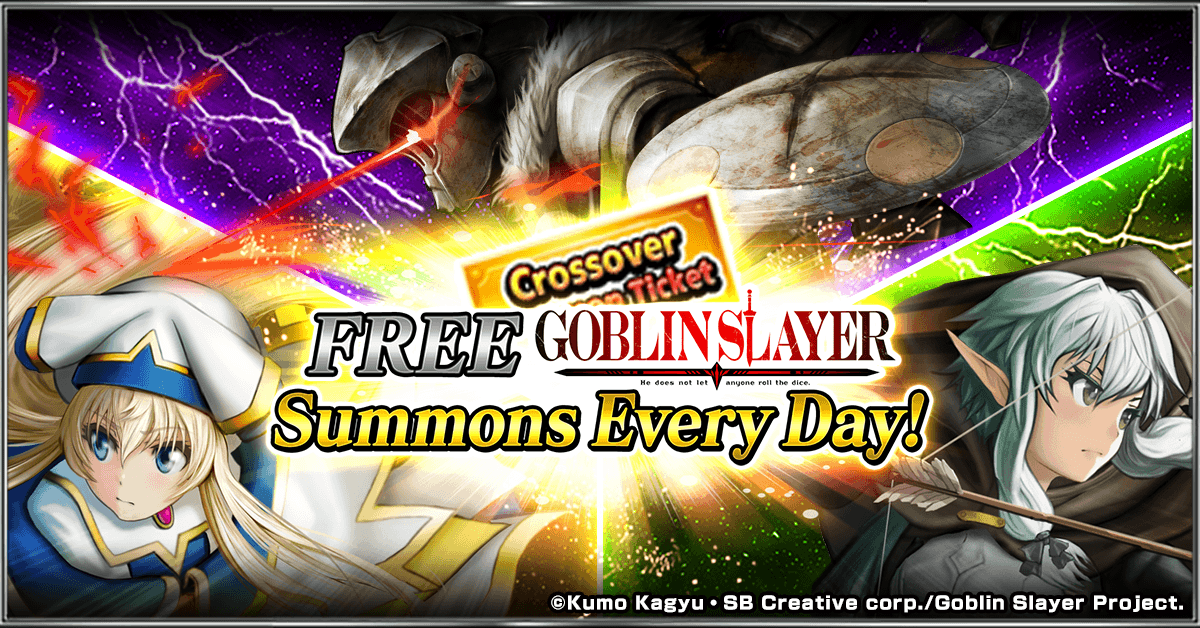 More features to look forward to: 
Summon for FREE GOBLIN SLAYER characters every day!
Players get a daily chance to summon 5-star GOBLIN SLAYER units for free for the entire crossover! Play every day to complete your GOBLIN SLAYER team!
Anime-Inspired High Quality Unit Artwork:
Illustrations that look like they're straight from the Anime series bring the GOBLIN SLAYER characters to life!
Upgrade GOBLIN SLAYER characters' LUCK!
For the first time ever in Grand Summoners, all three crossover units can be upgraded to 120 LUCK! Farm Goblin Slayer's advanced quests to collect rare gems that can MAX their LUCK to 120!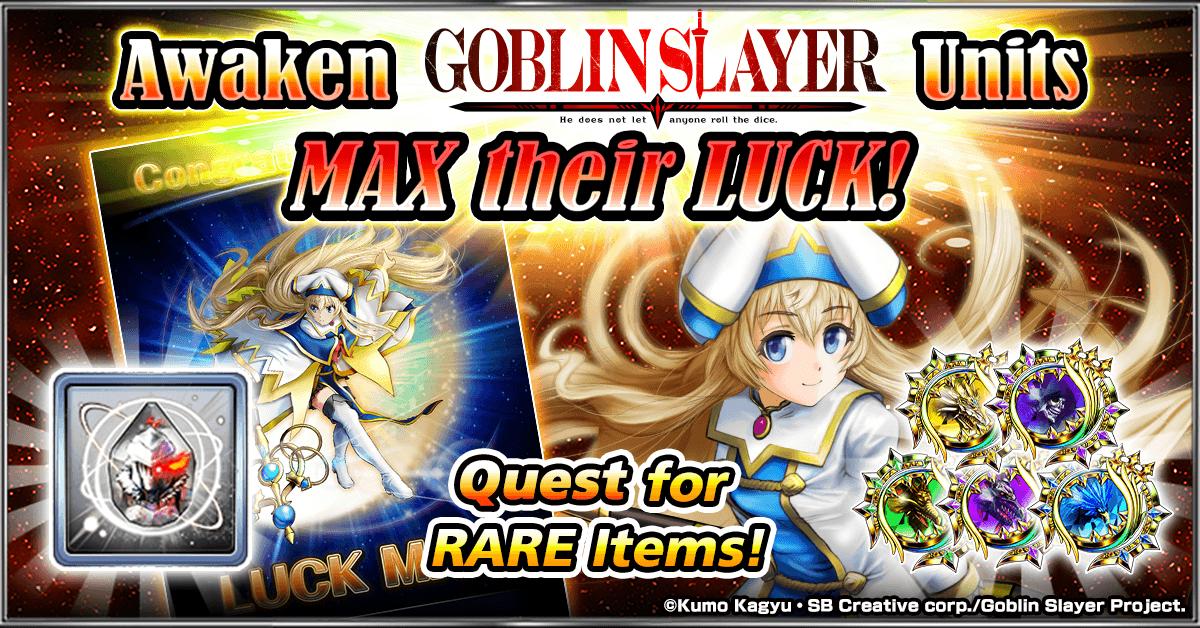 With this massive update, players can now customize units by allocating their LUCK points to various stats, boosting units Attack, Defense, Arts and even adding a second crest to your favorite legends!
Crossover characters — like Goblin Slayer Units — have a special advantage of being upgradable to 120 LUCK! Having more LUCK will earn more rare item drops during quests so you can get more out of every battle!
Free GOBLIN SLAYER-inspired equipment
Get limited-time GOBLIN SLAYER-inspired equipment items for Goblin Slayer, Priestess and High Elf Archer! These can be acquired by playing the exclusive Goblin Slayer event.
Farmable GOBLIN SLAYER Event Equipment:
–   Goblin Slayer's Shield (Defense ★5)
–   Elven Bow (Physical ★5)
–   Demon Sword Desiderium (Magic ★5)
–   Priestess' Hat (Support ★4)
Unleash Goblin Slayer, Priestess and High Elf Archer's power with their rare summon-exclusive equipment!
GOBLIN SLAYER fans can unlock crossover units' true powers by summoning GOBLIN SLAYER equipment! Bestow units with newfound powers with must-have equipment items inspired by the strongest heroes from GOBLIN SLAYER!
Limited Goblin Slayer Equipment:
Goblin Slayer's Sword (Physical ★5)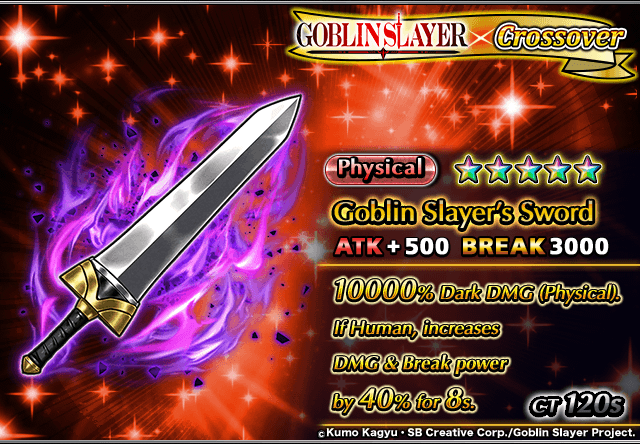 Goblin Slayer's Helm (Defense ★5)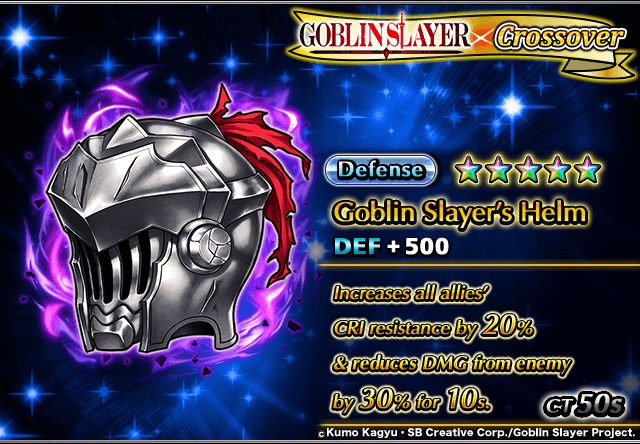 Elven Cloth (Support ★5)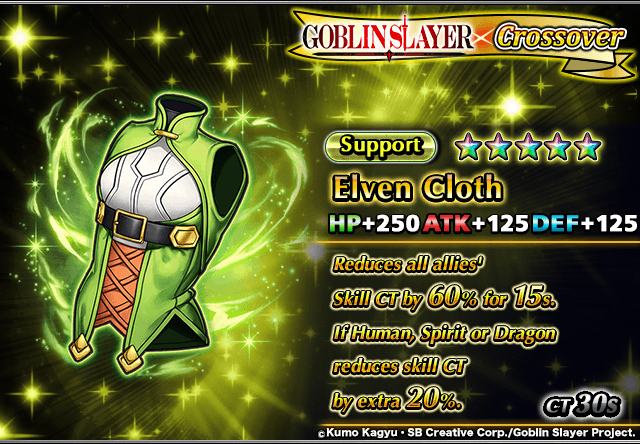 Priestess' Robe (Support ★5)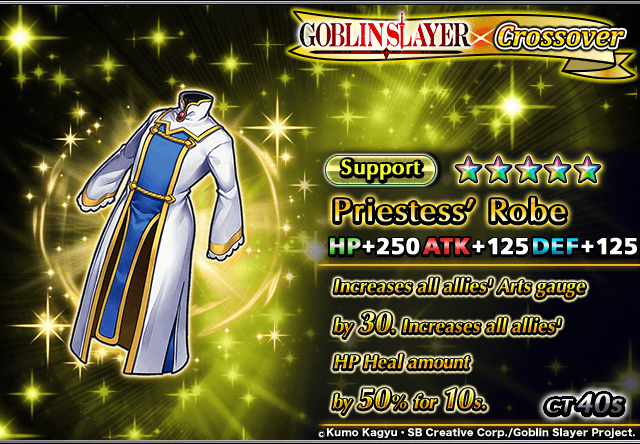 Sounding Staff (Heal ★5)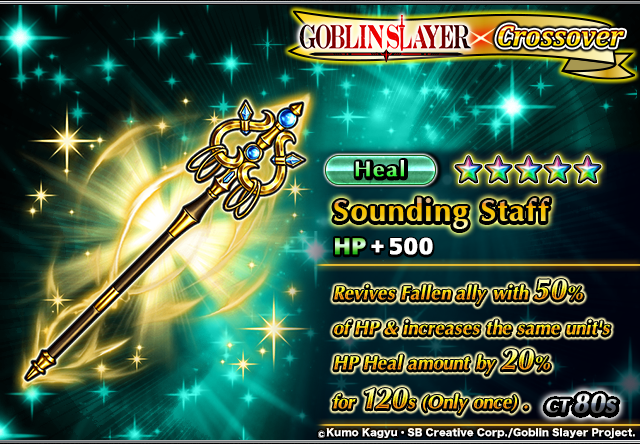 Priestess' Boots (Support ★5)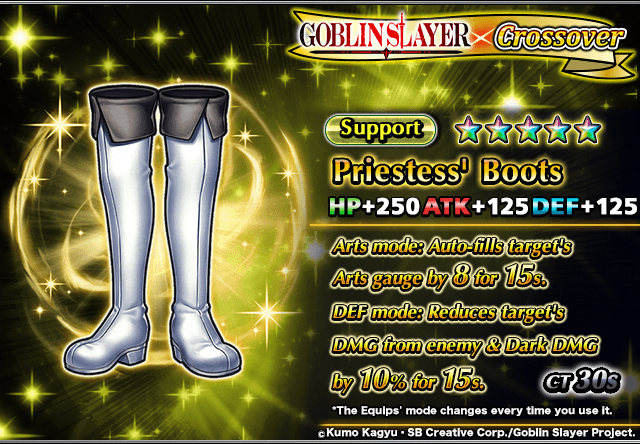 Communicate with friends using GOBLIN SLAYER Chat Stickers
Talk with friends using chibi-style illustrated Goblin Slayer chat stickers! Complete the collection of key Anime moments in chat sticker form, including Goblin Slayer, Priestess, High Elf Archer, Cow Girl and even the Guild Girl!
• Play the crossover quests and trade "Quest Journal" items for chat stickers, crossover equipment and rare items!
Countdown bonuses: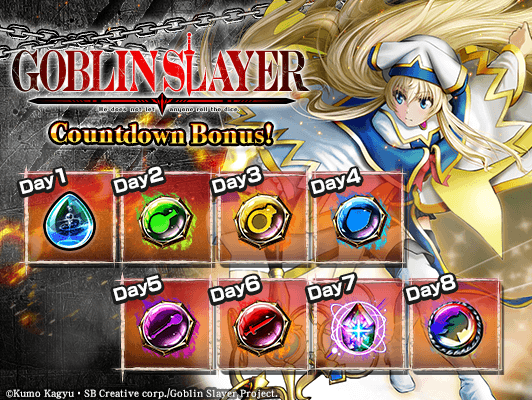 Crossover Fully Voiced by GOBLIN SLAYER's Original Cast:
The Goblin Slayer crossover features all-new voiceovers from the original voice actors. Collect all seven crossover units to listen to their iconic anime catchphrases and original character lines in Japanese!
Here's a story recap for Grand Summoners' 2nd act: 
For more on Grand Summoners, check out this behind-the-scenes documentary:
Play GRAND SUMMONERS!
Experience the RPG action and don't miss the epic Goblin Slayer crossover. Play GRAND SUMMONERS today on iOS and Android. You may also visit our website for more and follow us on: Facebook, Twitter, Instagram and YouTube.
Latest in Anime News by Crunchyroll!