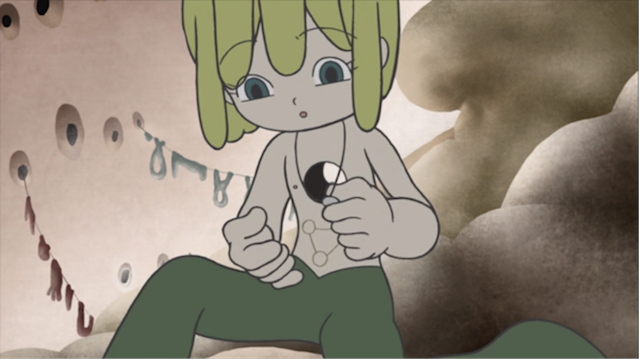 Kaiba, Directed by Masaaki Yuasa
If you're an anime fan, you're likely an animation fan in general. But how do you know when an animation is "good"? How do you learn to identify an animator by only what you see, or tell when their drawings are better than usual?
English-speaking anime fans have adopted sakuga as a general catch-all term for exceptional animation. While the word sakuga itself means "animation," in this context, sakuga has come to mean something very specific: Not just animation that looks cool, but the deliberate handiwork of specific animators with specific artistic aspirations. For example, a single-animator project might have a lot of "sakuga shots" because it has a personal, highly-refined style. Meanwhile, a television series might have an entire team of varying specialists for a larger narrative. Some of this might be attributed to specific key animators, while some might be credited to an entire studio — transformation sequences, explosive missiles, robots — that's all fair game to be called sakuga. But how do you really know if what you're looking at really is this so-called "sakuga?"
Like most art, it's almost entirely subjective. Here's my story.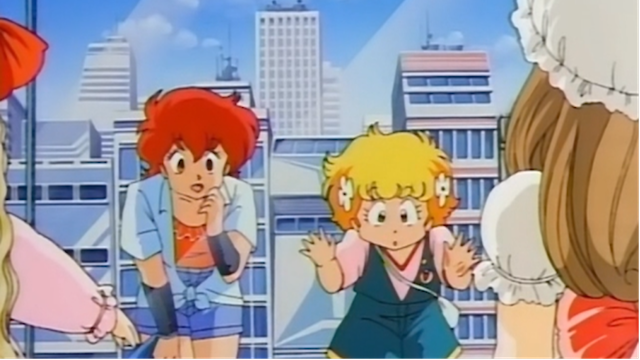 Project A-ko, a high-energy 1986 OVA series best remembered for its exceptional animation staff
(Image via Retrocrush)
All's Fair in Love and War Games
When I was a kid, I got my hands on the English-dubbed Digimon: The Movie on VHS. This notorious release was a three-part recut of Mamoru Hosoda's Digimon OVAs released from 1999 to 2000, heavily featuring his second film Digimon Adventure: Our War Game. Of course, I didn't experience this package as a "Hosoda anime" at the time. Besides the inspired inclusion of Barenaked Ladies' "One Week" to the soundtrack, I strongly associate these films with Hosoda's signature interpretation of Katsuyoshi Nakatsuru's original Digimon Adventure character designs. Compared to the Toei-produced television series, these renditions of the Digi-Destined are charmingly off-model and move with awkward intention, like actual kids up against terrifying monsters.
In a sense, that's what most people mean by sakuga — animation that makes us lean in and notice traits about the world and characters that can't be communicated otherwise. Sakuga, in particular, places special emphasis on an individual animator's keyframes, or the drawings used as a basis for in-between frames during movement. That's what I mean by the phrase "Hosoda anime." If you watch Summer Wars or The Girl Who Leapt Through Time enough times, anyone will notice a stylistic palette of idiosyncrasies.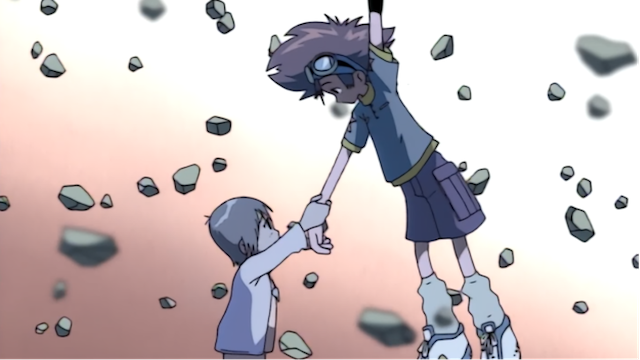 Digimon Adventure "Home Away From Home" directed by Mamoru Hosoda
(Image via Hulu)
An Emerging Style
When I got older and realized there was more anime than what was on cable, I kept returning to "flat" style animation with films like Tatsuo Satō's 2001 Cat Soup and Shōji Kawamori's 1996 Spring and Chaos. Around this time, contemporary artist Takashi Murakami also began developing his own "superflat" style (coined in his 2000 book Superflat and later in Little Boy: The Arts of Japan's Exploding Subculture) we'll return to. Once I got a taste for the experimental, I never turned back.
But back to Hosoda. Less focused on the details of models and more fixated on a "flat" or fluid style of movement, the key animation in Hosoda's films makes body language a priority. This is perhaps the best thing about good sakuga — its potential to express deep emotion even under production constraints. My favorite example comes from the first Digimon short film Hosoda directed, the simply titled Digimon Adventure from 1999.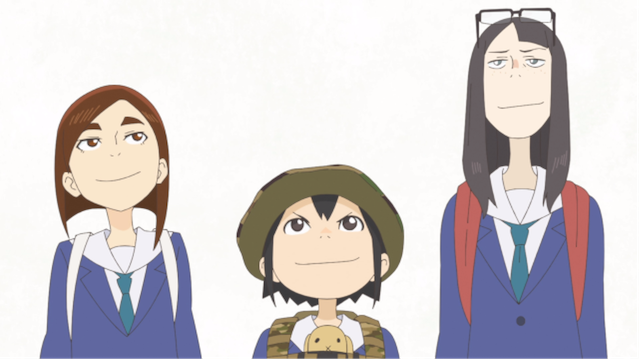 Keep Your Hands Off Eizouken!, Directed by Masaaki Yuasa
Originally conceived as a standalone for Bandai's then-new Digital Monsters virtual pet toys, this version of Digimon is less loud, more atmospheric — and sincerely preoccupied with the question: "How would little kids actually handle a giant monster of their own?" The result is an unforgettable shot of Kairi, Tai's little sister desperately blowing her whistle, stopping to catch her breath, then spitting and coughing in an attempt to calm down their newly evolved kaiju Greymon friend. 
For the television series, Hosoda directed the episode "Home Away From," depicting the two siblings clinging to each other as the other slowly drifts back to the Digital World. In both scenes, characters don't constantly move, but only act when necessary via careful manipulation of the frames. This technique not only makes everything seem more "realistic," but also acts as a visual cue for the anxiety Tai and Kairi feel. In other words, painstakingly controlled animation serves both form and function, especially when you're selling an emotional climax of another kid-meets-monster plot.
Tomorrow's Joe, 1980 film adaptation of the 1970 TV anime series directed by Osamu Dezaki
(Image via Retrocrush)
A Little History Lesson
After Digimon, Hosoda and Nakatsuru collaborated on films like Summer Wars and the Takashi Murakami-inspired pop art short Superflat Monogram. Hosoda is no doubt inescapable to sakuga fans today thanks to the ubiquity of his feature films. Still, Hosoda obviously wasn't the first sakuga animator. Animators like Yasuo Ōtsuka, known for his cinematic work in a pre-Ghibli era of anime film with Toei, documented the growth '60s and '70s of Japan's animation industry in his 2013 book Sakuga Asemamire. When the demand for films lowered in favor of anime television during that era, animators took risks. Classics of the era like Tiger Mask and Tomorrow's Joe literally held no punches, and Osamu Tezuka's own Mushi Productions dove headfirst into experimental adult films. Animators, and especially keyframe animators, had creative control. In this perfect storm, the advent of sakuga was inevitable.
Everyman Ken Kubo is taught the ways of eighties anime in Otaku no Video
(Image via Retrocrush)
 
Why Bother With Sakuga?
 
In 2013, animation aficionado Sean Bires and company hosted an informational panel titled "Sakuga: The Animation of Anime" at Anime Central Chicago. Uploaded to YouTube that same year, this panel informed my younger self's understanding of not just the "how" of sakuga, but the "why" it even needed to exist in anyone's vocabulary. Accessible, meticulously researched, and full of visual references, Sean's two-hour panel-lecture does the heavy lifting of contextualizing anime not just through a historical lens, but within the broader project of expanding cinematic techniques. This primer might sound heady, but considering the popularity of Masaaki Yuasa's series like Keep Your Hands Off Eizouken!, and references to animator Ichirō Itano's "Itano circus" missiles in American cartoons like DuckTales, it's hard to say sakuga isn't relevant. Nowadays, it's practically a trope to parody one of Dezaki's most iconic shots. Supplemented by a rich community of blogs and forums, it couldn't be easier to learn about animators like Yasuo Ōtsuka or the early days of Toei if you want a bigger picture. Blogs like Ben Ettinger's Anipages and the aptly named Sakuga Blog are a good place to start, not to mention dozens of dedicated galleries of anime production and art books published by studios themselves. Now couldn't be a better time to vicariously live your art school dreams through anime masterworks.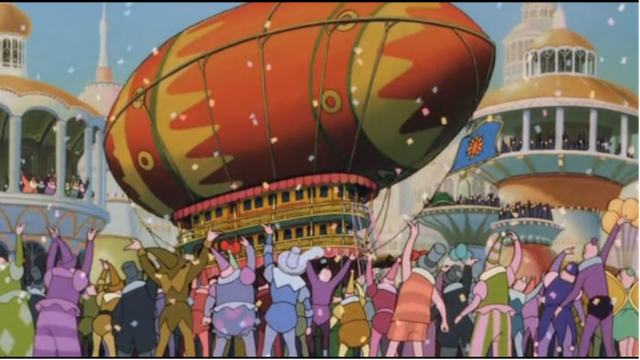 Little Nemo: Adventures in Slumberland, a 1989 film featuring animation by Yasuo Ōtsuka best known for his work on the Lupin III franchise
 
Sakuga Is For Everyone
 
Fans have always been obsessed with the technicalities of animation, even if they weren't artists. As early as 2007, uncut dubbed collector box sets for Naruto came with annotated booklets of episode storyboards. More recently, critically-acclaimed series like Shirobako further explicated this love for animation as a team effort — people love attaching other people to art. In contrast, psychological horror series like Satoshi Kon's Paranoia Agent features an episode about an anime studio's production going terribly wrong. Not to mention the endlessly self-referential Otaku no Video Gainax OVA and its depiction of zealous sakuga otaku. Anime fans adore watching anime be born over and over. It's that simple.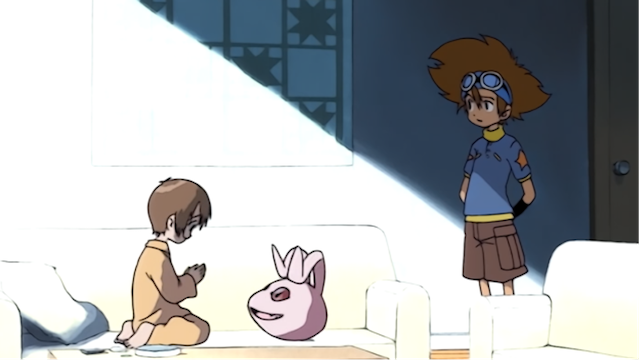 Digimon Adventure "Home Away From Home" directed by Mamoru Hosoda
(Image via Hulu)
Today, I'd comfortably call some shots from Hosoda Digimon films great sakuga. But Koromon is still weird. Sorry.
 
The love for sakuga isn't a contest to one-up fans on production trivia or terminology. It's about taking the time to appreciate the fact that anime is ultimately a collaborative artistic endeavor. From tracing back the lineage of animators like Yoshinori Kanada to Kill la Kill, to appreciating the visual sugar rush of Project A-Ko alongside slow-paced Ghibli films, "getting into sakuga" isn't a passive effort, nor a waste of time. Besides, wouldn't it be fun understanding how your favorite animator achieved your favorite scene? The phrase "labor of love" is cliché, but maybe that's a good synonym for what role sakuga inevitably plays for artists and fans alike — work that brings you joy, no matter how you cut it.
 
Who is your favorite animator? When did you get into sakuga? Let us know in the comments below!

---
Blake P. is a weekly columnist for Crunchyroll Features. His twitter is @_dispossessed. His bylines include Fanbyte, VRV, Unwinnable, and more. He actually doesn't hate Koromon.
Do you love writing? Do you love anime? If you have an idea for a features story, pitch it to Crunchyroll Features!
Latest in Anime News by Crunchyroll!