Anime is a veritable all-you-can-eat buffet of animation and entertainment, and it encompasses so many time periods, visual styles, and genres that it can be difficult to know where to begin. "Cruising the Crunchy-Catalog" is here to help. Our goal is to assist fans in managing their queues by highlighting shows audience members may have missed the first time around.
This week we're looking back at a more recent title coming up on its one year anniversary in April, so please join us as we explore the gourmet fantasy and slapstick comedy of Princess Connect! Re: Dive.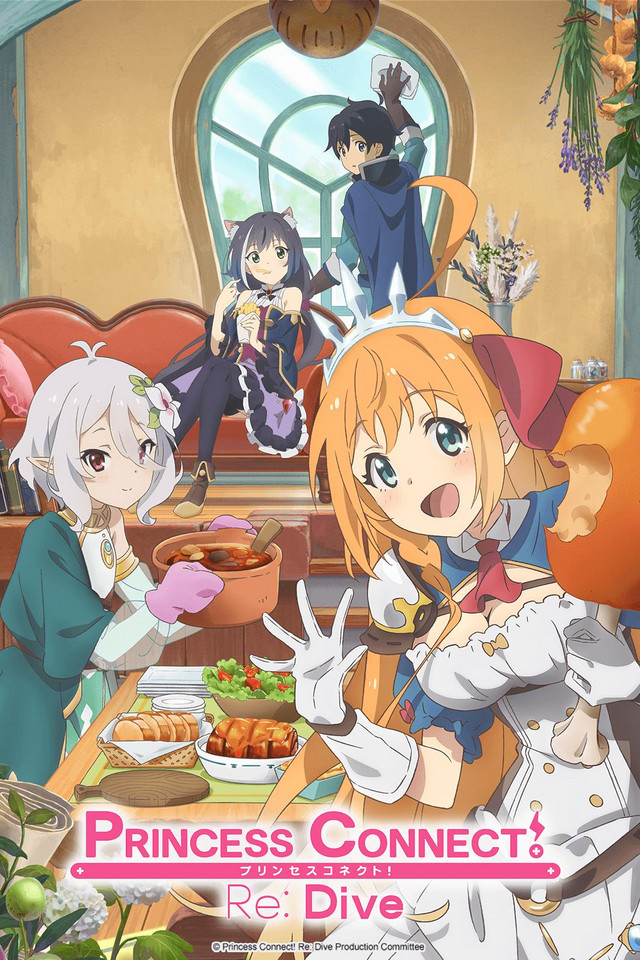 What's Princess Connect! Re:Dive?
Based on the smartphone RPG by Cygames, Princess Connect! Re: Dive is an April 2020 TV anime with direction by Takaomi Kanasaki and animation production by CygamesPictures. Crunchyroll describes the story of the series as follows:
In the beautiful land of Astraea where a gentle breeze blows, a young man named Yuuki awakens with no memory of his past. There he encounters a guide who has sworn to care for him—Kokkoro, a lovely swordswoman who's always feeling peckish—Pecorine, and a cat-eared sorceress with a prickly attitude—Karyl. Led by fate, these four come together to form the "Gourmet Guild." And so their adventure begins…
Known in Japan as "PriConne" for short, the "princess connection" alluded to in the title refers to the princesses within the fantasy environment who wield tremendous power and grant that power to their designated champions, known as "Princess Knights." The "Re: Dive" refers to a concept that is only hinted at in the anime, so we won't spoil it here.
Food.
Princess Connect! Re: Dive is a gourmet fantasy, and every episode involves Yuuki and his friends enjoying (or being tormented by) lovingly realized meals. The acquisition of cooking materials spurs the Gourmet Guild to embark on various quests, and more than once monsters end up on the menu, in a manner that is similar to the Delicious in Dungeon manga.
On a more sentimental note, food is also a metaphor for friendship. As the characters share meals, they also share more of themselves and their past experiences, and thus they grow closer. The series is primarily a comedy, but it has plenty of poignant moments, and when the drama ramps up, food is never far behind.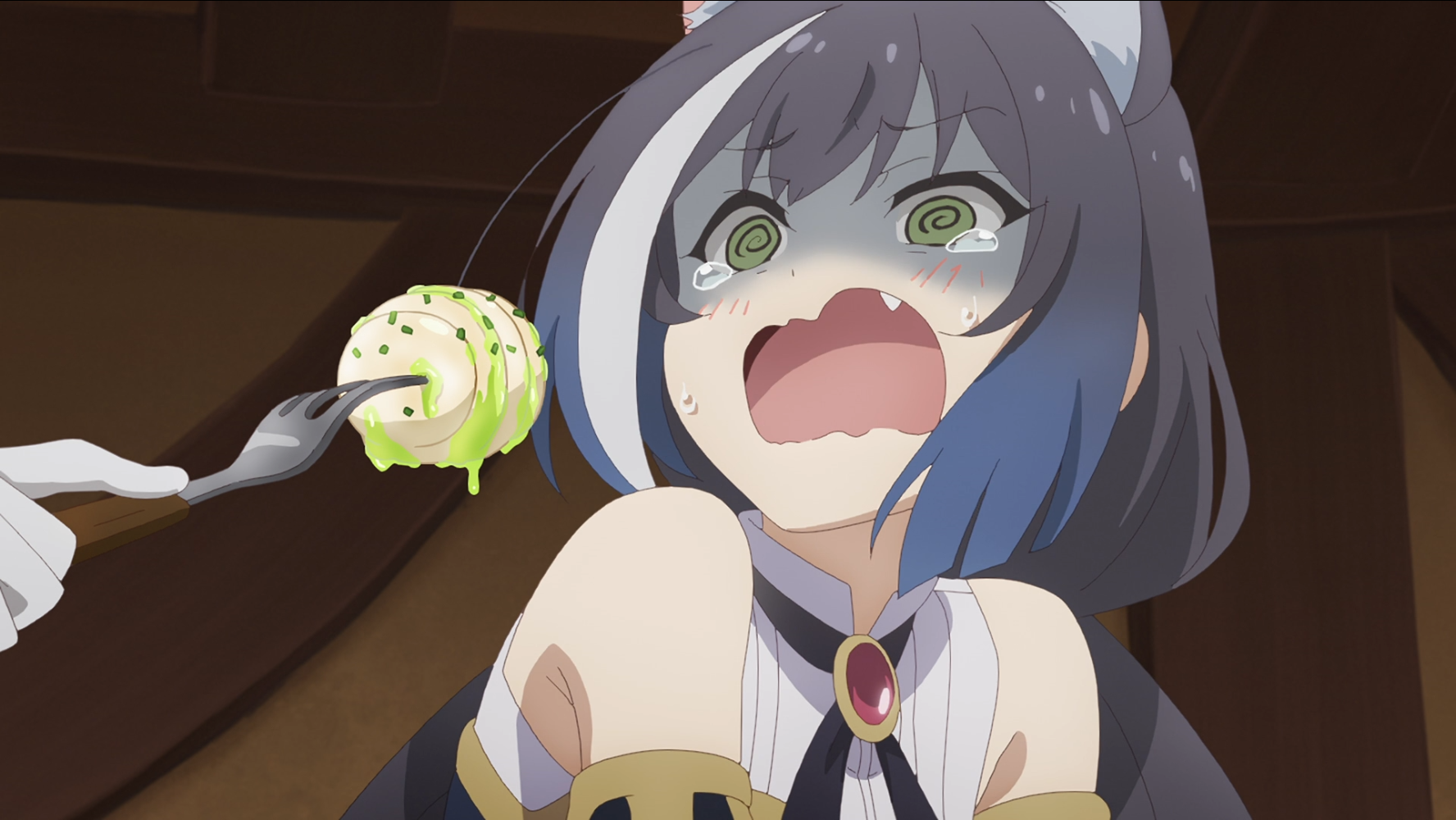 Fun.
Princess Connect! Re: Dive is also a comic fantasy, with a degree of wackiness that lands somewhere in between Slayers and KONOSUBA -God's blessing on this wonderful world!. Sight gags and slapstick comedy abound, and one running gag that remains funny every time is Yuuki almost getting eaten by monsters, as in the video clip above.
Comedy can be tough to convey, and comic fantasy can be even more so since it is bound by the conventions of an additional genre. Princess Connect! Re: Dive succeeds because it has impeccable comic timing, allowing each joke to build and breathe before escalating in a burst of frenetic energy.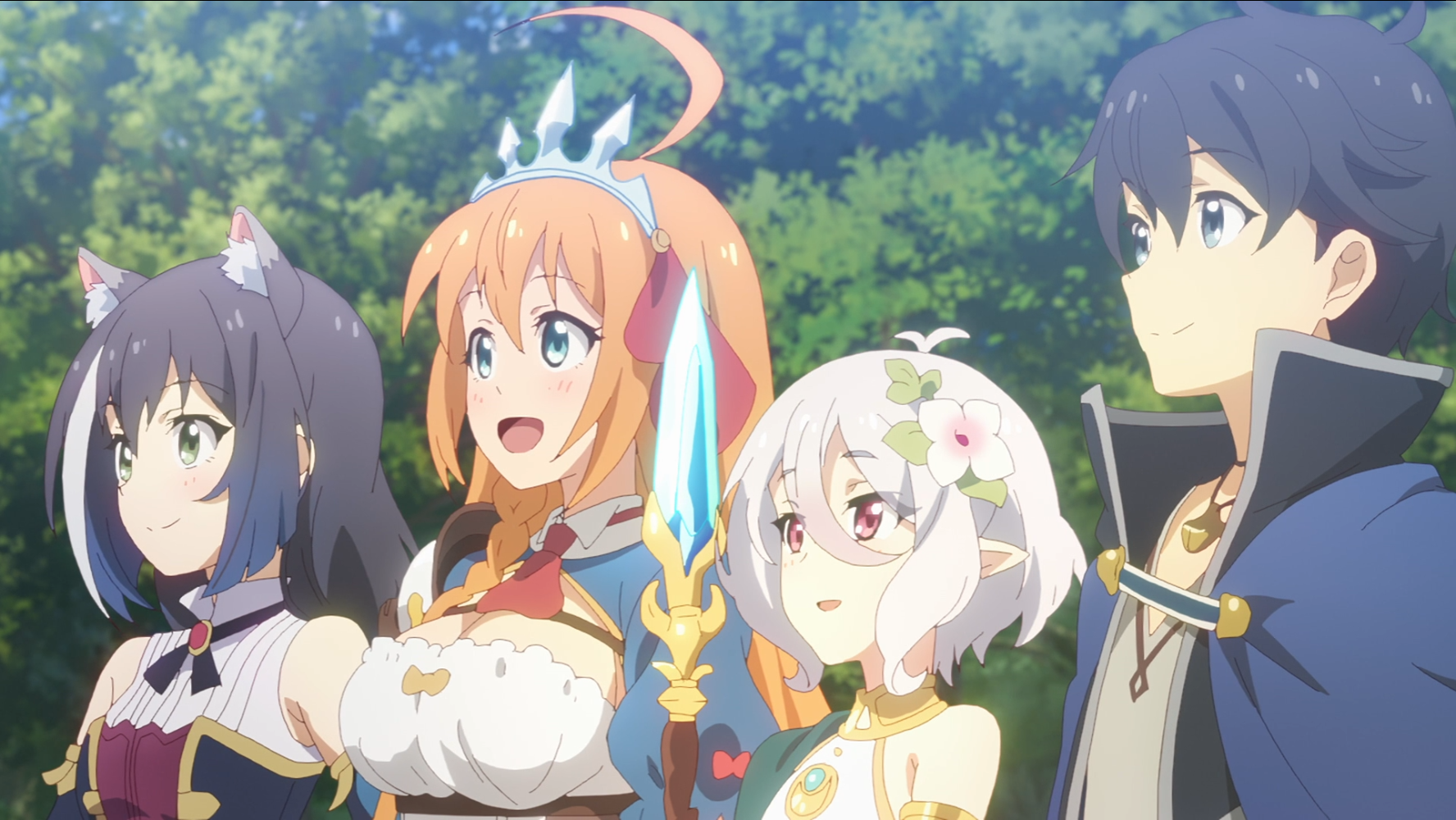 Fantasy.
Cooking and comedy can be charming on their own, but fantasy as a genre leans just as heavily on setting and concept as it does on characterization and plot. Princess Connect! Re: Dive features a high fantasy world where magic, psychic powers, and supernatural creatures all co-exist.
The series also pulls out all of the stops for its action set-pieces, for example when Yuuki and company have to tackle rampaging monsters during their quests. The special effects animation is especially impressive for a TV production, and the production design and animation for both the characters and the world they inhabit are also smooth and consistent throughout.
As mentioned above, there are hints of a deeper mystery at play within the setting of Princess Connect! Re: Dive, but since the anime merely teases at these developments — and since production has been green-lit for another season of the show — we won't spoil them here.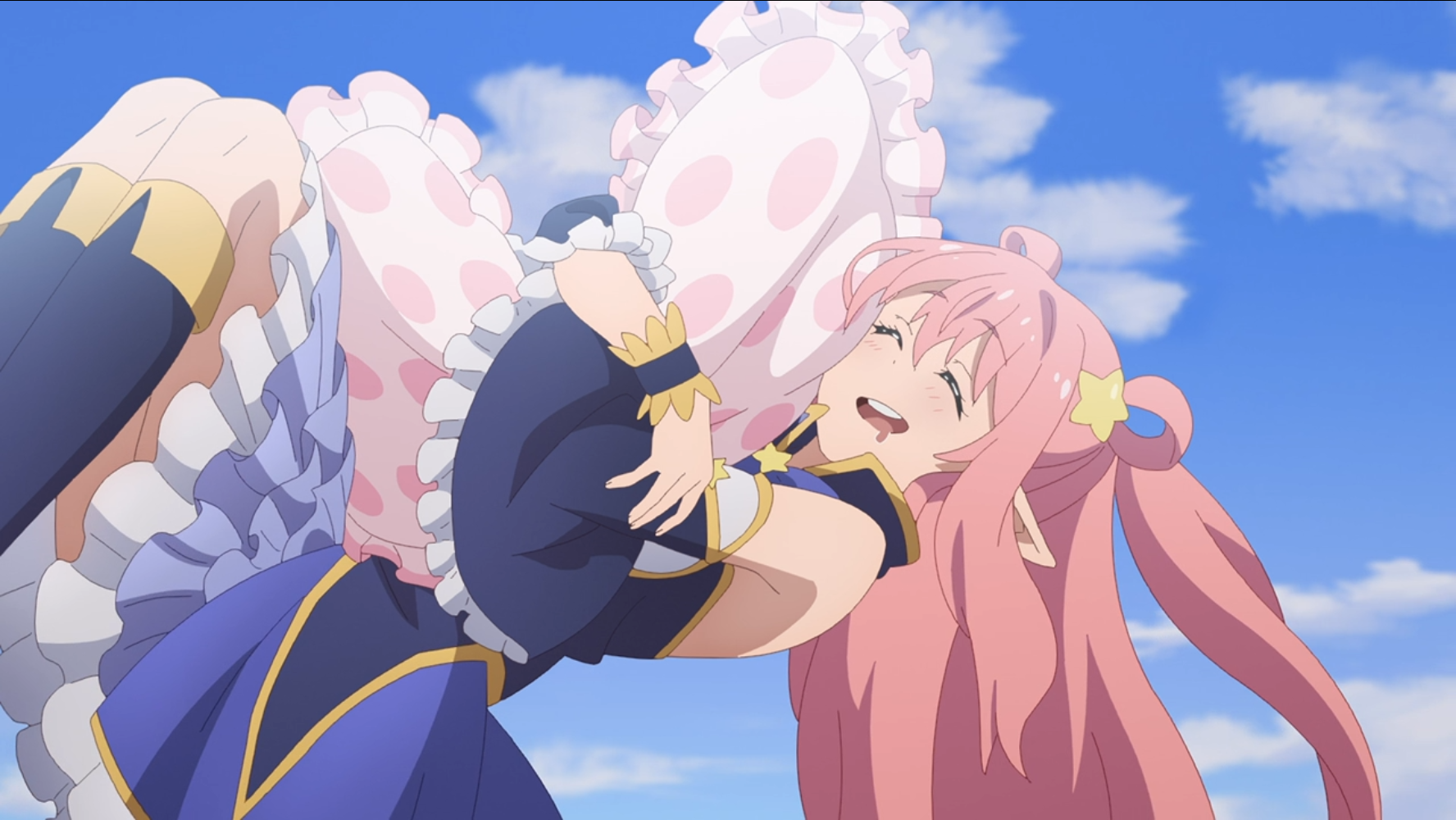 Order Up!
Crunchyroll currently streams Princess Connect! Re: Dive in 206 territories worldwide. The series is available in the original Japanese language with subtitles in English, Spanish, Latin American Spanish, French, Portuguese, Italian, German, Russian, and Arabic. Although there is currently no home video release for the series in the United States, a second season of the anime is in-development, and fans can also dig deeper into the story via the English language version of the Princess Connect! Re: Dive smartphone game.
Like other Cygames anime adaptations (such as Rage of Bahamut: Genesis and MYSTERIA Friends), Princess Connect! Re: Dive is a slick package that combines comedy and drama into a satisfying viewing experience even if the viewer is unfamiliar with the source material. If you have a yen for some comic fantasy, and if the series is available in your area, then please consider giving Princess Connect! Re: Dive a try.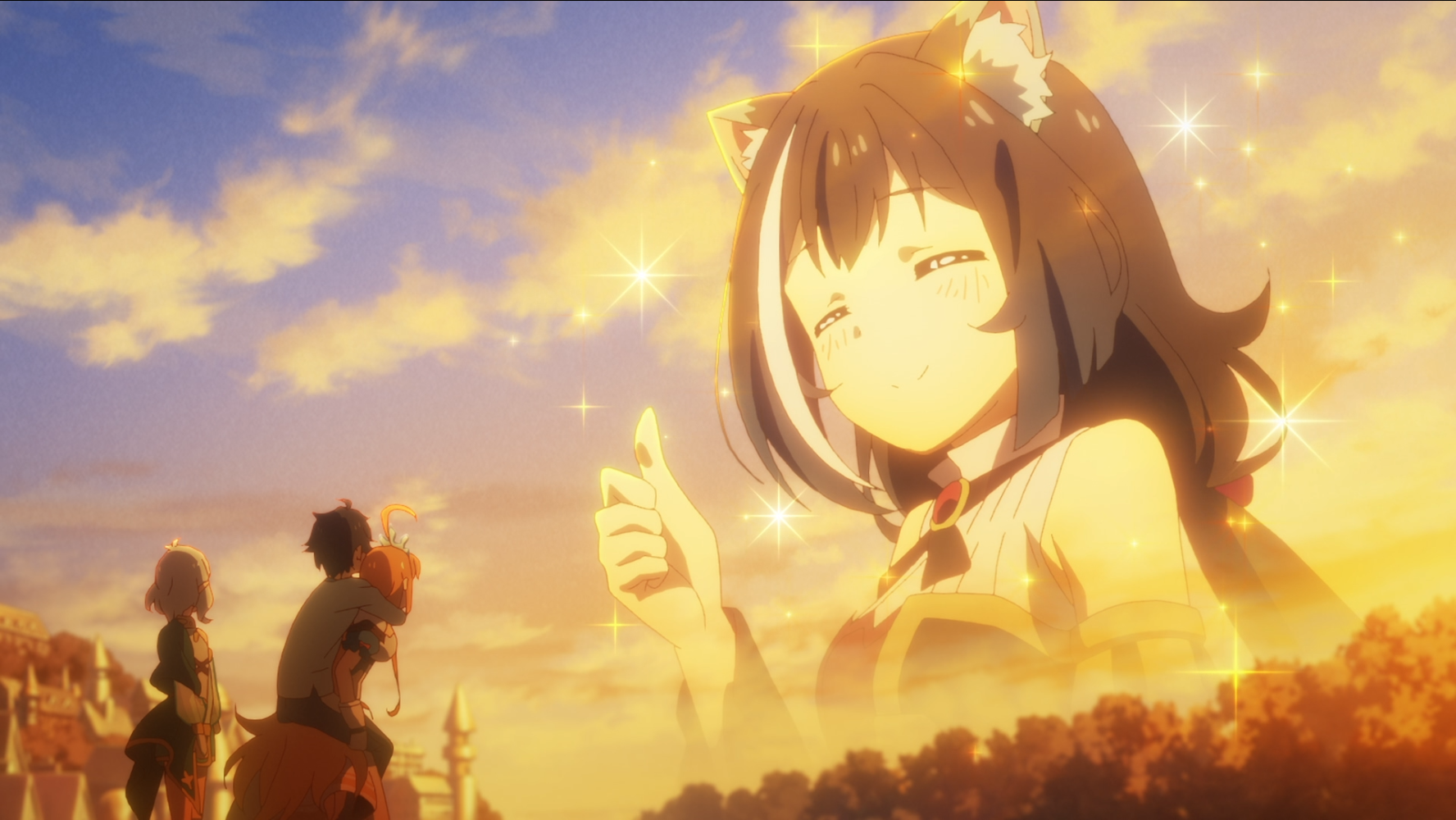 Thanks for joining us for the most recent installment of "Cruising the Crunchy-Catalog". Please be sure to tune in next time when we check out a story about how food brings family closer together with a retrospective on sweetness & lightning, a TV anime from the summer season of 2016.
Is there a series in Crunchyroll's catalog that you think needs some more love and attention? Please send in your suggestions via email to cruisingcrunchy@gmail.com or post a Tweet to @gooberzilla. Your pick could inspire the next installment of "Cruising the Crunchy-Catalog!"

---
Paul Chapman is the host of The Greatest Movie EVER! Podcast and GME! Anime Fun Time.
Do you love writing? Do you love anime? If you have an idea for a features story, pitch it to Crunchyroll Features!
Latest in Anime News by Crunchyroll!