Keeping your anime queue from overflowing can be an anxious task, but fear not, gentle readers, because "Cruising the Crunchy-Catalog" is here to help. Our goal is to aid anime fans in finding shows they may have missed the first time around, and this week we're enjoying the relaxing qualities of the fall season with a series that's designed to put the mind at ease.
What could be more relaxing than enjoying your favorite meal? We'll find out this week that high fantasy and gourmet cooking are a tasty combination as we look back at Restaurant to Another World.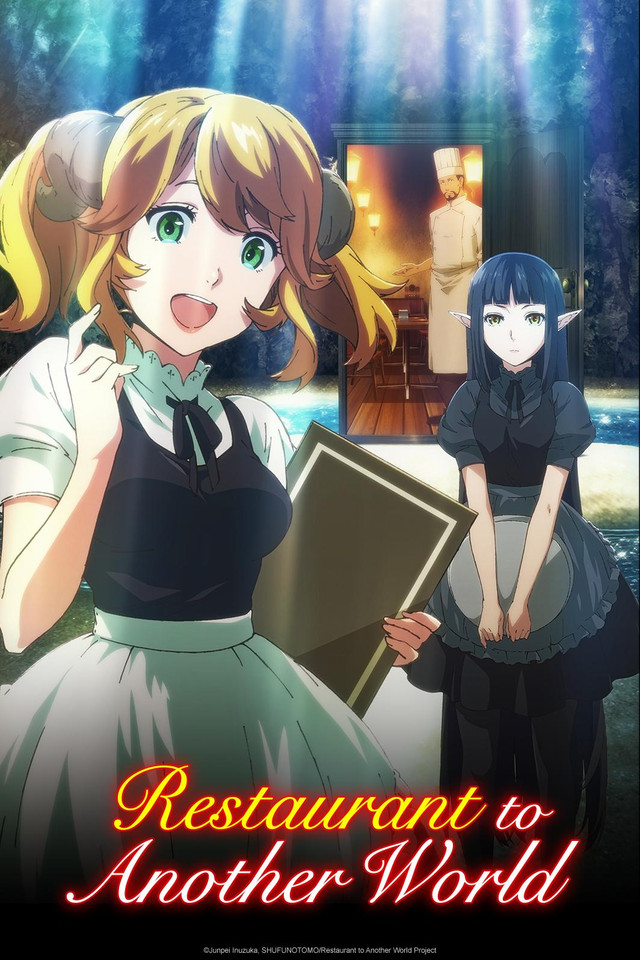 What's Restaurant to Another World?
Based on the light novel series written by Junpei Inuzuka and illustrated by Katsumi Enami, Restaurant to Another World is a summer 2017 TV anime with direction by Masato Jinbo and animation production by SILVER LINK. Crunchyroll describes the series as follows:
There is a certain restaurant in the first basement level of a multi-tenant building in one corner of a shopping street near the office district. The historical restaurant, marked by a sign with a picture of a cat, is called "Western Cuisine Nekoya." This restaurant looks completely normal through the week, but on Saturdays, it opens in secret exclusively to some very unique guests. During these hours, doors in various areas of a parallel world open to allow customers of many different races and cultures into the restaurant.
Restaurant to Another World is an isekai ("parallel world") fantasy story that focuses on cooking. Each episode highlights two dishes of ordinary Earth cuisine and the out-of-this-world characters that learn to love them when they discover the portal that leads them to a dining experience unlike anything they've ever encountered before.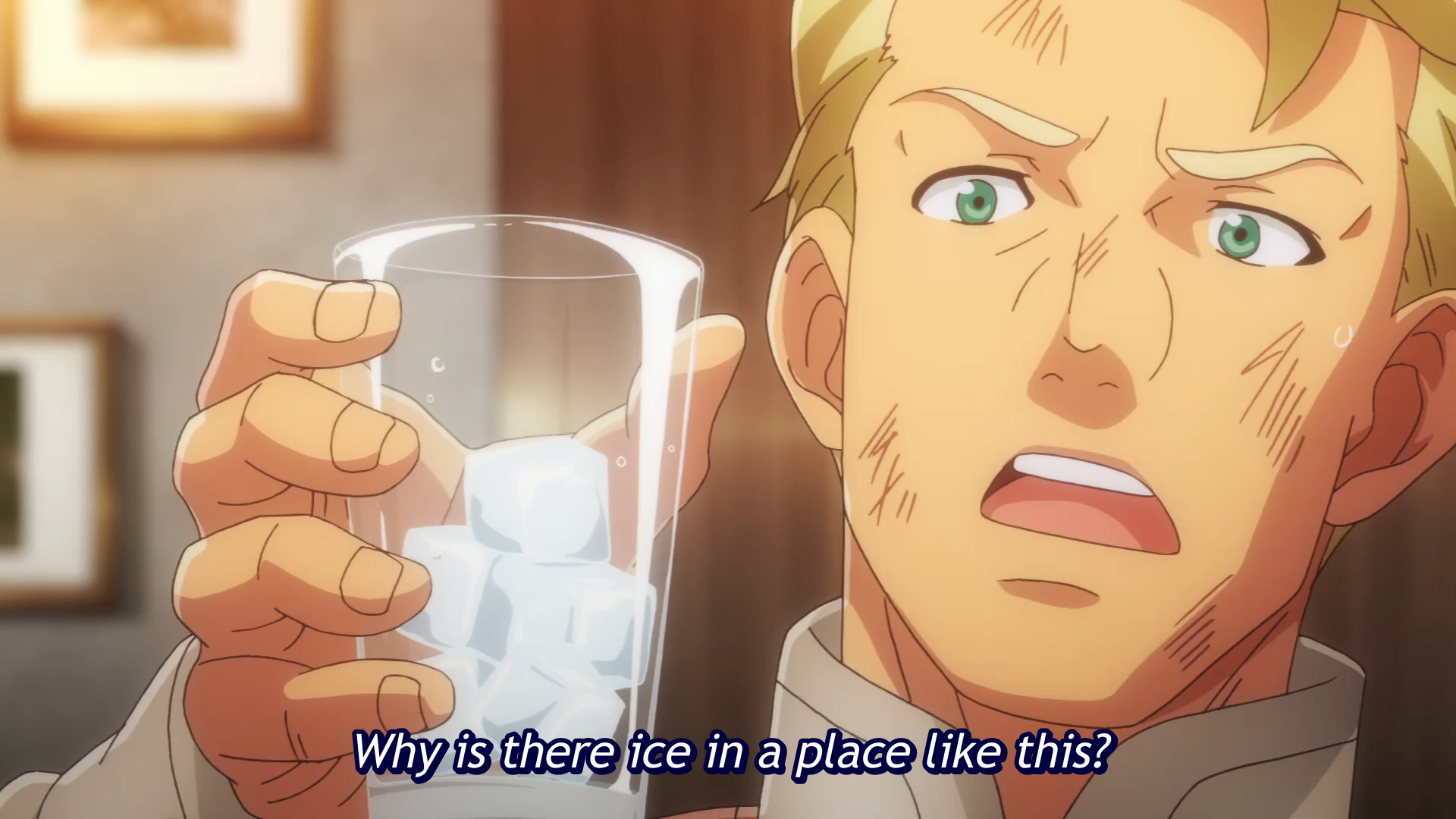 Sufficiently Advanced Technology.
Restaurant to Another World is a mash-up of the miraculous and the mundane. The show's sense of humor depends on a simple premise, to paraphrase Arthur C. Clarke "any sufficiently advanced technology is indistinguishable from magic."
For characters that come from a world with high-level magic but medieval level technology, the process of cooking modern Western meals can seem amazing. In Restaurant to Another World, simple things that we take for granted — such as manufactured glassware, refrigeration, and access to a wide variety of seasonings and spices — are exotic enough to blow the minds of seasoned adventurers, worldly monarchs, and master artisans.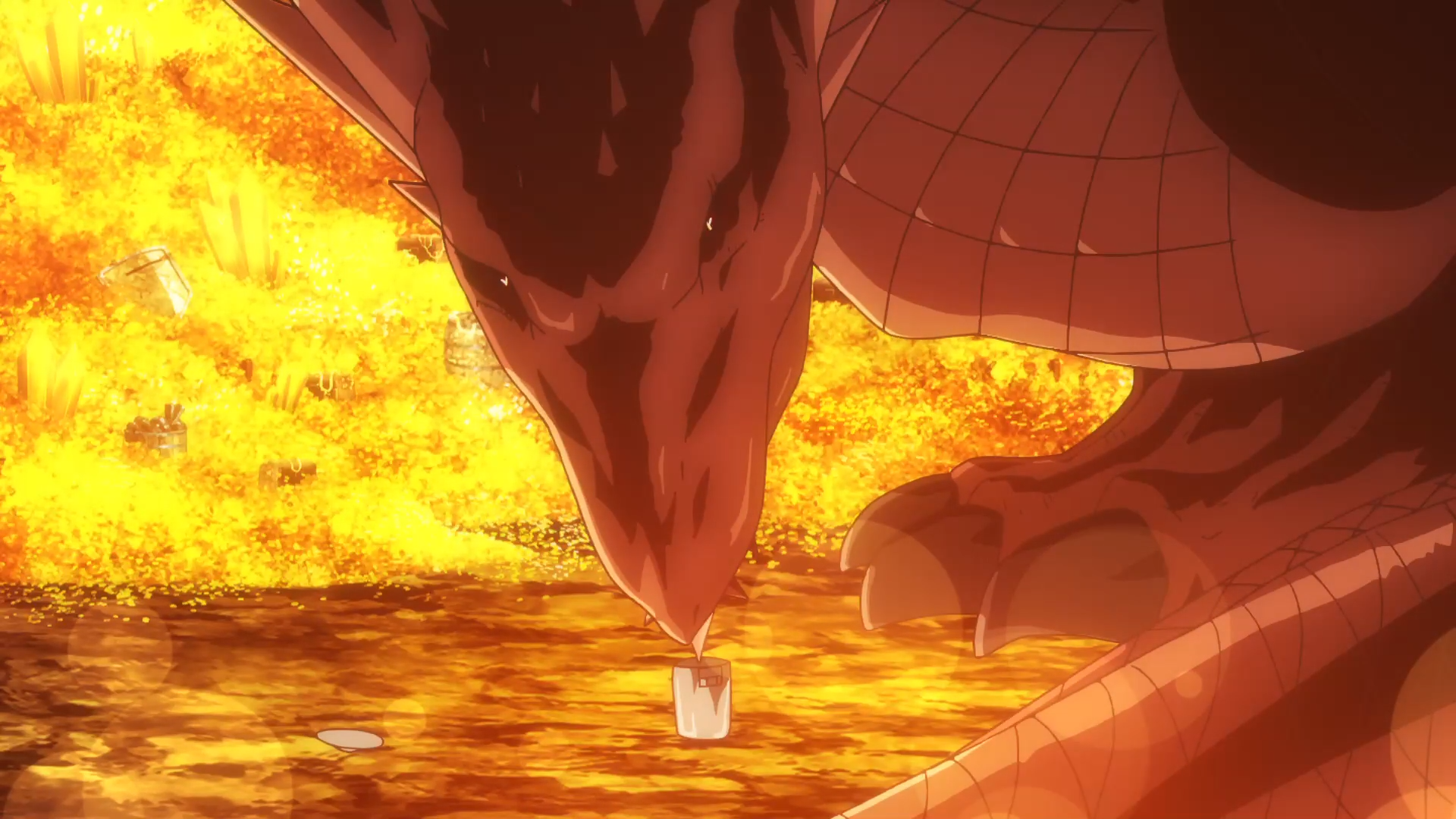 World-Building for Fun and Profit.
The other running gag in Restaurant to Another World is that it creates an elaborate fantasy setting complete with its own unique sense of history, politics, economics, and social customs, but then this world that would serve well as the basis for a Dungeons & Dragons campaign is merely the backdrop for a celebration of soul food.
In Restaurant to Another World, trade wars, questions of royal succession, missions of life and death importance, and religious ceremonies all take a backseat to pleasant meals at the fantasy equivalent of a family diner. Instead of engaging in epic quests, great warriors and powerful wizards quibble over what kind of foods make the best sandwiches, and primal dragons that have fought thousand-year battles against the forces of Chaos become obsessed with beef stew and chicken curry.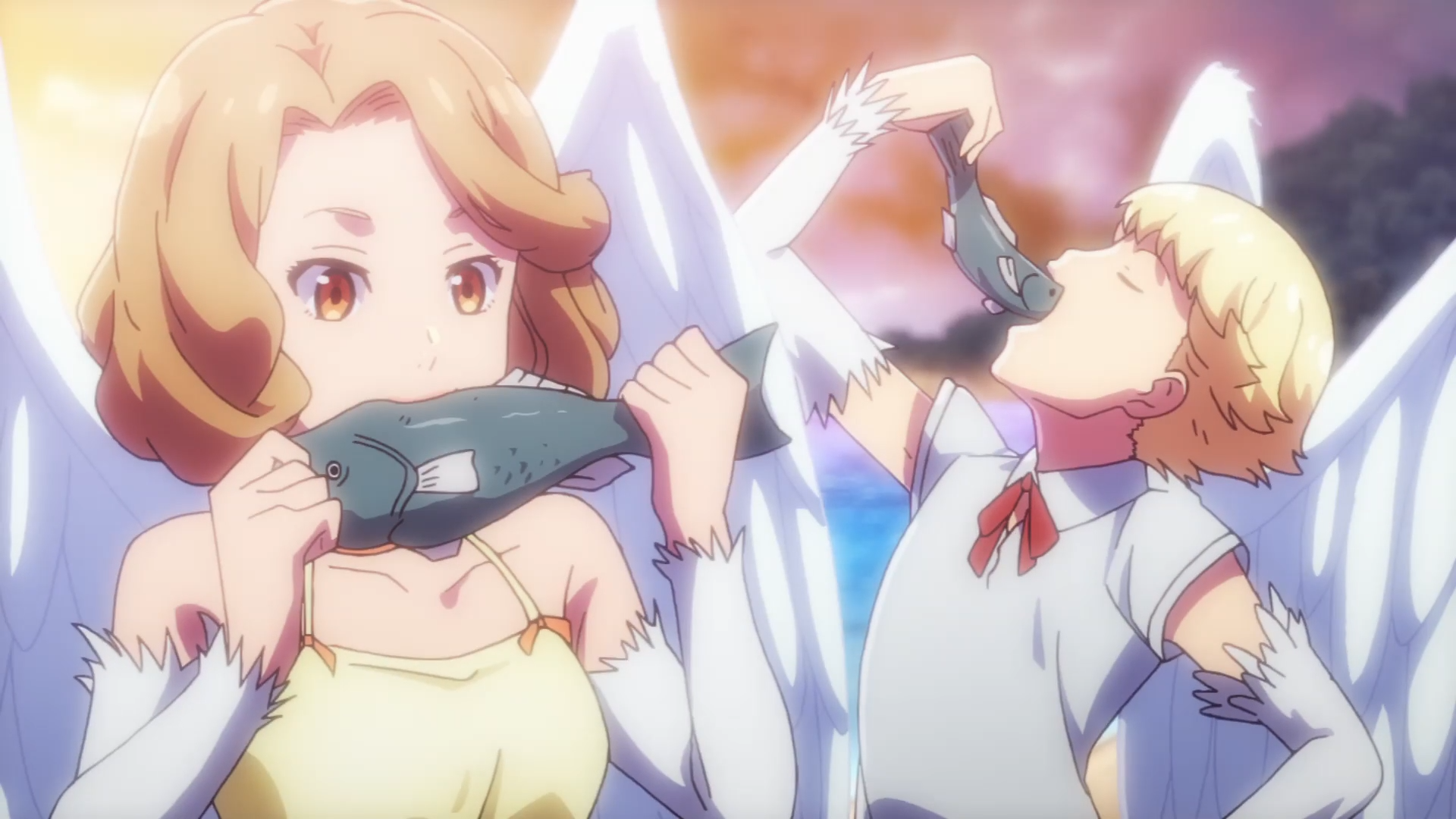 Chow Down.
If extraordinary characters and far-out concepts are the seasonings for Restaurant to Another World, then the main dish is the celebration of Western-style cuisine. The series is both a gourmet anime that makes even the most down-to-earth meal (such as a steamed potato) seem like a feast for the senses and an iyashikei (healing) anime that dissolves all tensions through the simple joys of hearty food.
Half the fun of Restaurant to Another World is seeing how the Master caters to the specific needs of his unique clientele. The other half is listening to the extravagant, star-struck inner monologues of various warriors, treasure hunters, and demihumans as they gush about the gourmet qualities of the food that they enjoy.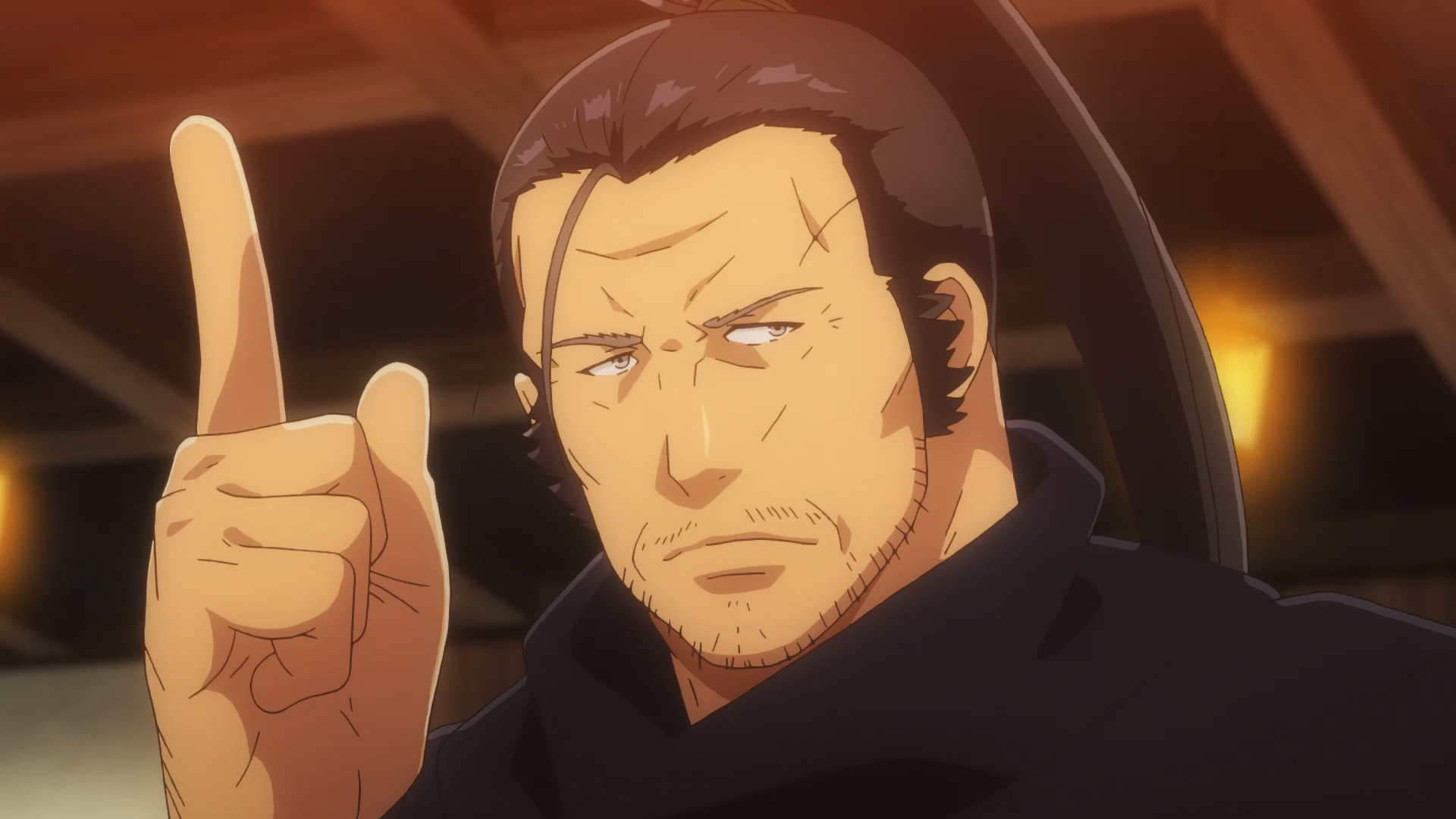 Order Up.
Crunchyroll currently streams Restaurant to Another World in numerous countries worldwide. The series is available in the original Japanese language with subtitles in English, Spanish, Latin American Spanish, Portuguese, German, Arabic, French, Italian, and Russian. English language versions of the original novels are available from Seven Seas Entertainment and a manga adaptation with artwork by Takaaki Kugatsu is published digitally by Crunchyroll and in-print by Yen Press.
Despite its high fantasy premise, Restaurant to Another World is a very low-key and relaxing show, the perfect sort of anime for a laid-back viewing experience during the fall season. If stories of wizards and elves relishing the joys of modern cooking appeal to you, and if the series is available in your area, then please consider giving Restaurant to Another World a try.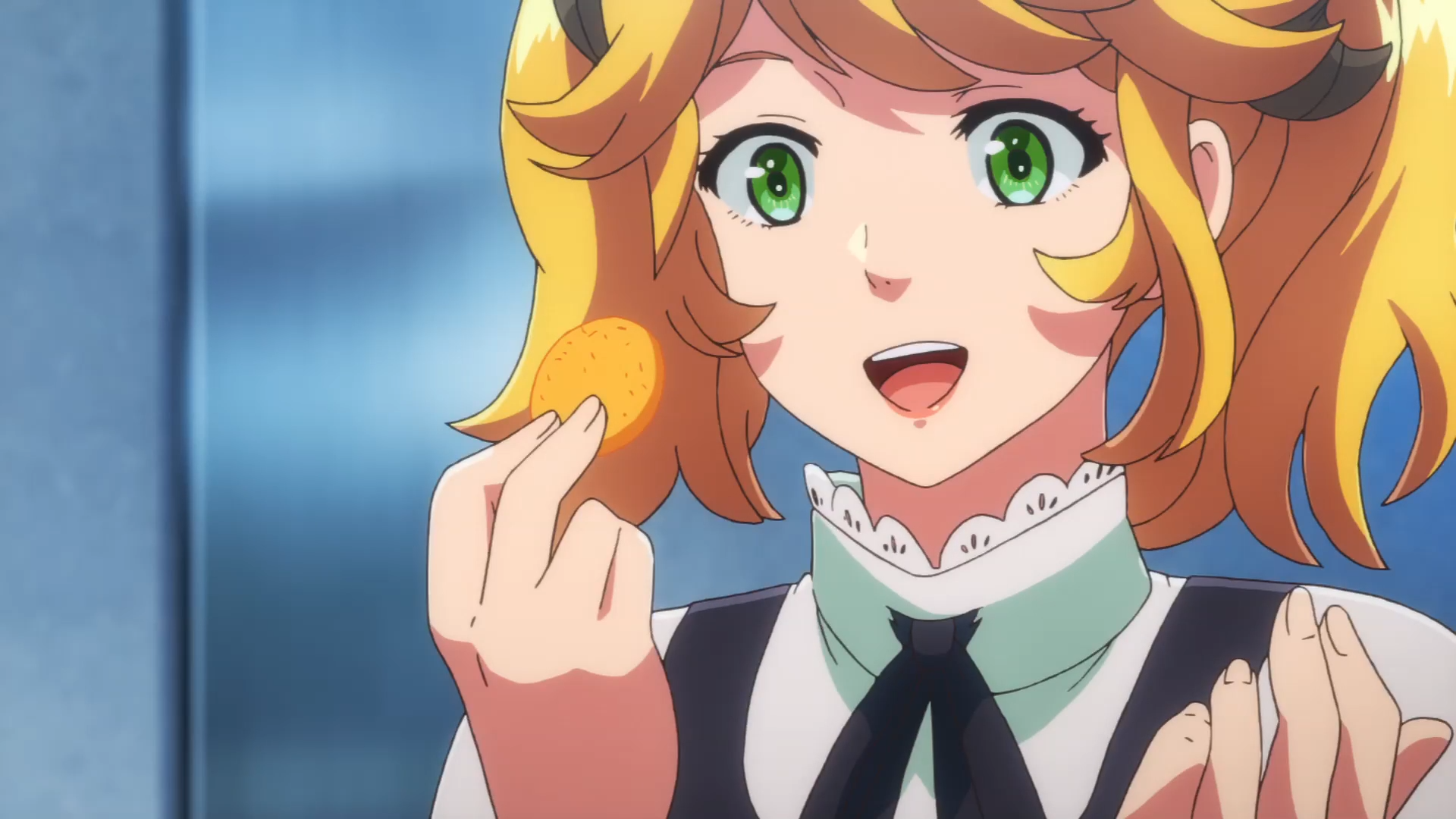 Thanks for joining us for this week's installment of "Cruising the Crunchy-Catalog". Be sure to tune in next time when we aim for entirely new levels of comfort with a look at a series that celebrates the simple pleasures of enjoying the great outdoors.
Is there a series in Crunchyroll's catalog that you think needs some more love and attention? Please send in your suggestions via e-mail to cruisingcrunchy@gmail.com or post a Tweet to @gooberzilla. Your pick could inspire the next installment of "Cruising the Crunchy-Catalog!"

---
Paul Chapman is the host of The Greatest Movie EVER! Podcast and GME! Anime Fun Time.
Do you love writing? Do you love anime? If you have an idea for a features story, pitch it to Crunchyroll Features!
Latest in Anime News by Crunchyroll!