Recently, the official website for the upcoming Godzilla Singular Point anime series revealed the design for its version of the King of the Monsters. And while Tokyo's usual reaction to Godzilla is screaming and feeling in terror, the internet had a different response, namely "THICC." Yes, this Godzilla has got quadricep and glute meat for days, obviously hitting the squat rack on Monster Island whenever he's not, like, destroying metropolitan areas around the globe. That said, this isn't the first time we've gazed in wonder at the titanic terror of Godzilla's gams. In fact, this is just the latest incarnation in a long line of radioactive thighs.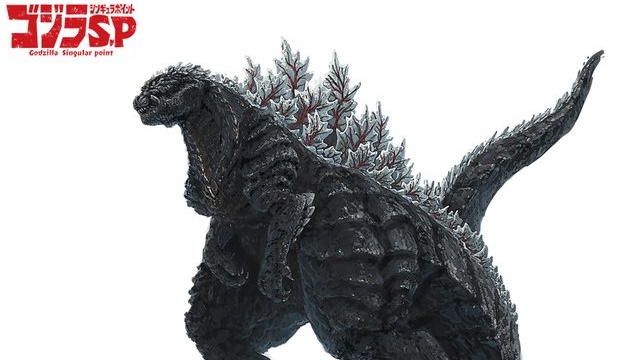 Image via Toho
But before I jump into a history lesson, I must state this: All Godzilla's are beautiful, even the glasses-wearing one that played basketball against Charles Barkley in an '80s Nike commercial. That said, let's take a look at Godzilla's legs. So, Godzilla first emerged from Tokyo Bay with considerable thighs. In his debut appearance in 1954, the dude would obviously struggle with a 75-foot-long pair of slim fit jeans.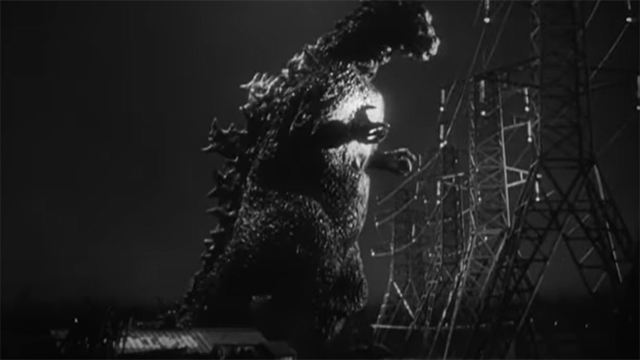 Image via Amazon
That said, due to the ever-changing suit designs found in the Showa era Godzilla films, these monster quads would be toned down a bit, probably because it was A) Cheaper, and B) Easier for the exhausted suit actor to move around if he's not lugging a radioactive butt. His most noticeable thighs from this time period probably come from 1962's Kong Kong vs Godzilla, which gives him muscular legs, presumably to show off against King Kong's more sloped figure. 
However, Godzilla's lower half got a major, wonderful update in the Heisei era, beginning in The Return of Godzilla and reaching its full peak in 1993's Godzilla vs MechaGodzilla II. That Godzilla has hips that can best be described as "load-bearing," thighs that author Steve Ryfle noted in his wonderful book Japan's Favorite Mon-Star were the result of Godzilla apparently being made to look more "maternal" (the movie introduces a baby Godzilla for the Big G to look after).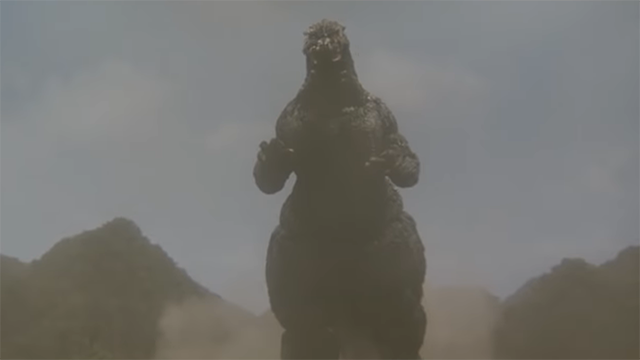 Image via Amazon
The next level-up in Godzilla's leg beef came in Godzilla, Mothra and King Ghidorah: Giant Monsters All-Out Attack. This movie portrayed Godzilla as an absolute bad guy, rather than the reluctant anti-hero that he'd been in the recent past, and his new, mean attitude wasn't the only head-turner. Look at my dude go. To quote 2 Live Crew, "Put the fellas in a trance."
A whole new generation of Godzilla fans would be introduced to Godzilla's powerhouse rump with Legendary Pictures' design, one that would be featured in the new MonsterVerse line of films. When this one showed up, I remember a lot of people deemed him "DadBodzilla" and wondered about his proportions, but he's definitely grown on us over time.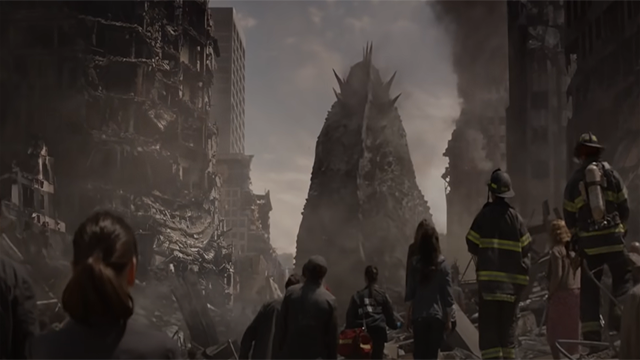 Image via Amazon
Two years later, Hideaki Anno would help unleash even more high-tech thigh-erpower with Shin Godzilla, featuring Godzilla quads that threatened to eclipse any city he stomped through. Look, I know this movie has a lot of themes about government disaster response and our unsteadiness in the wake of catastrophe, but oof, Godzilla. You're killin' me.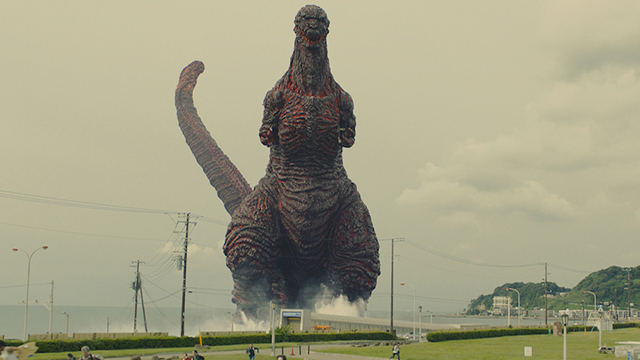 Image via Amazon
The Godzilla: Planet of the Monsters trilogy of anime movies would show off the largest Godzilla ever, so even if the design doesn't necessarily emphasize the hips, I feel like it's worth noting. This "Godzilla Earth" was 300 meters tall, meaning it's got a lot of meat up there regardless of how you look at it.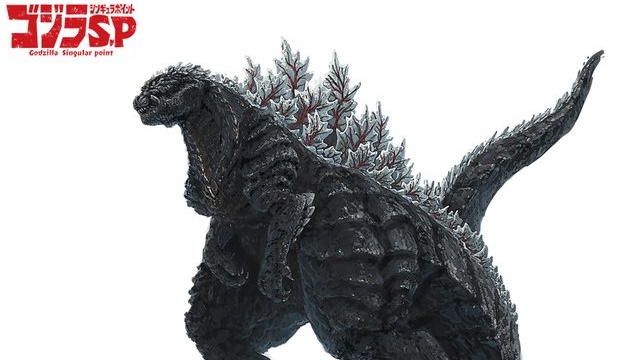 And finally, we're back to Singular Point Godzilla, which combines a cool prehistoric alligator-ey top half with the beefy thighs we've been building up to for almost 70 years now. What will Godzilla look like ten years from now? How big will his quads be? How much leg mass will we be dealing with? Of those questions, we can only dream. 
Which is your favorite version of Godzilla gams? Let us know in the comments!

---
Daniel Dockery is a Senior Staff Writer for Crunchyroll. Follow him on Twitter!
Do you love writing? Do you love anime? If you have an idea for a features story, pitch it to Crunchyroll Features.
Latest in Anime News by Crunchyroll!