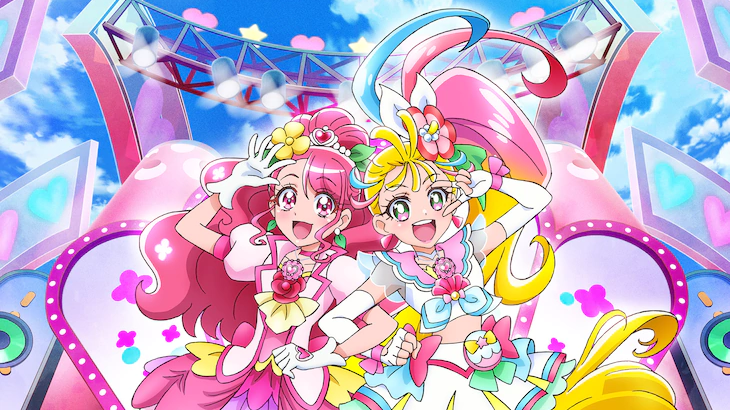 While Healin' Good Pretty Cure has passed the baton to the next generation, they've still got one more movie in them. Alongside the film will be a Tropical Rouge! Pretty Cure short, and a new trailer shows us the slapstick energy that this short subject will be bringing to theaters.
Announced late last month, the short is titled Eiga Tropical Rouge Pretty Cure: Tobikome! Collab Dance Party! The girls of the beach-themed magical girl team get an invitation to a Pretty Cure dance party… but only have three minutes to get there. Check out the trailer to see just a little of the craziness they undergo to get there:
The short is directed by Takashi Ootsuka (Smile Pretty Cure, One Piece: Stampede). Ootsuka is a fan of Tropical Rouge series director Yutaka Tsuchida's work, which helped him as he worked on a story for the largely-unseen new magical girl team.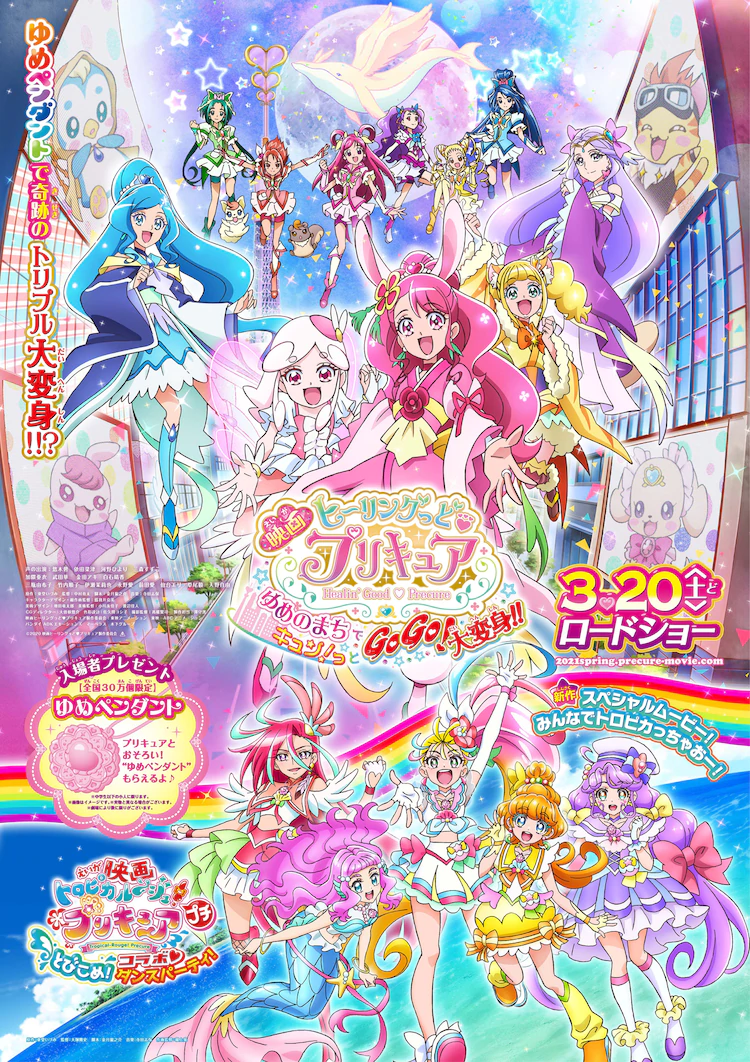 The Tropical Rouge! Pretty Cure short premieres March 20 alongside the Healin' Good Pretty Cure feature film. They won't be the only other-gen team showing up: the Healin' Good movie will notably see the return of the Yes! Pretty Cure 5 team as well.
Tropical Rouge! Pretty Cure kicks off soon on TV, and you can watch the simulcast right here on Crunchyroll later this month.
Source: Comic Natalie


Latest in Anime News by Crunchyroll!