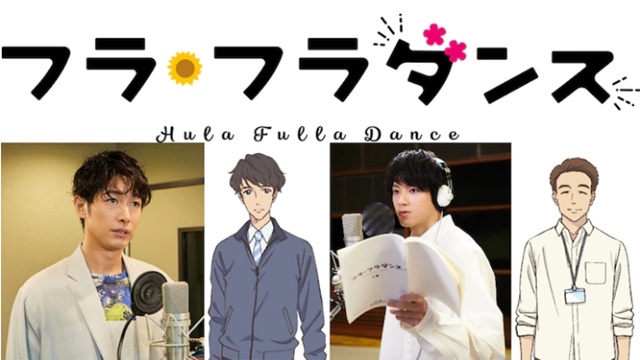 The official website for the upcoming original anime feature film Hula Fulla Dance has announced its two additional voice cast members – Dean Fujioka (Roy Mustang in Fullmetal Alchemist live-action film) and Yuuki Yamada (Joe Gibken/Gokai Blue in the 2011 Super Sentai series Kaizoku Sentai Gokaiger). This is Fujioka's first appearance in an animated film, and Yamada's second following Minister of Defense in Crayon Shin-chan: Crash! Rakuga Kingdom and Almost Four Heroes in 2020.
The film centers on Hiwa Natsunagi, a rookie member of Hawaiians Dancing Team at Spa Resort Hawaiians in Fukushima Prefecture voiced by Haruka Fukuhara (Himari Arisugawa / Cure Custard in Kirakira PreCure a la Mode). Fujioka is cast as Ryota Fujikake, a senior employee at Hawaiians, while Yamada voices Kazuto Taira, the manager of the dancing team.
Message from Dean Fujioka:
I have been wanting to do voice acting for a long time, so I am very happy to be able to participate in this project. Also, since this story is set in my hometown of Fukushima, it gave me a chance to think again about what I can do in connection with my hometown. I believe that this film has the power to teach us the importance of never giving up and continuing to strive with all our might, no matter what happens in the place where we are. I sincerely hope that this story will be conveyed to as many people as possible.
Message from Yuuki Yamada:
I was so happy to be invited to work on a film by the general director Mizushima, the director of the works that I have loved since my debut, so I was very excited to participate in this project. Looking back is important, but I think this film has a message of moving forward for one secong ahead that we can change, and I hope that the audience will feel the same way. The visuals that were shown to me as a reference are wonderful, and I'm sure that it will be far beyond my imagination when it's completed, so I myself am looking forward to its completion.
/
オリジナルアニメ映画『#フラ・フラダンス』
????新キャスト解禁????
\

主人公・夏凪日羽が憧れる先輩社員、鈴懸涼太役にディーン・フジオカさん

日羽たち新人フラガールを見守る癒し系マネージャー、平 和人役に山田裕貴さん

お二人の出演が決定????#ディーン・フジオカ#山田裕貴 pic.twitter.com/Hkfbvsqvmf

— 『フラ・フラダンス』2021年初夏 公開 (@hula_fulladance) January 27, 2021
---
Hula Fulla Dance is one of the three anime titles of Fuji TV's tenth anniversary project of the Great East Japan Earthquake, "Zutto Ouen. Project 2011+10…," to support each of Iwate, Miyagi, and Fukushima prefectures in 2021. The other two titles are the upcoming original TV anime Bakuten!! set in Miyagi and and an anime film adaptation of Sachiko Kashiwaba's Misaki no Mayoiga novel set in Iwate.
Hula Fulla Dance is set to be released in the early summer of 2021.
Teaser trailer:
Teaser visual: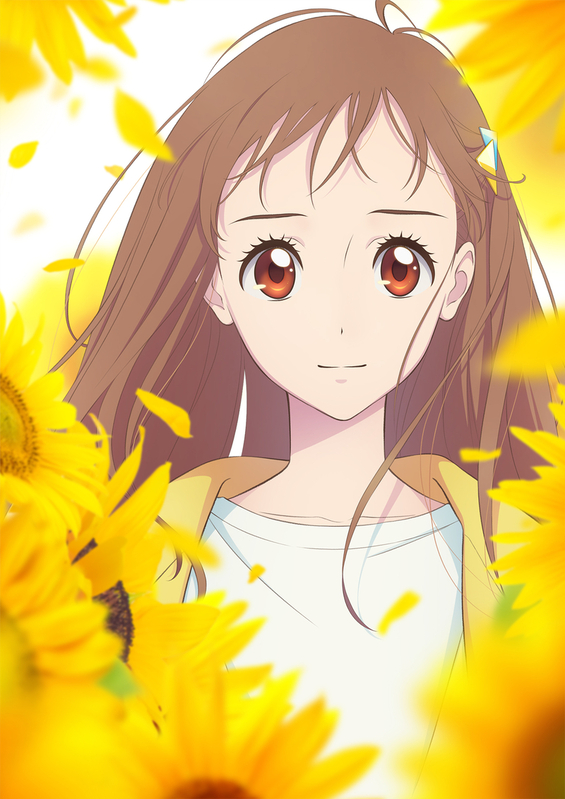 Main staff:
General director: Seiji Mizushima (Fullmetal Alchemist, Mobile Suit Gundam 00)
Director: Shinya Watada (Aikatsu Stars! The Movie)
Screenplay: Reiko Yoshida (Girls und Panzer, Violet Evergarden)
Character designer: Hiroko Yaguchi (Aikatsu! series)
Music: Michiru Oshima (Godzilla against Mechagodzilla, Fullmetal Alchemist)
Anime production: BN Pictures
Distributor: Aniplex
---
Source: "Hula Full Dance" official website / Twitter
©BNP, FUJI TV/Oshare Salon NAtsunagi

Latest in Anime News by Crunchyroll!