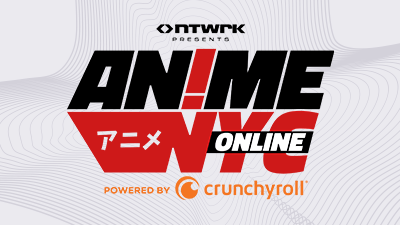 Are you ready for the next big virtual anime show? Do you already have the NTWRK app ready to go and are waiting for November 17-20? Fans should get ready because Crunchyroll has plenty in store for this weekday celebration of all things anime. 
Every anime show needs panels, and Crunchyroll is here to deliver with three special panels all presented by our host, Tim Lyu. 
Anime Fun Facts with Crunchyroll 

Did you know that Naruto didn't always wear a headband or that Bleach almost didn't happen? Learn all about these and more as Crunchyroll shares some anime fun facts.

Wednesday November 18 7:15 PM – 7:30 PM EST/ 4:15PM – 4:30PM PT 

The Crunchyroll Update

 

Find out what's going on in and around the world of anime at Crunchyroll with updates straight from the source!

Thursday November 19 10:00 PM – 10:15 PM EST/ 7:00PM – 7:15PM PT

 

Crunchyroll's Top 5 Picks for the Fall Anime Season 

There are a lot of great anime series this fall and we know it can be hard to choose which ones to dive into. Crunchyroll is here to help make that easier for you with five great shows to check out this season!

Friday November 20 7:30 PM – 7:45 PM EST/ 4:30PM – 4:45PM PT
We are bringing back the sweet, chill vibes of the Virtual Crunchyroll Expo Quiet Rooms for fans looking to take a break from all of the excitement. Featuring art from BURN THE WITCH, Golden Kamuy, and Noblesse, the Crunchyroll Chill Rooms are the perfect place to unwind. You can find them all at animenyc.com/online starting November 17.
Crunchyroll has teamed up with Anime NYC to bring exclusive digital swag to anime fans. There are a variety of Desktop/Mobile wallpapers and Zoom backgrounds from hit shows like Attack on Titan Final Season, That Time I Got Reincarnated as a Slime, JUJUTSU KAISEN, Black Clover, and more—all available for free starting November 17. Get them while you can, because after the show, they'll be gone!
Latest in Anime News by Crunchyroll!