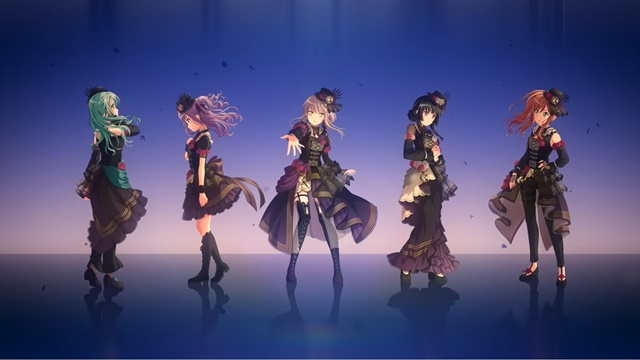 The official YouTube channel for Bushiroad's mixed-media project BanG Dream has posted a 30-second short trailer for the upcoming anime film BanG Dream! Episode of Roselia I: Yakusoku (Promise). In the clip, each five members of Roselia conveys their thought for the future of the band.
The first part of the two-part film series focusing on the members of Roselia is set to be released in 97 theaters across Japan on April 23, 2021. Its second part "II: Song i am." is also set to be released sometime in 2021.  
Yukina Minato (Aina Aiba):
"I will definitely make my music recognized at Future World Fes."
Rinko Shirokane (Kanon Shizaki):
"I wanna go with all of you!"
Ako Udagawa (Megu Sakuragawa):
"Ako, loves Roselia!"
Lisa Imai (Yuki Nakashima):
"I am the bassist of Roselia."
Sayo Hikawa (Haruka Kudo):
"Because it's you, I can aim for the top someday."
Yukina Minato (Aina Aiba):
"You guys, are you ready to risk everything on Roselia?"
Introduction:
"Are you ready to risk everything for Roselia?"
Yukina Minato decides to form a band in order to participate in the "fes". She gathers with the members who have their own hidden feelings. The five members aim for the heights as Roselia–.
This is the story of their "promise" from their formation to the challenge to FUTURE WORLD FES.
Teaser visual: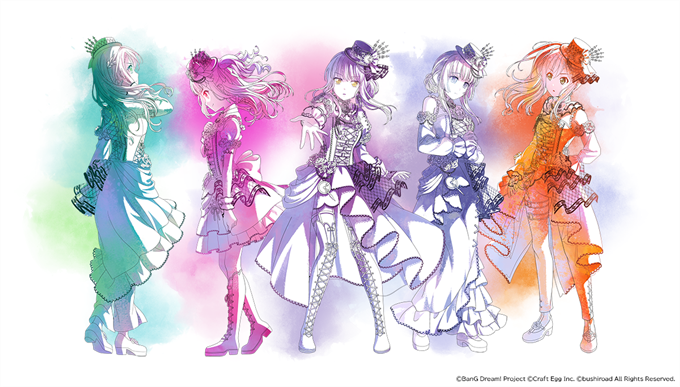 "BanG Dream! Episode of Roselia – I: Yakusoku / II: Song i am."
 https://roselia-movie.bang-dream.com/
Original story: Bushiroad 
Original script: Craft Egg 
Anime production Sanjigen
Distribution: Bushiroad 
General director: Koudai Kakimoto (BanG Dream! 2nd & 3rd Season) 
Director: Atsushi Mimira from Sanjigen (BanG Dream! 2nd & 3rd Season CG supervisor) 
Series composition: Yuniko Ayana 
Screenplay: Koudai Kakimoto, Midori Goto from Sanjigen 
Music: Elements Garden

---
Source: "BanG Dream!" official YouTube channel
(c)BanG Dream! Project ©Craft Egg Inc. ©bushiroad All Rights Reserved.

Latest in Anime News by Crunchyroll!