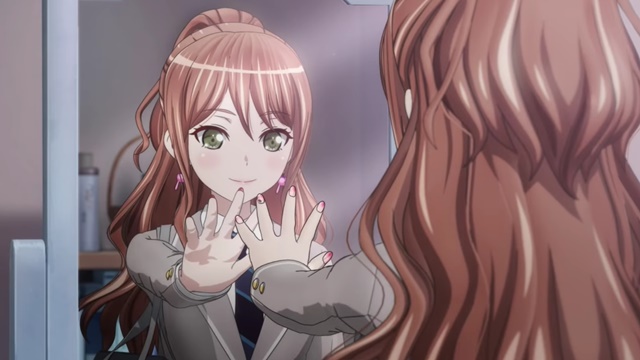 The official YouTube channel for Bushiroad's multimedia project BanG Dream! has posted a 30-second new trailer for the upcoming anime film BanG Dream! Episode of Roselia I: Yakusoku (Promise). The tagline attached to the beginning of the clip is "This is the story about the formation of Roselia and their 'promise'." As with the previous trailer, each five members of Roselia expresses their determination for the future of the band.
The first part of the all-new two-part film series is set to be released in 97 theaters across Japan on April 23, 2021. Its second part "II: Song i am." is expected to follow before the end of this year.  
Yukina Minato (Aina Aiba):
"For that purpose, I'm asking this band to raise its level to the extreme. You guys, are you ready to risk everything on Roselia?"
Sayo Hikawa (Haruka Kudo):
"The first step is nothing but to practice."
Lisa Imai (Yuki Nakashima):
"Are you still looking for members for the band?"
Ako Udagawa (Megu Sakuragawa):
"I've been thinking about how to convey Aiko's true feelings."
Rinko Shirokane (Kanon Shizaki):
"I've enjoyed every day so far that I've worked towards that."
Yukina's father:
"Yukina, do you like singing?"
New trailer:
劇場版「BanG Dream! Episode of Roselia Ⅰ : 約束」
予告ムービーをYouTube「バンドリちゃんねる☆」にて公開????✨

????予告ムービーはこちらhttps://t.co/fYfeRSMulk#バンドリ #バンドリEoR1

— バンドリ! BanG Dream! 公式 (@bang_dream_info) February 11, 2021
Key visual: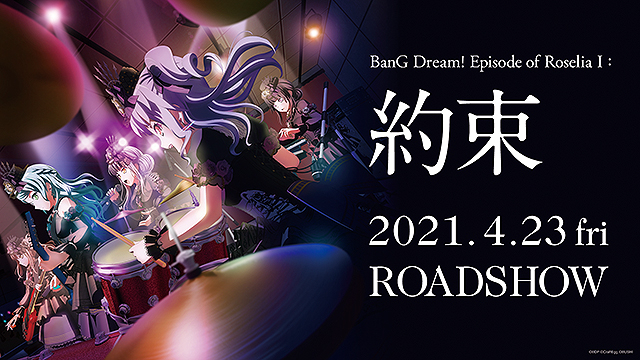 "BanG Dream! Episode of Roselia Ⅱ : Song I am." key visual: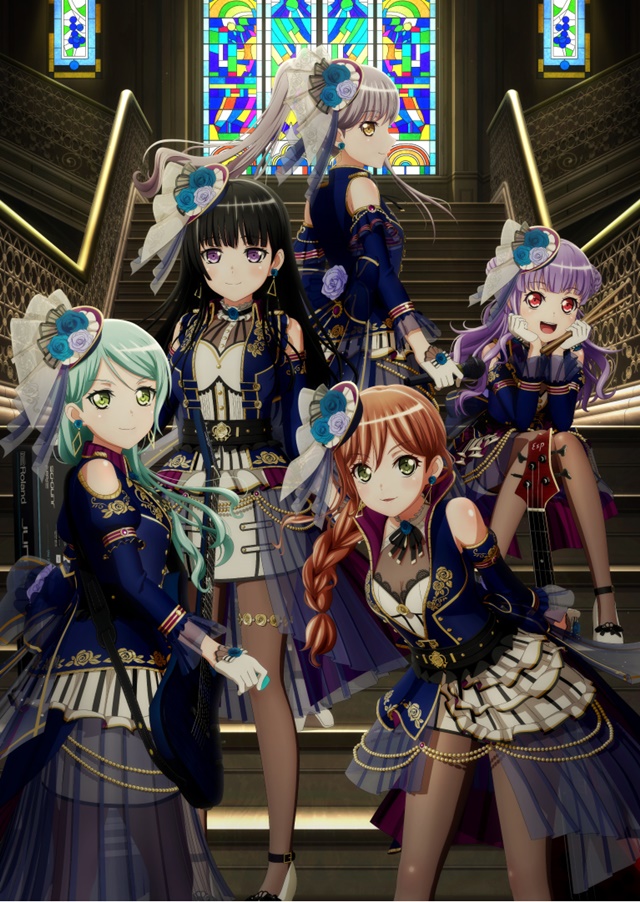 "BanG Dream! Episode of Roselia – I: Yakusoku / II: Song i am."
 https://roselia-movie.bang-dream.com/
Original story: Bushiroad 
Original script: Craft Egg 
Anime production Sanjigen
Distribution: Bushiroad 
General director: Koudai Kakimoto (BanG Dream! 2nd & 3rd Season) 
Director: Atsushi Mimira from Sanjigen (BanG Dream! 2nd & 3rd Season CG supervisor) 
Series composition: Yuniko Ayana 
Screenplay: Koudai Kakimoto, Midori Goto from Sanjigen 
Music: Elements Garden
---
Source: "BanG Dream!" official YouTube channel
(c)BanG Dream! Project ©Craft Egg Inc. ©bushiroad All Rights Reserved.

Latest in Anime News by Crunchyroll!