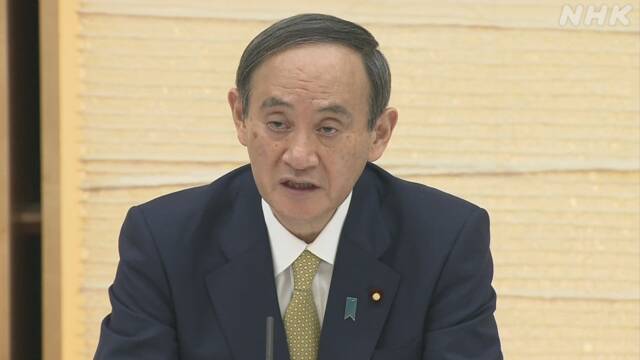 Prime Minister Suga on January 13 (via NHK)
Japanese Prime Minister Yoshihide Suga confirmed in a press conference on Wednesday evening that seven more prefectures will join the Greater Tokyo Area in a State of Emergency to combat the rapidly rising amount of cases of coronavirus that is spreading throughout the country, bringing the total to 11 prefectures across Japan's major metropolitan areas. 
Newly included prefectures including the Kansai region of Osaka prefecture, Kyoto prefecture, and Hyogo prefecture, along with the Tokai prefectures of Aichi and Gifu, as well as the southern prefecture of Fukuoka, and Kanto's Tochigi prefecture. The State of Emergency for all 11 prefectures is scheduled to finish on February 7.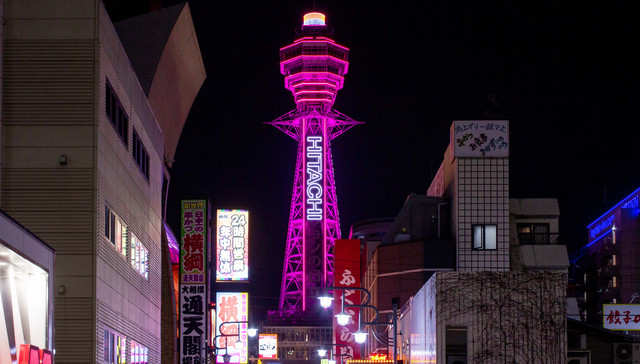 Osaka in 2019 (Photo: Daryl Harding)
The current State of Emergency asks residents to no go out unnecessarily from 8 PM at night and is aiming to have 70% of the workforce work from home. Late-night businesses such as izakayas and restaurants, as well as department stores and, entertainment facilities, have been requested to close at 8 PM. Events have been limited to 5,000 attendees or half capacity, depending on the venue and whichever is smallest.
Though over the last three-day holiday weekend, numbers for people going in and out of metropolitan train stations have remained steady despite the warnings, with commuter stations seeing the usual number of passengers as before the State of Emergency went into effect. 
Economic Revitalization Minister Yasutoshi Nishimura, who is in charge of the national response to the pandemic finally said "Even in the daytime, the risk of infection does not change." He continued, "Please refrain from venturing out not just in the evening, but also during the day."
Tokyo Governor Yuriko Koike echoed the statement with more urgency that "the coronavirus does not have a calendar or a watch. This is why we've been explaining all along that whether it's 8 PM or midday, do not go out unnecessarily!"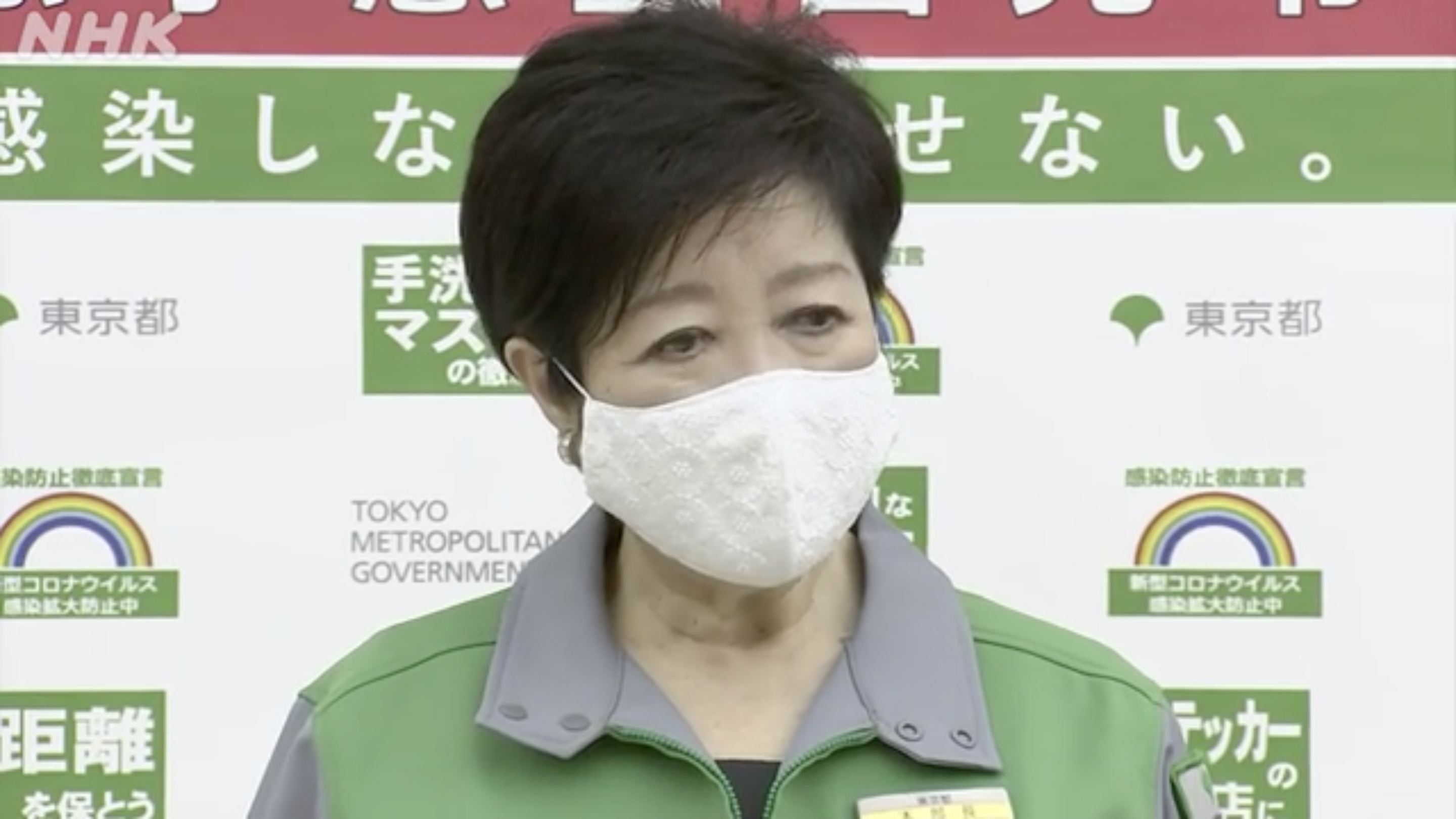 Tokyo Governor Yuriko Koike on January 13 (via NHK)
While Nishimura continues to urge on that telework is necessary to bet the virus, Japan hasn't opened up any new benefits to aid companies during this State of Emergency. Meanwhile, the central government is reiterating that the "Go To Eat" campaign in Tokyo will resume sales on February 8 to promote people eating out in restaurants.
As of writing on January 13, Tokyo recorded 1,433 new COVID-19 cases, the second most for a Wednesday and from tests that were performed over the public holiday weekend. Nishimura says that "the situation is very severe" with over 80% of COVID beds taken up and the medical system at the brink of collapse. This percentage is higher than both the "second wave" during Japan's summertime and the first wave during the first State of Emergency which did see people stay home.
The Chairman of the Japan Medical Association has asked for a nation-wide State of Emergency if infection rates rise in rural areas.
Japan also closed its borders today, not letting in any foreign nationals from any country unless under "special circumstances" such as a death in the family or childbirth. This measure is to limit people from countries with mutated strains of the virus from entering Japan, though the nation can't close its borders to Japanese nationals. Suga claimed that clusters were found to have started from those who arrived internationally, but the biggest increase in cases is a combination of the cold weather and community spread that has caused the "third wave". The mutated strains of COVID-19 have already been found in Japan.
Sources: NHK (1, 2, 3, 4, 5), The Japan Times (1, 2, 3, 4), The Chunichi Shinbun
 
If you or someone who know is living in Japan, coronavirus-based English resources are available at NHK World Japan. 
—- 
Daryl Harding is a Japan Correspondent for Crunchyroll News. He also runs a YouTube channel about Japan stuff called TheDoctorDazza, tweets at @DoctorDazza, and posts photos of his travels on Instagram. 
Latest in Anime News by Crunchyroll!